7x1 – Die schwarze Seele des Sommers
Montalbano finds Mimi's missing boy Salvo, who has fallen into an apartment cellar. In the cellar is found a large wooden chest and in the chest is the body of a young girl who was murdered years ago. Also Montalbano and Livia cross wires.
Gesehen von 1 User
7x2 – Die Flügel der Sphinx
"Wings of the Sphinx" A woman's body has been found on a beach. With the usual support of his superiors, Montalbano navigates the tricky world of Sicilian politics, mafioso, and a Catholic charity that helps wayward girls.
Gesehen von 1 User
7x3 – Die Spur des Fuchses
Salvo finds a dead horse on his beach front. While he phones this in the horse disappears.Later a beautiful lady from a noble family turns to the station to report a stolen horse and Salvo assumes it is the dead horse. The lady results a friend of Ingrid and is infatuated with Salvo. The story complicates further with the possible involvement of the criminal organizations and a pending trial Salvo has to testify. Ingrid conspires with the lady for a romantic rendezvous with Salvo and later she regrets it. To complicate Salvo's life Livia calls at a bad moment. Salvo ...
Gesehen von 1 User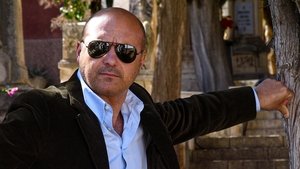 7x4 – Die dunkle Wahrheit des Mondes
(Paper moon) Angelo, a disbarred doctor and pharma rep, is reported missing by his sister Michela and then found shot dead in suggestive circumstances. Michela names Angelo's lover, the frank and sexy Elena, who was to meet Angelo on the fatal evening but claims not to have gone and to have no alibi. Meanwhile several high-level civic figures have died of drug overdoses and political games ensue with the police caught in the middle. And, of course, the Mafia is also in the mix.
Gesehen von 1 User