4x1 – Die Silos
Intelligence investigates a murder-arson case as Voight and Lindsay continue to deal with the aftermath of Justin's death.
4x2 – Geächtet
Intelligence searches for the fiance of a man found badly beaten in the most dangerous neighborhood of District 21.
4x3 – Auf eigene Faust
Platt and her father are brutally assaulted.
4x4 – Straßen in Flammen
Intelligence investigates a shooting outside a concert that leads to a tangled web of gang-related violence.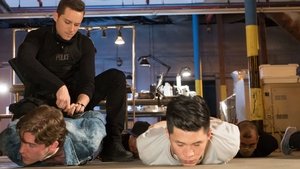 4x5 – Kriegsgebiet
Intelligence tracks down the people who have been dealing a drug that's been linked to several overdoses throughout Chicago.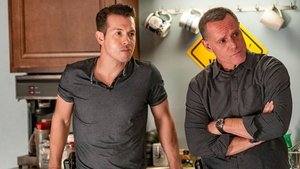 4x6 – Dreck am Stecken
A teenage girl is found dead in the home of a baseball player who's a friend of Olinsky's.
4x7 – 300.000 Likes
The only witness in the case against a suspected serial rapist is found murdered.
4x8 – Copkiller
A highly trained killer declares war on the Chicago police department.
4x9 – Licht ins Dunkel
Kelly Severide of Firehouse 51 is brought to the District for questioning when his car is found to have caused a deadly crash, so the team tracks down a group of carjackers that may prove Severide's innocence.
4x10 – Verborgene Muster
When the body of a young woman is found, the Chicago police realize there's a serial killer at large after comparing her case with others.
4x11 – Cop v. Cop
When a mutilated sex offender is found dead, it is unclear if he was the victim of a hate crime, sexual assault or self-mutilation. As Intelligence questions those related to the case, they find themselves up against a private "special police" force who may be covering up illegal activities. Meanwhile, Halstead runs Jimmy's DNA to confirm that he is actually Lindsay's father.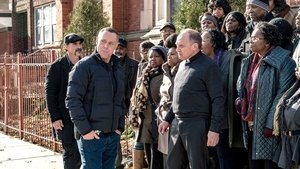 4x12 – Lynchjustiz
The investigation of a jogger's murder in the park is blocked by a church offering sanctuary to the prime suspects.
4x13 – Das verborgene Zimmer
The body of a 15-year-old girl is found crushed in an abandoned building after she runs away from a treatment center for troubled girls. Voight sends Halstead undercover as a guard to work from the inside at the center, where he believes the girls are trading sexual favors for something in return.
4x14 – Sag kein Wort
When a burnt body is found in a torched house along with an injured boy, Intelligence works to find the cause.
4x15 – Tödliches Date
Intelligence re-opens a case when a grieving father seeks to avenge his daughter's murder.
4x16 – Auf der Jagd
Intelligence works to find the arsonist behind a warehouse fire that left Olinsky's daughter fighting for her life.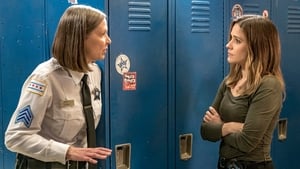 4x17 – 3737
A hiker leads intelligence to a woman being held hostage in the woods outside Chicago.
4x18 – Die Nacht hat ihren Preis
Intelligence investigates one of Chicago's wealthiest families when "Night Crawler" Bobby Trent is murdered.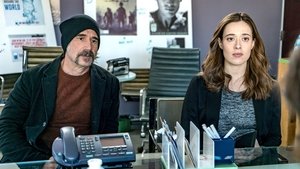 4x19 – Bis zur letzten Minute
Burgess's sister becomes a sexual assault victim after she's encouraged to spend a night out with friends.
4x20 – Unschuldig verurteilt
Voight uncovers a connection between the murder of a teenage boy and a 17-year-old case.
4x21 – Der Wohltäter
When the team is called to an in-progress bank robbery, they come across Detective Hailey Upton trying to take over the crime scene with her Robbery-Homicide unit - butting heads with Voight in the process. As the robberies continue to be executed around the city, Lindsay is forced to make a decision in the heat of the moment.
4x22 – Zu spät
A live video is streamed online showcasing a tortured man being beaten and burned alive. Upon further investigation, the victim's identity is traced back to that of a man who had been previously locked up for statutory rape. When another attack of a similar nature occurs, Intelligence finds a connection between the crimes, suspected pedophiles, and group named the Perv Hunters.
4x23 – Getrennte Wege
When Lindsay receives a panicked call from her mother Bunny whose boyfriend had just been shot, Lindsay must figure out the best way to approach the situation, as her mother is now a murder suspect. The case opens up when a group of high school students OD, and the drugs in question relate back to the situation with Bunny. In addition to her mother's issues, Lindsay finds herself up against the review board dealing with consequences of her actions.
Quelle:
themoviedb.com