2x1 – Bedrängnis
Sergeant Voight tries to find out who is behind the murder of Jin, and come up with the unbelievable discovery and learned that Sergeant Edwin Stillwell playing a double game with the intention of getting out on the surface of the big fish along with Voight.
2x2 – Dollar - Morde
Intelligence begins to look into a string of murders where the victims have a dollar bill pinned to their chests. Thanks to some digging by Ruzek, Voight learns his friend was involved in some shady business dealings. Antonio and Halstead follow-up on some leads that help focus in on the culprit and motives for the murders.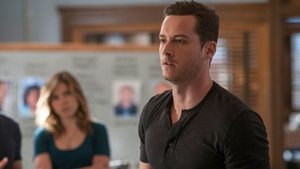 2x3 – Kopfgeld
The bounty on Halstead's head becomes a serious reality as an innocent bartender takes a bullet meant for him. Olinsky tries to reason with Bembenek to call off the hit, to no avail. Voight and the team keep this investigation in-house to find the hired assassin. Meanwhile, after a tense interaction at district Platt and Nadia come to an understanding.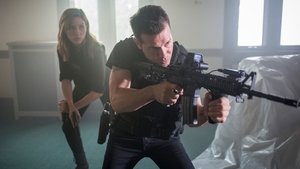 2x4 – Vermisst
Two teenage girls have gone missing and the team know the clock is ticking to find them. Halstead, Antonio and Lindsay investigate a tenement which gives them a much needed lead. Voight brings the father of one of the girls to district in order to get some honest answers. Meanwhile, Platt puts Roman and Burgess on gun buy-back duty where they ask questions when they aren't supposed to.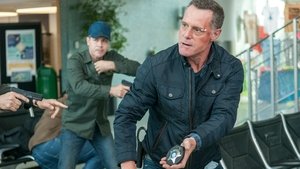 2x5 – Spiel mit dem Feuer
Voight is attacked and abducted while trying to help his son's girlfriend.
2x6 – Hinter Gittern
The murder of a 10 year old witness sends Atwater and Ruzek undercover as inmates in a federal prison.
2x7 – Schrecken mit Ende
The Chicago Intelligence Unit continues working with Special Victims Unit to take down a child pornography ring.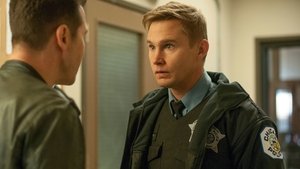 2x8 – Blutdiamanten
Antonio gets caught off guard in fellow police officer Romine's security company; and word from above is he will lose his job if the case isn't solved in 2 days. The unit comes together to try to solve the case and save their brother-Fellow cop Antonio.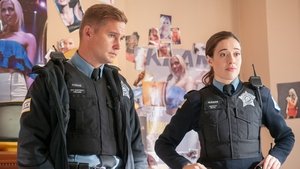 2x9 – Der Drogenring
A huge drug bust puts Olinsky's family in danger. Meanwhile, the team digs up a common thread with the drug suspects, and Burgess and Roman are paired with a K-9 officer, who is Roman's former girlfriend.
2x10 – Der Fallensteller
With Burgess (Marina Squerciati) in the hospital after suffering gunshot wounds, the intelligence team is determined to find the people responsible. Lindsay (Sophia Bush) delays her start so she can help with this case. Search of the house provides a lead and when a bomb is triggered a key suspect is found. Meanwhile the team takes turns watching over Burgess. Voight (Jason Beghe) informs Burgess of a new opportunity that this affords her.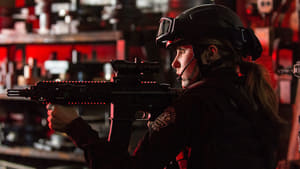 2x11 – Partnertausch
Lindsay calls on Voight and his unit for help with her first case on the federal task force; Burgess is relegated to desk duty.
2x12 – Auf dem Holzweg
Complicated clues surround the murder of a mother and her daughter. While, Lindsay prepares for an undercover investigation in Bolivia, and it dawns on Burgess and Roman that they need to put the past behind them.
2x13 – Der Feuerteufel
Antonio and his sister talk to Adrian Gish about the person they think is responsible for the fire that killed Shay; Lindsay has second thoughts about the task force; Platt's new, sunny demeanor results in curiosity.
2x14 – Kalter Tod
Bunny comes to Lindsay concerned about a suspicious repeat customer at her husband's rental company. This lead brings Intelligence into a case which robbery-homicide has been working for months. Detective Gina Gawronski downloads their intel to the team, she also happens to be Antonio's former co-worker from Vice. Voight doesn't trust Bunny's motives for the tip.
2x15 – In der Falle
After they are kidnapped while tackling a dangerous smuggling operation, Roman and Burgess pursue a man without calling for backup. Intelligence are spending the day receiving taser certification.
2x16 – Undercover
Antonio heads undercover with a dangerous robbery crew after a narcotics officer goes missing. Commander Fischer updates Voight on a missing officer that Narcotics had deep undercover with a robbery crew. Antonio connected with one of the crew members years ago, so he's asked to reestablish contact to help them find the officer. Meanwhile, Roman and Burgess are dealing with a squatter situation and they enlist Chicago Fire's Mouch to help.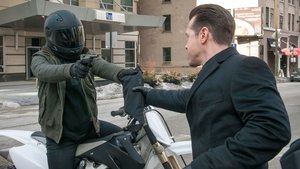 2x17 – Freier Fall
The death of a protester at a world trade event seems to point to an Argentine official. Halstead's brother arrives in town and is soon stirring up trouble.
2x18 – Im Visier
The investigation into a drug robbery gone wrong uncovers Voight's link to a missing teen; the real reason for Halstead's brother's visit becomes clear; and Platt cares for a young girl at district.
2x19 – In Ketten
A case involving one of Chicago's most wanted fugitives hits close to home with Olinsky; an altercation with another officer lands Sean Roman in hot water; Platt helps Nadia prepare for her polygraph test.
2x20 – Das Böse in Person
Benson is in Chicago helping Intelligence with a rape/murder case similar to a case in New York from a decade ago, so she calls in Fin and Amaro for assistance.
2x21 – Mittel und Wege
As District 21 is struggling to come to terms with the loss of one of the team they are forced to put their personal feelings aside when a café is bombed. The unit has several suspects and only one good eye-witness, who happens to be a minor. Halstead pulls some strings to convince the mom to let him question Isabella on what she saw. Atwater finds himself in hot water when he makes a crucial mistake. Thanks to the tech savvy Mouse the team is able to gain important intel that could help solve the case. Meanwhile Voight helps Platt when she comes up against several ...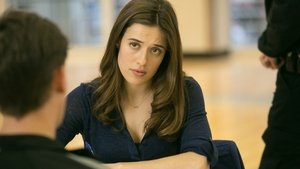 2x22 – Vendetta
When multiple people are shot inside an athletic club intelligence work to find and take down the shooters before there are any more victims. When they discover that all the targets were from the same law firm its apparent that it is a case of corporate revenge. Now they need to find out what the motive for these killings. Atwater is dealing with his new assignment, while doing so he plays a key role in locating the shooters. Meanwhile Platt and Halstead are trying to approach Lindsay to see how she is coping with the recent death of their friend Nadia Decotis.
2x23 – Schlechte Nachrichten
Voight comes up against a younger, more violent version of himself while trying to extract Commander Perry's nephew from a unit of corrupt officers.
Quelle:
themoviedb.com