3x1 – Klartext
Intelligence pursues a heroin kingpin who has a member of the team kidnapped.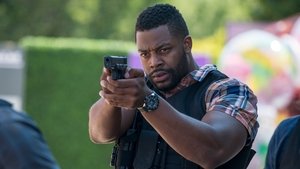 3x2 – Ärger im Anzug
Burgess and Roman find the body of an eight-year-old boy while pursuing a gang-banger.
3x3 – Offene Rechnungen
A disgruntled father takes a member of Intelligence hostage in order to force the police to track down his missing daughter.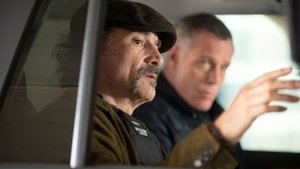 3x4 – Alte Schulden
Voight and Olinsky hunt down a criminal they once put away.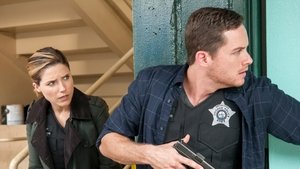 3x5 – Gegen die Regeln
When an undercover job goes south, Ruzek is investigated by a street deputy who will determine his future with the unit.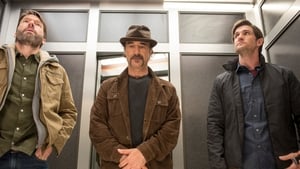 3x6 – Willkommen in der Wirklichkeit
"You Never Know Who's Who" The discovery of a body leads to a cache of weapons, which then leads Intelligence on a strange investigation into a team of "operatives" that are targeting criminals within the city. Roman treats a sick young boy to a day at the 21st district.
3x7 – Schulschluss
Intelligence tries to find a missing teenage boy they believe could be a threat to the students at his wealthy school when they find disturbing drawings in his notebook.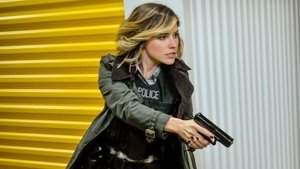 3x8 – High-tech Diebe
The team discovers the mutilated body of a government official and learn that he had access to very important devices.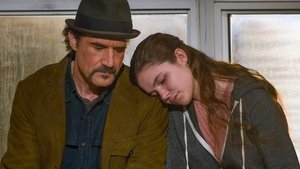 3x9 – Vertrauenssache
When a woman's decapitated body found in Lake Michigan is connected to Voight's social group, Lindsay worries that his relationship with the group could affect his ability to see the case objectively.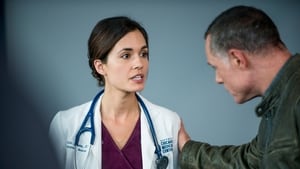 3x10 – Gottkomplex
A doctor from Voight's past is under investigation when four of his patients are sent to Chicago Med for an overdose of chemotherapy.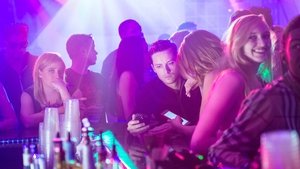 3x11 – Außer Gefecht
The team investigates the robbery of a luxury condo and Voight suspects that the family was knocked out by a powerful gas.
3x12 – Alte Seilschaft
Voight enlists his former cell mate to help take down a major cocaine supplier, while Burgess makes a move regarding her relationship with Ruzek and Roman comes up with a plan to fund Platt and Mouch's wedding.
3x13 – Wolf im Schafspelz
Lindsay goes undercover to find a rogue police officer who targets women at a local casino.
3x14 – Endspiel
SVU detectives Olivia Benson and Odafin Tutuola come to Chicago to help find escaped killer Greg Yates.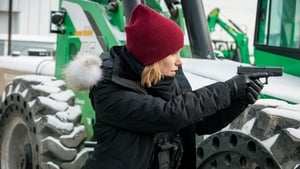 3x15 – Aus der Traum
A college professor is caught smuggling heroin to Canada.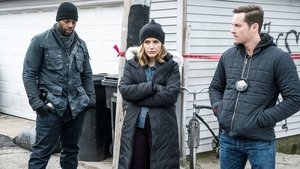 3x16 – Oberste Priorität
The police investigate a boy's execution-style murder, which may be connected to another shooting. The incident also leads officers and members of the community to gather for a candlelight vigil.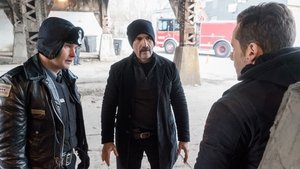 3x17 – Doppeltes Spiel
Halstead and his co-workers get caught up in a violent shootout with bank robbers while on his off-duty job at the dispensary.
3x18 – Stille Helden
The team investigates a kidnapping at a secret shelter for battered women.
3x19 – Gehirnwäsche
The team looks for a suspect who held a woman for months, physically abusing her and psychologically attempting to manipulate her into forgetting her identity.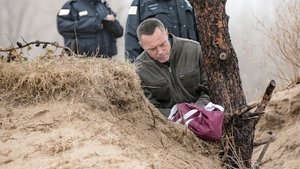 3x20 – Ausgesetzt
Intelligence searches for the culprit who left a newborn baby in a duffel bag.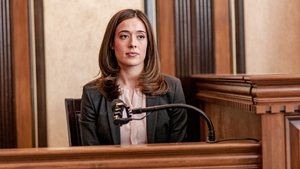 3x21 – Gerechtigkeit
Burgess goes to court for shooting a 17-year-old honor student she suspects shot Roman.
3x22 – Das Haus am See
The team investigates a pyramid scheme operation that may be linked to a brutal murder at a family residence.
3x23 – Alleingang
A murder investigation becomes personal for Voight when his son Justin is attacked in the same manner as a widowed, single mother whose body is found in the trunk of her car.
Quelle:
themoviedb.com