10x1 – Die Beischlaf-Vermutung
As Leonard and Penny attempt to hold another wedding ceremony everyone can attend, they have to deal with Penny's family arriving and Leonard's father spending the night with Sheldon's mother.
Gesehen von 46 Usern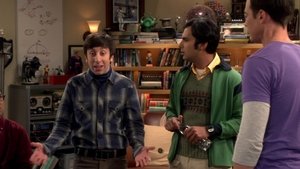 10x2 – Die Schweige-Verpflichtung
Howard is visited by an Air Force colonel regarding his invention. Penny accidentally lets it slip to her co-workers Bernadette's secret that she is pregnant.
Gesehen von 42 Usern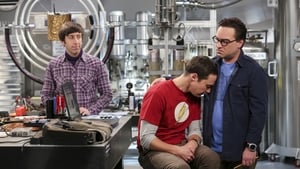 10x3 – Das künstliche Koffein-Problem
Bernadette confides to Raj she isn't sure if she's ready to be a mother. Penny accompanies Amy to a university mixer, and Sheldon goes to unusual extremes to assist Howard with his military project.
Gesehen von 41 Usern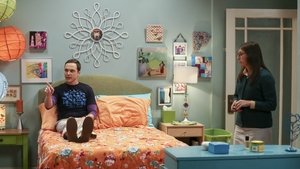 10x4 – Das Kohabitations-Experiment
When Amy must vacate her apartment for repairs, living arrangements are made with Leonard, Sheldon, and Penny. Howard and Bernadette don't want to know the sex of their baby, but Raj finds out.
Gesehen von 41 Usern
10x5 – Die Whirlpool-Kontamination
Sheldon and Amy go through a period of adjustment with their new living arrangement. Howard and Bernadette are forced to vacation at home when she falls ill and keep it a secret, unaware Raj and Stuart planned to use their hot tub.
Gesehen von 41 Usern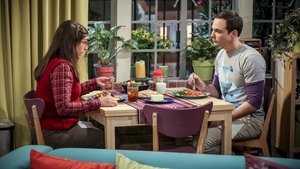 10x6 – Kick it like Baby
Sheldon and Amy host a brunch. Penny is surprised by her popularity when her movie, Serial Apeist, is featured at a Van Nuys comic book convention.
Gesehen von 40 Usern
10x7 – Die Verzögerungstaktik
Amy neglects to tell Sheldon her apartment has been repaired. Leonard and Penny discuss what is to be done with Sheldon's room, but Leonard becomes more upset that Penny's been storing away his collectibles.
Gesehen von 39 Usern
10x8 – Der Verführungskünstler
A proposition by Sheldon shocks Amy. Raj takes an interest in someone at the university.
Gesehen von 38 Usern
10x9 – Das Freund-Feind-Dilemma
Sheldon can't contain his jealousy when Bert from the Geology Department wins the MacArthur Genius Grant. A toy Howard finds faces judgment by everyone.
Gesehen von 37 Usern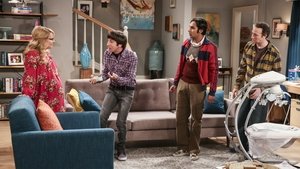 10x10 – Die Eigentums-Verteilungs-Problematik
Dividing up their possessions becomes an all-out war between Leonard and Sheldon. Stuart asks to live with Howard and Bernadette and tries to supplant Raj's efforts to help with the new baby.
Gesehen von 36 Usern
10x11 – Immer zum Geburtstag
Amy's desire to have an intimate night with Sheldon on her birthday is interrupted by Bernadette going into labor.
Gesehen von 37 Usern
10x12 – Die Feiertags-Zusammenfassung
After spending the holidays apart, the gang gets together to hear about Sheldon's and Amy's trip to his mother's, Leonard's and Penny's Christmas tree adventure, and Howard's and Bernadette's first days as parents.
Gesehen von 37 Usern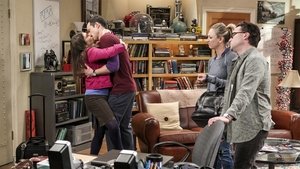 10x13 – Die Neuvermessung der Liebe
Leonard and Penny ask for Sheldon's and Amy's help on putting the romance back in their marriage. Howard and Raj go to extreme lengths to stop the floor in Halley's bedroom from making noise.
Gesehen von 37 Usern
10x14 – Der Emotionen-Detektor
Penny wants to help her brother get a job with her company. Sheldon learns of a machine that will help him understand human emotions. Raj reunites some of his old girlfriends to figure out why he is still single.
Gesehen von 36 Usern
10x15 – Die Charlie-Brown-Gleichung
Leonard and Howard's attempt to keep Sheldon away from their Air Force project by sending him on a train trip backfires. Penny and Amy take Bernadette for her first night out since having the baby.
Gesehen von 37 Usern
10x16 – Die Zonen der Privatsphäre
Sheldon and Amy have their first fight since moving in together. Meanwhile Raj is shocked at the reality of financial independence when he stops receiving support from his father.
Gesehen von 36 Usern
10x17 – Die Comic-Con-Konfusion
The guys' annual trip to Comic Con is in doubt when Raj can't afford to go.
Gesehen von 34 Usern
10x18 – Die Notausstiegs-Hypothese
When the gang offers a place for Raj to live, it creates unexpected conflict among everyone and an argument between Amy and Leonard's mother.
Gesehen von 34 Usern
10x19 – Die Beschimpfungs-Theorie
Leonard, Penny and Raj adjust to their new living arrangements; Sheldon expresses an interest in Amy's work.
Gesehen von 34 Usern
10x20 – Der Zeitspar-Modus
Sheldon reaches his limit when he works on projects with Leonard, Wolowitz and Amy in one day.
Gesehen von 34 Usern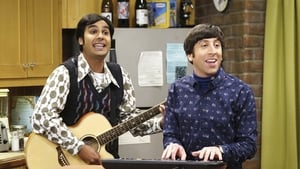 10x21 – Die retrospektive Retrospektive
Howard and Bernadette have a hard time leaving Halley in daycare when Bernadette returns to work. Also, Bert introduces the gang to his new girlfriend, Rebecca.
Gesehen von 34 Usern
10x22 – Der Stelzen-Traum
Leonard is less than thrilled when Penny considers accepting a job offer from Zack, her ex-boyfriend. Howard teaches Sheldon new things.
Gesehen von 34 Usern
10x23 – Das Princeton-Problem
After celebrating the completion of the top-secret Air Force project, Leonard, Sheldon and Wolowitz get an unwelcome surprise; Amy receives an offer for a summer position as a visiting researcher.
Gesehen von 28 Usern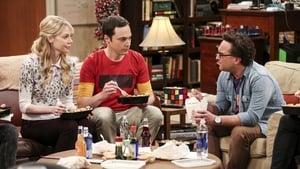 10x24 – Die Nowitzki-Provokation
The gang is concerned when Sheldon's former admirer, Dr. Ramona Nowitzki, resurfaces while Amy is away at Princeton.
Gesehen von 27 Usern