1x1 – Pilot
A sociopathic scientist drags his innocent grandson on dangerous inter-dimensional adventures.
Gesehen von 59 Usern
1x2 – Lawnmower Dog
Rick helps Jerry out with the dog.
Gesehen von 59 Usern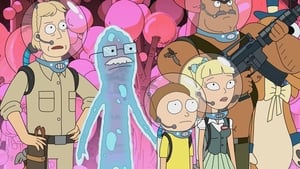 1x3 – Anatomy Park
It's Christmas. Rick shrinks Morty, injecting him into a homeless man to save Anatomy Park. Jerry tries to have a Christmas free of electronic devices, but regrets his decision when his parents introduce him to their new friend.
Gesehen von 59 Usern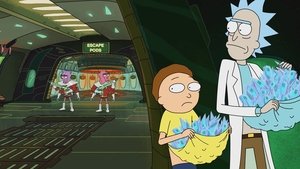 1x4 – M. Night Shaym-Aliens!
Rick and Morty try to get to the bottom of a mystery.
Gesehen von 59 Usern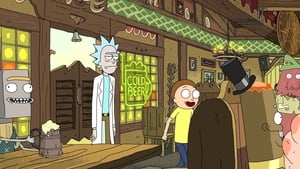 1x5 – Meeseeks and Destroy
Rick provides the family with a solution to their problems, freeing him up to go on an adventure led by Morty.
Gesehen von 58 Usern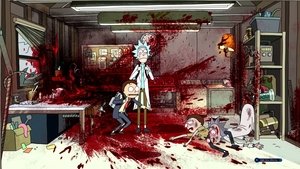 1x6 – Rick Potion #9
After Rick gives Morty a love potion for prom, things quickly spiral out of control when the serum splices with the flu - causing it to spread. Rick and Morty scramble to cure the crisis, making matters worse in the process.
Gesehen von 57 Usern
1x7 – Raising Gazorpazorp
Morty becomes a father to an alien baby, while Rick and Summer get trapped in a dangerous dimension.
Gesehen von 56 Usern
1x8 – Rixty Minutes
Rick hooks up the family's TV with interdimensional cable, allowing them to watch infinite TV from across the multiverse.
Gesehen von 56 Usern
1x9 – Something Ricked This Way Comes
Summer gets a job at a pawn shop owned by the devil. Jerry helps Morty with his science fair project.
Gesehen von 56 Usern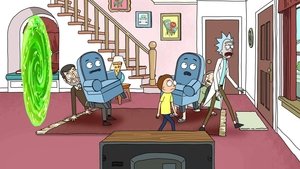 1x10 – Close Rick-counters of the Rick Kind
Rick, falsely blamed for Murder by the council of Ricks, begins a cross-dimensional pursuit with the authorities while attempting to prove his innocence.
Gesehen von 55 Usern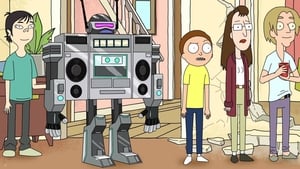 1x11 – Ricksy Business
Beth and Jerry head for an iceberg of a date leaving Rick in charge. Morty doesn't get to go on any more adventures if the house isn't in the same condition when they get back.
Gesehen von 55 Usern
Quelle:
themoviedb.com