1x1 – Der Abgrund
The team travels to Seattle to find the captor of four missing women.
Gesehen von 42 Usern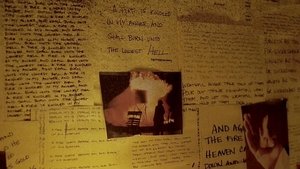 1x2 – Feuerprobe
The team are called to an Arizona college when an arsonist who operates in a very unusual way kills a student.
Gesehen von 42 Usern
1x3 – Rot oder Blau
A bomber in Palm Beach forces Gideon to confront an old adversary.
Gesehen von 42 Usern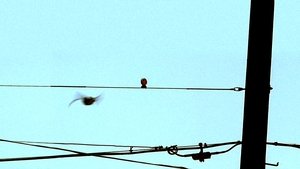 1x4 – Kein Gold der Welt
A serial rapist-killer active in San Diego targeting middle class women glues his victims eyes open.
Gesehen von 41 Usern
1x5 – Spiegelzwillinge
One of a lawyer's identical twin daughters is kidnapped. The kidnapper contacts him and demands ransom money. The team's investigation, however, reveals that he doesn't really want the money, but both girls.
Gesehen von 42 Usern
1x6 – Fernschüsse
The team chases a sniper in Des Plaines, Illinois who for some reason only wounds his victims.
Gesehen von 41 Usern
1x7 – Hölle privat
The team attempts to catch a killer who preys on families while they are supposed to be on vacation.
Gesehen von 41 Usern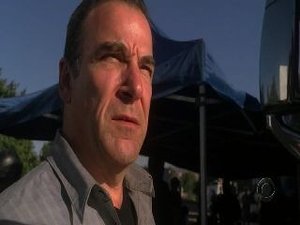 1x8 – Undercover
The disappearance of an undercover officer in relation to a triple murder puts the BAU on the hunt of a possible serial killer who's turned it into a profession.
Gesehen von 41 Usern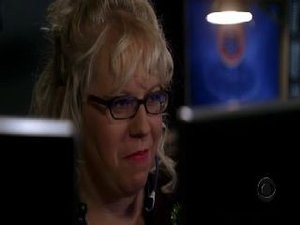 1x9 – Entgleist
A paranoid schizophrenic takes other passengers on a train hostage, including Elle.
Gesehen von 41 Usern
1x10 – Heile Welt
The apparent death by Satanic ritual brings the BAU to a small town, and the profiling morphs into a search when it's learned that a teenage girl is missing.
Gesehen von 41 Usern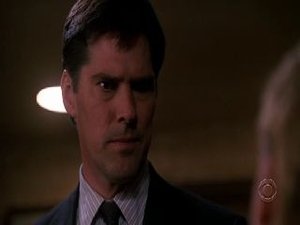 1x11 – Engelsstimme
The BAU team must profile a delusional killer in rural Tennessee, and a family member protecting him puts a child at risk.
Gesehen von 41 Usern
1x12 – 24 Stunden
The team must determine whether an abducted girl is the pawn in a bitter divorce, or something more sinister has happened.
Gesehen von 40 Usern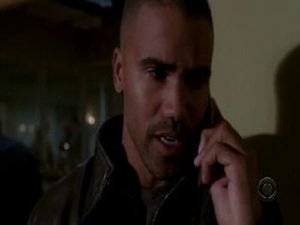 1x13 – Gift
The apparent spiking of citizens of a town in New Jersey, puts the BAU on the trail of a poisoner who may not be done.
Gesehen von 40 Usern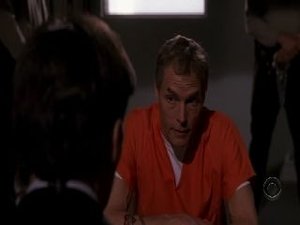 1x14 – Das geschenkte Leben
The team of investigators interview husband and wife serial killers with their execution date set for two days time.
Gesehen von 40 Usern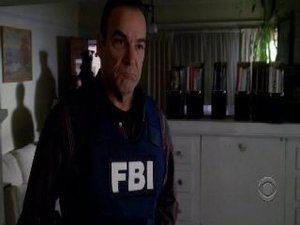 1x15 – Offene Rechnungen
When a serial killer reappears, the team works with a retired BAU agent who just published a book about the perpetrator.
Gesehen von 40 Usern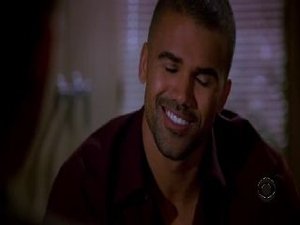 1x16 – Der Stamm
The massacre of students using Native American rituals leads the team to consult the reservation policeman, who is also an activist.
Gesehen von 40 Usern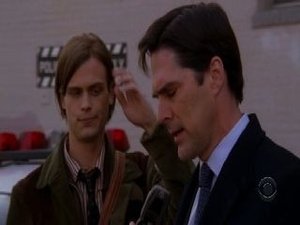 1x17 – Ein großer Regen
The team travels to Manhattan to work with the NYPD in tracking and apprehending a serial killer who is intent on dispensing his own style of vigilante justice.
Gesehen von 40 Usern
1x18 – Rote Anemonen
In town to conduct a seminar, Gideon and Reid become involved in a stalker case that has escalated to murder.
Gesehen von 40 Usern
1x19 – Der Tag der Toten
The BAU is requested to assist on a case in Mexico to determine if there is a serial killer in the town of a police captain who attended one of Gideon's seminars.
Gesehen von 40 Usern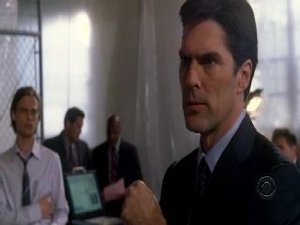 1x20 – Das Chamäleon
Team members track a known "chameleon" serial killer across the southeastern U.S. trying to stop him before he kills again.
Gesehen von 40 Usern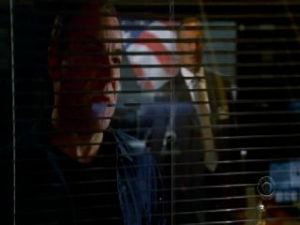 1x21 – Alte Freunde
The BAU team investigates a CIA counter-terrorism unit to identify a traitor who had a fellow agent murdered and who is trying to find and kill the unit's informant, a Saudi woman with two children who are in hiding.
Gesehen von 40 Usern
1x22 – Die Suche – Teil 1
Team members become pawns of a psychopathic killer.
Gesehen von 40 Usern
Quelle:
themoviedb.com