8x1 – Das Ende
The end of the world happens when the bombs drop, and the survivors wonder if surviving is worth it after the Cooperative gives them shelter.
Gesehen von 4 Usern
8x2 – Der Morgen danach
A new occupant arrives at the Outpost with alarming news, causing a domino effect of lust, betrayal and self-destruction.
Gesehen von 4 Usern
8x3 – Die verbotene Frucht
As Ms. Mead grapples with her identity, Michael reveals more of his; Coco's ex rears his ugly head; Venable crafts a plan to give the residents of Outpost 3 one magical night.
Gesehen von 4 Usern
8x4 – Könnte es... Satan sein?
Michael's history as a teenager, and how he came to find himself at the Hawthorne Boy's school, is revealed.
Gesehen von 4 Usern
8x5 – Der Wunderknabe
After witnessing the Apocalypse, Coredelia must act quickly to stop Michael or face the end of days.
Gesehen von 4 Usern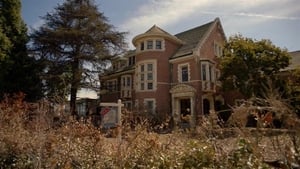 8x6 – Wie alles begann
Madison and Behold travel to the Murder House to uncover the origins of Michael Langdon.
Gesehen von 4 Usern
8x7 – Verräter
Cordelia takes steps to punish the traitors among the coven and stop Michael from rising to power as the Antichrist.
Gesehen von 4 Usern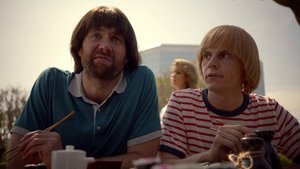 8x8 – Zwischenhalt
Michael questions his father's unholy plan for world annihilation, and is directed on the proper path to recover Miriam.
Gesehen von 4 Usern
8x9 – Feuer und Herrschaft
Michael strikes at the school, but Cordelia, Myrtle, and Mallory escape him. Mutt and Jeff step in to guide Michael to his destiny, and recruit Wilhelmina to administer the Outposts.
Gesehen von 4 Usern
8x10 – Apocalypse … then
The surviving witches travel to Outpost 3 to stand in final battle against the Antichrist.
Gesehen von 4 Usern
Quelle:
themoviedb.com