1x1 – Schafe, schwarz und weiß
Jay must adapt to his young new wife, Gloria and her son. Meanwhile, Claire deals with her own family. Mitchell and Cam decide to adopt a baby.
Gesehen von 81 Usern
1x2 – Wie verziehe ich mein Kind?
After buying a new bike for his son, Phil ends up lying when it gets stolen. Jay tries bonding with Manny. Cam and Mitchell begin daycare classes for Lily.
Gesehen von 81 Usern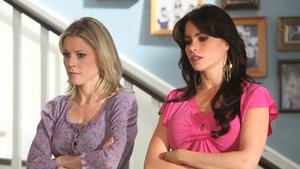 1x3 – Kletten und Kakteen
Jay takes Phil on a model-airplane excursion with disastrous results. While Manny is at their house, Claire must get used to the fact they are actually siblings.
Gesehen von 80 Usern
1x4 – Nichts als Ärger mit der Mutter
Jay's ex-wife shows up for the first time following a nasty incident at Gloria and Jay's wedding.
Gesehen von 77 Usern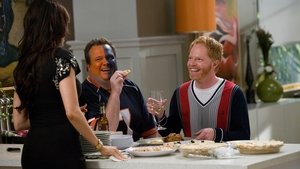 1x5 – Viva la Gloria!
A conflict between Manny and Luke spreads to their respective parents during a football game.
Gesehen von 77 Usern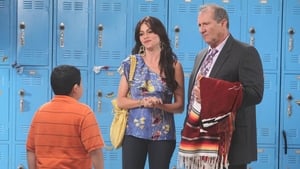 1x6 – Mit Poncho & Panflöte
Claire and Phil have mixed feelings regarding the first day of school for the kids. Jay and Gloria argue about an outfit for Manny, and a minor problem with Lily gets blown out of proportion by Mitchell and Cameron.
Gesehen von 77 Usern
1x7 – Kindheitstrauma-Taten
The whole family comes out to support Manny's newfound interest - fencing. It turns out he's quite masterful in the sport, but Jay's proud enthusiasm triggers an old childhood wound for Mitchell. Meanwhile Phil is determined to find where Luke's hidden talents lie.
Gesehen von 77 Usern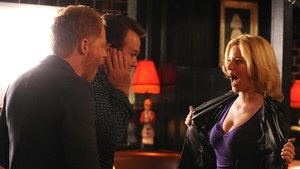 1x8 – Der falsche Song zur rechten Zeit?
Jay has a sleepover for his grandkids, but Haley is looking for a way out. Claire tries to get a perfect anniversary gift for Phil, and Mitchell and Cameron discover that their ladyfriend is crazy and jealous of their daughter.
Gesehen von 76 Usern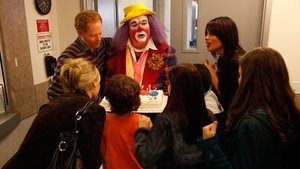 1x9 – Fizbo ist wieder da!
Cameron breaks out his favorite clown costume to make Luke's birthday party a hit. However, a series of accidents causes the party to break into chaos and leads to an unfortunate injury.
Gesehen von 76 Usern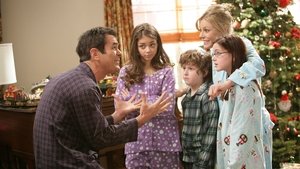 1x10 – Weihnachten kannst du dir abschmücken
Phil and Claire cancel Christmas for their kids until they confess to wrongdoings at the house. Jay is hesitant to celebrate Gloria and Manny's holiday traditions. Mitchell and Cameron take Lily to meet Santa.
Gesehen von 76 Usern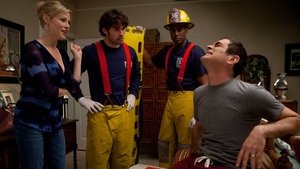 1x11 – Volles Nachtprogramm
Manny's dad shows up bearing extravagant gifts, Mitchell and Cameron fight over how to care for their daughter when she cries at night, and Claire tries to impress the firefighters who responded to Phil's kidney stone 911 call.
Gesehen von 75 Usern
1x12 – Nicht in meinem Haus
Gloria plots to get rid of Jay's new "dog butler," Cameron's helpful nature gets himself in trouble with Mitchell, and Claire asks Phil to punish their son for looking at nude pictures, not knowing they're Phil's.
Gesehen von 75 Usern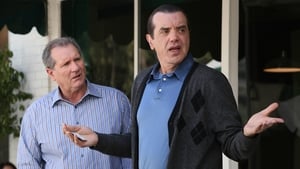 1x13 – 15 Prozent
Mitchell tells Jay that one of his friends is gay to teach him a lesson, Claire gets frustrated with Phil's new master remote control, and Gloria gives Manny's "date" a makeover to improve her self-esteem.
Gesehen von 75 Usern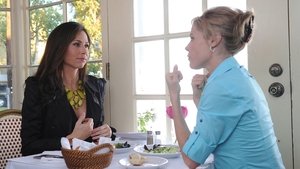 1x14 – Contenance für Anfänger
Claire feels like a loser when she catches up with an old friend from work, Jay and Cameron have an unpleasant "encounter" in a locker room, and Mitchell tries to give legal advice to Gloria after she has a wreck.
Gesehen von 75 Usern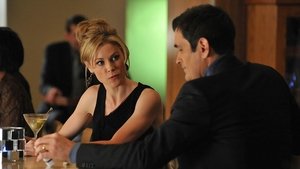 1x15 – Die Liebenden auf dem Holzweg
Jay takes Gloria to see David Brenner. Mitchell and Cameron try to set Manny up on a date. Phil and Claire try to spice things up by going on a romantic getaway.
Gesehen von 75 Usern
1x16 – Abenteuer der Angsthasen
Haley confronts a terrifying driving examiner in her third attempt to pass the road test. Alex is nervous about a school dance. Gloria taunts Jay and Manny to ride a roller coaster. Phil and Luke look for treasure under the house.
Gesehen von 75 Usern
1x17 – Wohin mit der Wahrheit?
Jay accidentally kills Manny's pet turtle and lies about it, Claire becomes jealous when Phil's ex-girlfriend pays a visit, and Mitchell makes a bold decision after he misses a family day because he's called in to work.
Gesehen von 75 Usern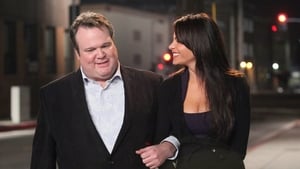 1x18 – Ein Himmel voller Sterne und Sternchen
Jay and Mitchell attempt to bond while watching a meteor shower, but things don't go according to plan. Gloria and Cameron try to find something else to occupy their time. Claire and Phil try to help their kids with their school projects.
Gesehen von 75 Usern
1x19 – Neue Spielregeln
Jay takes on Gloria and Manny in the ultimate chess game. Claire goes all out to find a cool new electronic gadget for Phil's birthday gift, and Cameron pokes his nose into a neighbor's affairs.
Gesehen von 75 Usern
1x20 – Auf der Ersatzbank
Jay and Phil vie for the same coaching position on Manny and Luke's basketball team. Mitchell helps Cameron with a job interview, and Gloria and Claire talk about their kids growing up.
Gesehen von 75 Usern
1x21 – Auf den Hund gekommen
Cameron wants to join Dylan's band. Claire is suspicious when Phil's father pays a visit, and Manny is traumatized by a horror movie.
Gesehen von 75 Usern
1x22 – Hawaii in weiter Ferne
Gloria's birthday present to Jay of a trip to Hawaii becomes a vacation for the entire family.
Gesehen von 75 Usern
1x23 – Hawaii und die Theorie der Entspannung
Jay's plan to relax in Hawaii are thwarted. Phil tries to make the vacation special for Claire, but this results in the kids being unsupervised. Mitchell and Cameron debate on what to see.
Gesehen von 75 Usern
1x24 – Familienfoto und andere Schwierigkeiten
Claire goes through great lengths to organize a family portrait. Gloria and Phil have an awkward moment while taking Manny and Alex to a Lakers game. Cameron becomes a wedding singer, and Jay has to help Luke with a school project.
Gesehen von 75 Usern
Quelle:
themoviedb.org