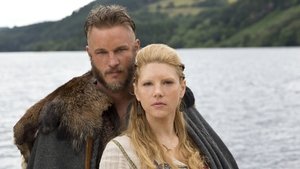 1x1 – Rites of Passage
Ragnar goes on a trip of initiation with his son. Meanwhile, he thinks he has finally found a way to sail ships to the west. However, his beliefs are seen as insane so he chooses to go against the law.
Gesehen von 93 Usern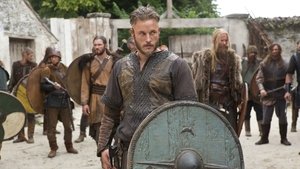 1x2 – Wrath of the Northmen
The stage is set for the first journey west by Ragnar Lothbrok as he gathers a crew willing to risk their lives to travel into the unknown.
Gesehen von 91 Usern
1x3 – Dispossessed
A monastery in Lindesfarne, England is about to get a firsthand look at how the Vikings operate.
Gesehen von 90 Usern
1x4 – Trial
The Vikings head back to England to see what other treasures this new world has to offer. This go round Ragnar and his crew sail out with Earl Haraldson's permission.
Gesehen von 89 Usern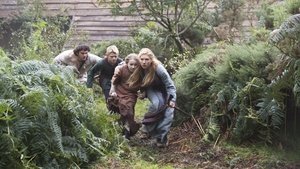 1x5 – Raid
In the Great Hall of Kattegat, a seer reads Earl Haraldson's future and tells him that Ragnar Lothbrok searches for his death.
Gesehen von 88 Usern
1x6 – Burial of the Dead
Ragnar, weak and still hurt, must meet the Earl head-on after it comes to light that Rollo has been tortured on Haraldson's orders.
Gesehen von 86 Usern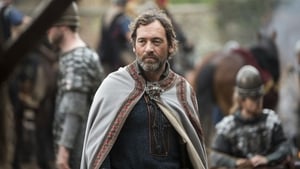 1x7 – A King's Ransom
Three Viking ships sail upriver towards the very heart of power in eastern England: the Royal Villa of King Aelle.
Gesehen von 86 Usern
1x8 – Sacrifice
The traditional pilgrimage to Uppsala to thank the gods brings a torrent of emotions for Ragnar, Lagertha, and Athelstan.
Gesehen von 86 Usern
1x9 – All Change
At the behest of King Horik, Ragnar assembles a small party to travel to Gotaland (modern day Sweden) to resolve a land dispute with the area's leader, Jarl Borg.
Gesehen von 86 Usern
Quelle:
themoviedb.com