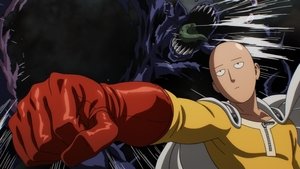 1x1 – Der Stärkste
One Punch Man is too strong and growing tired of his weak enemies. Will he ever be faced with a real challenge?
Gesehen von 13 Usern
1x2 – Ein entrückter Cyborg
Genos, a Cyborg who is seeking Justice fights with a Mosquito Monster along with Saitama.
Gesehen von 12 Usern
1x3 – Beharrlicher Wissenschaftler
Saitama and Genos track down an evil scientist who wants to know the secret to Saitama's power.
Gesehen von 12 Usern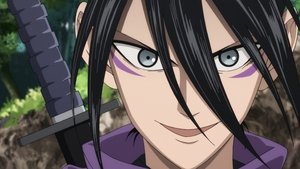 1x4 – Ninja von heute
A group of Bald thugs use body armors to terrorize rich people. Sonic Speed, a hired ninja fights them. Unfortunately he meets with Saitama who is also a Bald.
Gesehen von 10 Usern
1x5 – Ultimativer Lehrer
Saitama and Genos find out about the hero registration and both took the tests to certify. Genos got "S(Special)" and Saitama got "C" grade. Meanwhile, Genos became the disciple of Saitama and learned about the power of saitama's punch on a training session.
Gesehen von 10 Usern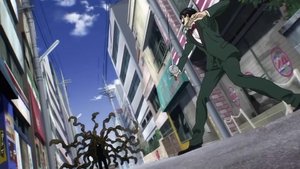 1x6 – Furchterregendste Stadt
To remain on the "Hero" list Saitama has to show some activity in every week. Currently the City Z is defined as the 'ghost town'. Heroes are gathered together to find out whats going on.
Gesehen von 10 Usern
1x7 – Überlegender Schüler
A giant meteor threatens to destroy City Z. All S-Rank heroes are called to City Z to destroy the meteor before its collision.
Gesehen von 10 Usern
1x8 – König der Tiefsee
Several Sea Folk appear and begin attacking citizens. They are easily defeated until The Deep Sea King appears and defeats many heroes including an S-Class.
Gesehen von 10 Usern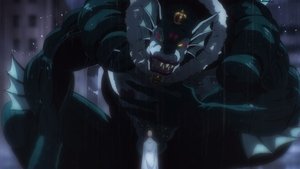 1x9 – Unbeugsame Gerechtigkeit
The fight with the Deep Sea King concludes and Saitama and Genos reflect on it as well as Saitama's promotion to B-Class.
Gesehen von 9 Usern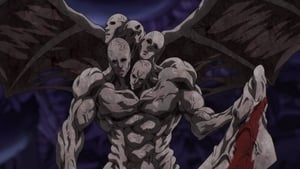 1x10 – Nie da gewesene Krise
Saitama and all class S heroes are gathered together to be informed of an imminent extremely danger threat.
Gesehen von 9 Usern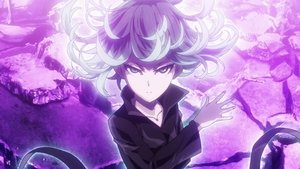 1x11 – Gebieter über das All
An alien conqueror lands in a spaceship to conquer the Earth during the S class heroes meeting.
Gesehen von 9 Usern
1x12 – Der stärkste Held
Saitama takes on the alien leader in epic battle as the S class heroes fight the alien warriors and destroy the spaceship.
Gesehen von 10 Usern
Quelle:
themoviedb.com