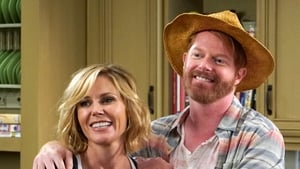 7x1 – Im Sommer der leidenden Liebenden
Haley loses out on Andy and gets back with Dylan. Alex and Sanjay plan their breakup for when they leave for school. Mitchell takes up art instead of finding a new job. Jay and Gloria try to get Joe in a good preschool.
Gesehen von 17 Usern
7x2 – Am Tag, als Alex auf das College ging
Haley drops Alex off at school, where they meet her intense new roommate. Phil asks Luke to help him show a house, but he'd rather be with his friends. And everybody else is looking for an excuse to get out of Lily's soccer game.
Gesehen von 16 Usern
7x3 – Dein Leben & ich
Mitchell takes a job with his dad's rival. Luke and Manny visit Alex at college to meet a girl. Gloria is upset when a cheerleader doesn't decorate Manny's locker. Phil and Claire play chicken when Dylan moves into the house.
Gesehen von 16 Usern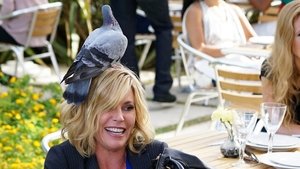 7x4 – Ent-Man
Phil builds a habitat for the duck eggs and convinces Lily to help him hatch them; Claire is anxious about telling Jay her ideas for closets; Gloria and Manny assist each other with their "crushes"; Cam bonds with frat guys.
Gesehen von 16 Usern
7x5 – Ungeschickt zum Ziel
Claire is excited to give Haley and Alex a great experience for "Bring Your Daughter to Work Day" but the staff is not making it easy, and Phil takes Luke and Manny's class out for community service day, which becomes a teachable moment in more ways than one. Elsewhere, Gloria is thrilled to be on jury duty leaving Jay to help out at Joe's pre-school and he is not happy about it at all. Cam and Mitch disagree over which of their friends to invite to their party, so could Gloria help mediate?
Gesehen von 16 Usern
7x6 – Antreibender Zweifel
Luke is arrested, and Phil is surprised by Claire's reaction. Mitchell has a new job offer to ponder. Cameron helps Gloria uncover the secret recipe for her family's sauce. Jay is set to receive an award from the Chamber of Commerce.
Gesehen von 16 Usern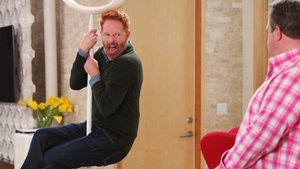 7x7 – Phils Haus ist einfach zu sexy
Haley sneaks into the fancy house Phil is selling for some alone time, but discovers that other people had the same idea. Meanwhile, Jay secretly plans a trip for the family, and Manny tries to use his brother Joe to impress a girl.
Gesehen von 15 Usern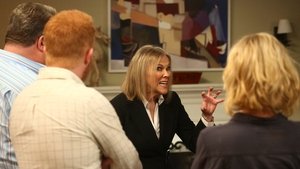 7x8 – Räum deine Ramsch-Schublade auf
Gloria pays for all three couples to have a Sunday afternoon group therapy session, but nobody else is taking it seriously. Meanwhile, Haley and Alex discuss whether they should dump their boyfriends.
Gesehen von 14 Usern
7x9 – Ihr Kinderlein kommet, o kloppt euch doch all'!
Gloria makes plans for the family to have a "White Christmas," but the weather does not cooperate. Jay makes a decision about the future of his business. Alex makes a new friend. Haley and Andy continue to fool around in secret.
Gesehen von 14 Usern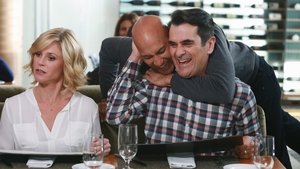 7x10 – Beinahe Barbra Streisand
The Dunphy kids make a last-minute birthday surprise for Mitchell, and run into Ray Liotta. Jay is uncomfortable with the father of Joe's new play date. Claire asks Phil to not pick up the bill at lunch. Cam helps Lily with a new crush.
Gesehen von 14 Usern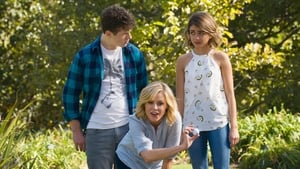 7x11 – Breite deine Flügel aus
While Phil visits a lonely Alex at CalTech, Claire tries to get rid of the ducks. Gloria and Cam have to steal some peppers to fill their sauce recipe. Jay helps Mitchell with Lily's sleepover.
Gesehen von 14 Usern
7x12 – Aus Alt mach Neu
Claire's efforts at cleaning house brings resistance from her family and a bittersweet memory for Alex. While Jay sneaks off for flying lessons with Cameron, Mitchell tries to help Gloria learn how to play golf.
Gesehen von 14 Usern
7x13 – Hör' mal, wer da klopft!
Claire's new position means Phil feels like a housewife. Gloria's provocative sauce ad gets Jay jealous. Mitch and Cam rent the apartment above their own, but end up spying on their guests
Gesehen von 14 Usern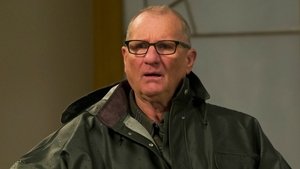 7x14 – Sturm und Drang
During an electrical storm, Phil tries too hard to prove that he's useful, Jay desperately tries to make an appointment at a bar, Manny has an embarrassing moment with Claire, and Mitch and Cam try to save Lily's failing birthday party.
Gesehen von 14 Usern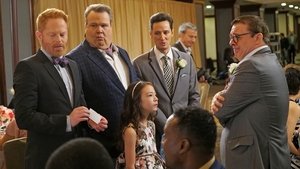 7x15 – Wie macht sie das nur?
Claire doesn't tell Phil that she's using an assistant to do all her family chores. Jay, Gloria and Manny each try to keep an embarrassing secret from each other. Mitch and Cam try to find out why they've been blacklisted at gay weddings.
Gesehen von 14 Usern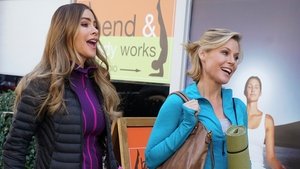 7x16 – In der Kunst der Täuschung
Phil hides a secret about his new client from Claire, but Claire has her own secret about her yoga instructor. Jay needs help to find the identity of an online troll. Cam has an accident while forcing Lily to learn how to ride a bike.
Gesehen von 14 Usern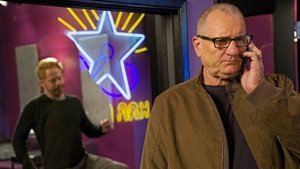 7x17 – Express Yourself
Phil talks Claire into a last-minute trip to Paris, and Andy has a wild night out in Las Vegas with Haley. Jay's bathroom remodeling project frustrates Gloria, and Mitchell can't sleep when Cameron's sister comes to visit.
Gesehen von 14 Usern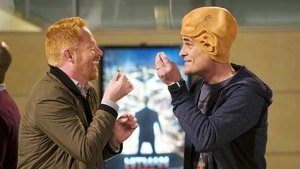 7x18 – Im Rausch der Gummibärchen
Manny and Luke are in charge of babysitting Lily so that the adults can enjoy a day to themselves. Claire and Gloria have a lovely trip to the spa planned; Phil and Mitch nerd out in the movies; Jay and Cam go to a sports bar to watch the big fight. Things started going awry though when the fire alarm goes off back at the house, Claire is convinced the boys are secretly throwing a party.
Gesehen von 14 Usern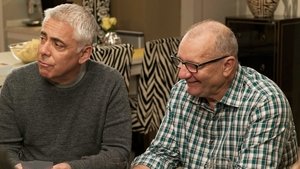 7x19 – Alle ersetzen die Wahrheit
Claire takes in a stray dog and tries to hide it from Phil. Gloria persuades a reluctant Jay to make a new friend. Mitchell tries to persuade the drummer in a Christian rock band he suspects of being gay to come out of the closet.
Gesehen von 14 Usern
7x20 – Stolz und Urteil
Mitchell helps Luke out with his "promprosal," sparking Cam's jealousy. Claire discovers that there is a mole for Jay in the company. Phil and Gloria confront a competitor who stole Gloria's sauce recipe.
Gesehen von 14 Usern
7x21 – Mord im Portland-Express?
The family travels by train to Dede's wedding. Phil and Cam help a mystery writer with his book, Jay's comment puts the wedding in jeopardy, Claire helps Mitch write the toast, and Luke and Alex meet possible romantic interests.
Gesehen von 14 Usern
7x22 – Familienpolitik
Jay struggles as he returns to the job, and Claire is in a no-win situation having to fire an employee. Mitchell and Cam fight over who keeps Lily for the summer. Meanwhile, Phil and the kids struggle with relationships and change.
Gesehen von 14 Usern
Quelle:
themoviedb.com