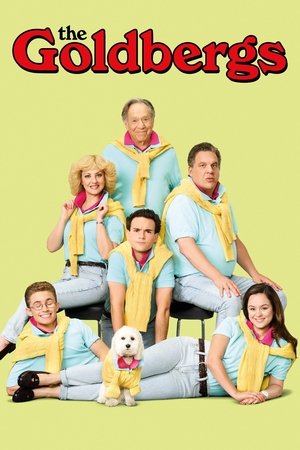 Trailer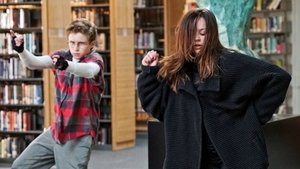 4x1 – Der Breakfast-Club
As a new school year begins, the Goldberg kids end up in Saturday detention.
Gesehen von 2 Usern
4x2 – Es lebe Video-Dating!
Erica tries to set Lainey's dad Bill up via video dating and Barry finally chooses a career...to be a gym coach, much to Murray's dismay.
Gesehen von 2 Usern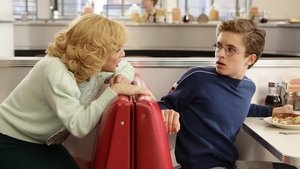 4x3 – Erfundene Liebschaften
Erica and Adam follow the lead of Jan from The Brady Bunch (1969) when dealing with relationship problems. Beverly reaches her limit when it comes to dealing with Murray's stubbornness after he causes her to miss the Beach Boys at Live Aid.
Gesehen von 2 Usern
4x4 – Verrückte Ansagen
Erica and Adam deal with their relationship issues, while Beverly deals with Murray's stubbornness.
Gesehen von 2 Usern
4x5 – Böse Monster – Gute Monster
Adam tries to be a horror writer in the vein of Stephen King. However, his efforts get him grounded on Halloween when Beverly discovers that she's the basis for the monster in his story. Meanwhile, a desperate Erica forces Barry to be her "date" at the school's costume dance.
Gesehen von 2 Usern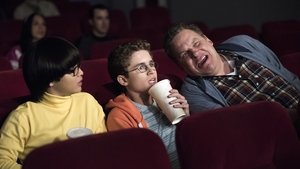 4x6 – Rezept für den Tod 2: Küss den Koch
Adam makes his own action movie, but an unlikely replacement steps in when Barry goes missing for playing the lead.
Gesehen von 2 Usern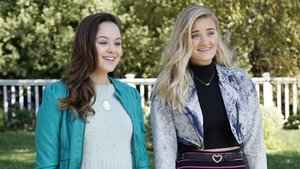 4x7 – Meine Welt – Deine Welt
Adam gets between Murray and Marvin when they go without him to the Philadelphia Thanksgiving Day parade to see K.I.T.T. from "Knight Rider" in person.
Gesehen von 2 Usern
4x8 – Neue Welten
A school musical production creates strife between Adam and Barry while substitute teacher Beverly creates havoc in Erica's class on.
Gesehen von 2 Usern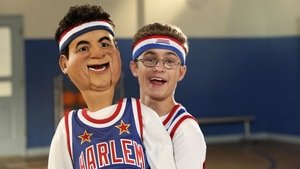 4x9 – Folge 9
When Adam attends a Globetrotters game, he falls in love with the "theatrics" of the team and tries doing his own tricks on the court. But when he cuts together a video that makes Barry look like he lost a game to Adam and his friends, Barry demands a rematch, culminating in an epic battle at the school gym. Meanwhile, it's Murray's 50th birthday, and, despite his protests, Beverly throws yet another surprise party for him but gets more than she bargained for.
Gesehen von 2 Usern
4x10 – Das Chanukka-Solo
After finding out there is only going to be one Hanukkah song in the Holiday Pageant, Beverly convinces Erica to create the perfect song to bring some excitement to the holiday. Erica sees her shot to break into the music business while Barry does his best to prove he too can be a hit maker with music. Meanwhile, Adam's childlike wonder with movies and entertainment is called into question when things he loved as a child aren't as good as he remembers.
Gesehen von 2 Usern
4x11 – Oh Captain! Mein Captain!
Barry tries to prove Beverly wrong in his chemistry class while Adam needs Erica's advice for his friendship with Emmy.
Gesehen von 2 Usern
4x12 – Falsche Rebellen und echte Helden
Adam and Barry learn something new about Murray while Erica's college application has a surprise for Beverly.
Gesehen von 2 Usern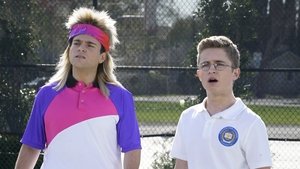 4x13 – Agassi
Adam attempts to join the tennis club to stay close to a friend; Beverly helps Erica go through her post-breakup depression.
Gesehen von 2 Usern
4x14 – Fürze in Flaschen
Erica and Barry get jobs at Spencer's Gifts, then Murray insists that Adam get a job as well, but Beverly is adamant that Adam focus on filmmaking.
Gesehen von 2 Usern
4x15 – Swayze oder Fleischklößchen?
Beverly's on a mission to make Adam a film star.
Gesehen von 2 Usern
4x16 – Karate Kid
The ultimate karate battle between the Adams.
Gesehen von 2 Usern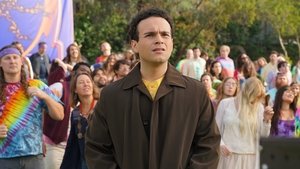 4x17 – Die Reisekasse
Barry's JTP membership is in jeopardy while a family swear jar is introduced.
Gesehen von 2 Usern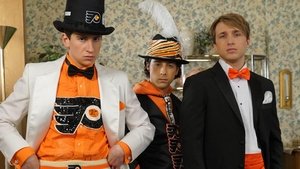 4x18 – Barrys Berufung
College decisions for Barry, Erica, and Lainey.
Gesehen von 2 Usern
4x19 – Eine unvergessliche Nacht
Barry plans big romantic gestures for Lainey on prom night; Adam is thrilled when a nerdy but cute junior asks him out.
Gesehen von 2 Usern
4x20 – Das dynamische Duo
Adam and Pops debate the newest Batman film while Erica goes on a college interview.
Gesehen von 2 Usern
4x21 – Der Fonzie-Trick
Beverly's attempts to find Murray a hobby backfire; Erica comes to the rescue when Barry's scheme to steal golf carts goes awry.
Gesehen von 2 Usern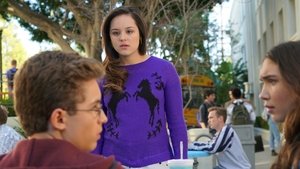 4x22 – Der Tag an dem die Welt nicht unterging
A TV movie freaks out Barry while Erica and Adam use mother's day gifts to get what they want.
Gesehen von 2 Usern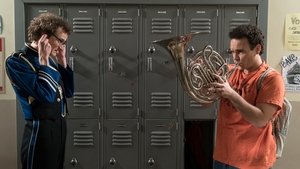 4x23 – Der Kampf um das Jahrbuch
Erica and Barry's curiosity with the yearbook's best goes awry.
Gesehen von 2 Usern
4x24 – Schulabschlusstag
When Erica realizes how much Beverly's love means to her, she tries to delay graduating so she can stay with her; Barry's plans for Lainey and himself fall apart; Dana makes a surprise visit as Adam and Jackie officially become a couple.
Gesehen von 2 Usern
Quelle:
themoviedb.org