2x1 – Das Liebestape
Adam takes the next step in his blossoming relationship with Dana by creating a mix tape for her, but the tape falls into Beverly's hands instead. Elsewhere, Barry gets caught with a fake ID.
Gesehen von 3 Usern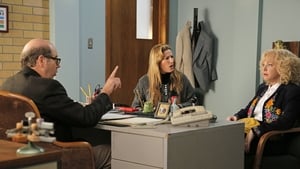 2x2 – Beverlys Theaterdrama
Beverly casts Adam as the star in a rival show when he is not selected to star in his school play; Barry is frustrated that Murray leaves sporting events early.
Gesehen von 3 Usern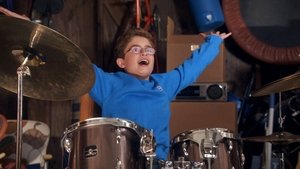 2x3 – Rockstars
Adam and Barry form a garage rock band, and promptly invite Erica and Lainey to join with unforeseen consequences. The royal wedding inspires Bev to renew her vows with Murray.
Gesehen von 3 Usern
2x4 – Die Idioten-Gang
Adam accidentally gets Barry kicked out of a group of cool kids at school; Beverly is upset when she finds out that Erica hangs out with a friend's mother.
Gesehen von 3 Usern
2x5 – Wer kümmert sich um Beverly?
Pops is evicted after accidentally starting a fire in his apartment during a Halloween party.
Gesehen von 3 Usern
2x6 – Nichts für Weicheier
Beverly gets Mr. Meller fired for singling out Adam during dodgeball, but after some persuading from Adam and Murray she ends up fighting for him to be rehired. Meanwhile, Barry is unable to deal with the fact that Erica is better than him at a new board game called Trivial Pursuit.
Gesehen von 3 Usern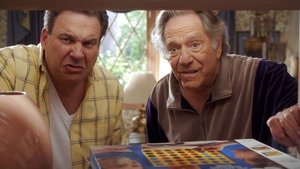 2x7 – Thanksgiving bei den Goldbergs
As Erica resists helping Bev prepare their traditional Thanksgiving dinner, Murray worries that he's losing Adam to his ne'er-do-well brother, Marvin.
Gesehen von 3 Usern
2x8 – Hausverbot
Adam's exaggeration about how he broke his arm could jeopardize his friendship with Emmy Mirsky.
Gesehen von 3 Usern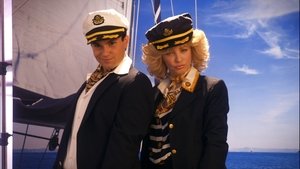 2x9 – Jeder hat das Zeug zum Modeln
Barry is excited when a modelling representative approaches him, but Erica thinks it's a scam.
Gesehen von 3 Usern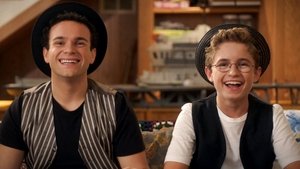 2x10 – Danny, Donnie, Joey, Jon, Jordan
Beverly is ordered to clean out the garage by Murray, who wants everything gone except for one trunk that he allows her to keep. Meanwhile, Adam and Barry discover Erica's old collection of New Kids on the Block memorabilia.
Gesehen von 3 Usern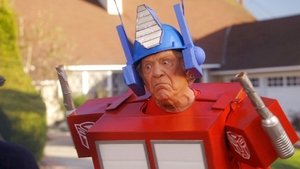 2x11 – Optimus darf nicht sterben
As the Sadie Hawkins dance approaches, Erica asks Beverly to help her find Barry a date to keep him away from Lainey. But Beverly comes up with a girl that shocks everyone. Meanwhile, Adam gets into a fight with his best friend...Pops.
Gesehen von 3 Usern
2x12 – Im Land der Cowboys
Beverly has trouble accepting Adam deep feelings for Dana; Lainey and Barry convince Murray to watch football with Lainey's dad.
Gesehen von 3 Usern
2x13 – Klassenclowns
When Murray takes Erica's car privileges away, Erica and Barry retaliate by buying their own shabby used black van. Meanwhile, Adam gets voted in the yearbook as "nicest guy," which results in a suspension when he objects.
Gesehen von 3 Usern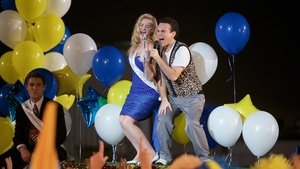 2x14 – Barry macht blau
Taking inspiration from one of his favorite movies, Barry decides to skip school.
Gesehen von 3 Usern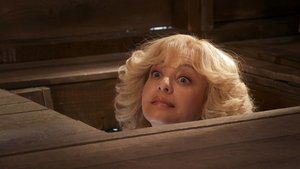 2x15 – Muttergefühle
Dana and Adam are given a doll to parent for a school project, but end up in jeopardy of failing because of Beverly's "grand-smothering." Meanwhile, Erica tries to get back at Barry for monopolizing her best friend's time by joining the JTP, however her plan doesn't go as expected.
Gesehen von 3 Usern
2x16 – Der verlorene Sohn
Adam attends a Phillies game with his dad and ends up lost in the stadium after Murray allows him to leave his seat on his own. Elsewhere, Beverly's guilt trip backfires when Erica and Barry drive off without her during an argument on their way home from the mall.
Gesehen von 3 Usern
2x17 – Versöhnung
Adam and Barry get in a prank war, while Erica tries to become a pop star.
Gesehen von 3 Usern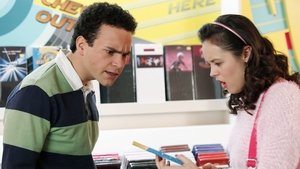 2x18 – Erwachsen werden
Adam's friend Garry shares his dad's home-brewed beer and gets everyone sick.
Gesehen von 3 Usern
2x19 – Nachhilfestunde
Beverly arranges for Adam's teacher to tutor him in Spanish, a class she can't believe he's failing; at the same time, Barry gets a job delivering pizzas to impress Murray, but meanwhile, Erica is upset that her father hasn't acknowledged the fact that she has been working throughout her teen years.
Gesehen von 2 Usern
2x20 – Sag einfach nein
Erica tries to educate Beverly about voting; after losing a wrestling match, Barry wants to prove his athletic prowess.
Gesehen von 2 Usern
2x21 – Wie du willst
Murray's joy over Adam wanting to play a sport is short-lived once he discovers that it's fencing, and worse yet, he was inspired by a scene from "The Princess Bride." Meanwhile, things don't go exactly as planned when Beverly tries to make a love connection between Barry's wrestling coach and Erica's voice teacher.
Gesehen von 2 Usern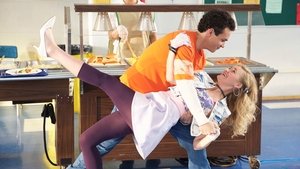 2x22 – Dance Party USA
Adam, thinking Pop's good luck might rub off on him, takes a gamble and ends up losing his beloved toys. Meanwhile, Erica's dream of appearing on a popular TV dance show turns into a nightmare when Barry gives her pink eye.
Gesehen von 2 Usern
2x23 – Männerfreundschaft
Murray bonds with Lainey's dad and learns what it means to be a true friend.
Gesehen von 2 Usern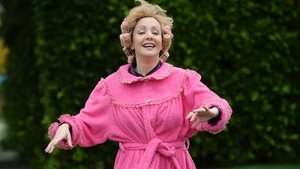 2x24 – Liebesschwüre
Beverly insists on throwing Erica a going away party when she leaves for her summer arts school.
Gesehen von 2 Usern
Quelle:
themoviedb.com