1x1 – Pilot
Former FBI agent Ryan Hardy is brought on board as a consultant when the serial killer he arrested many years before, Joe Carroll, escapes from prison killing several guards in the process. Although Hardy caught him, he paid a heavy price. He was stabbed in the heart and lives courtesy of a pacemaker. He's also on a disability pension. Carroll was an English professor with a fondness for the works of Edgar Allen Poe. Now that he's out, Hardy is certain he will go after Sarah Fuller, his last victim who managed to survive the attack. He's correct but they realize too ...
Gesehen von 15 Usern
1x2 – Chapter Two
At a sorority house one of Joe Carroll's acolytes, Jordy, has killed several young women. Joe Carroll's wife visits him demanding to know where their son can be found. She admits to a two month affair with Ryan but it was after his trial and their divorce. It doesn't quite go as planned. Flashbacks reveal how Carroll recruited some of his followers from his classes including Emma, his son's current nanny. Flashbacks also reveal Emma's difficult relationship with her overbearing mother. The FBI trace Emma to an old address and realize Carroll is using Poe's works as ...
Gesehen von 15 Usern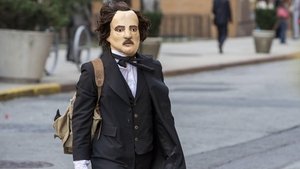 1x3 – The Poet's Fire
Ryan's belief that that Joe Carroll has more acolytes than the six they have so far identified is proved correct when a street performer - wearing an Edgar Allan Poe mask - sets a man on fire and then disappears into the crowd. Using CCTV, they soon identify the attacker as Rick Kester. They question his wife who says her husband, from whom she is separated, is dangerous but that she also has little idea where he might be found. Ryan realizes that the dead man was one of Carroll's critics. Meanwhile, relations among Joey's kidnappers continues to deteriorate. Paul and...
Gesehen von 15 Usern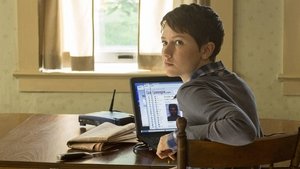 1x4 – Mad Love
Paul, Jacob and Emma now have to figure out what to do with Meghan, the woman Paul kidnapped. As far as Emma is concerned there's only one thing they can do. Peter reveals something to Emma about Jacob. The FBI pursue Maggie Kester but Joe isn't too forthcoming when Ryan questions him about her. It doesn't take long to get in touch with her though - she's kidnapped Ryan's sister Jenny. Agent Mike Weston accompanies him to New York where Ryan is to meet them. Joey begins to suspect not all is as it should be. Flashbacks reveal more of Ryan's earlier life.
Gesehen von 15 Usern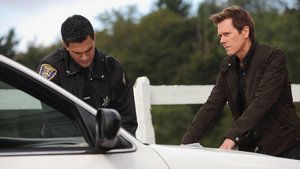 1x5 – The Siege
Joe Carroll invites his former attorney, Olivia Warren, to meet him and prison and insists that she once again represent him with the media. She very reluctantly agrees and publicly reads a passage from Poe, sending a signal to some of Carroll's followers. Claire Matthews gives her FBI protection the slip after Joe sends her a message via Olivia. After Joey Matthews manages to call his mom, the FBI now has a general idea where he might be located. Ryan and Mike Weston head to upstate New York. There, Ryan locates the house but goes in on his own rather that wait for ...
Gesehen von 15 Usern
1x6 – The Fall
Ryan is taken prisoner by the trio who kidnapped Joey Matthews and he immediately starts to create a wedge between between them. The farmhouse is quickly surrounded by the police and Ryan convinces them they have no way to escape. Emma, the coolest of the three in a tense situation, contacts another follower, Roderick, who is keeping Claire Matthews captive. It's soon apparent that Joe Carroll's influence goes very deep and has a great many acolytes. Meanwhile Debra Parker, FBI agent in charge of the kidnapping case, recalls her own personal experience of life in a ...
Gesehen von 15 Usern
1x7 – Let Me Go
Having successfully escaped from the farmhouse, Emma and Joey make their way to a warehouse where Emma meets her newest contact, Bo. Joey goes off to the bathroom but isn't ready for the woman he finds locked up in a cage. Things get out of control when Joey helps the woman escape, which Bo doesn't take kindly to. At the prison, Joe Carroll and his lawyer Olivia Warren meet with prison officials where Warren claims her client's 8th Amendment rights have been violated as a result of prison abuse. It relates to Ryan assaulting him during their first interview and ...
Gesehen von 15 Usern
1x8 – Welcome Home
Joe Carroll's escape has sent the FBI into something of a frenzy and Nick Donovan has been assigned to lead the investigation. He and Ryan try to interview David, Carroll's acolyte shot by Ryan, but that doesn't go very well. In his new residence meanwhile, Carroll is getting used to his surroundings and meeting some of the followers he had not yet met. Roderick arrives to welcome him and the central question is how to find Joe's wife, Claire, who is in protective custody. They target one of the FBI agents. Charlie pays the price for his failures.
Gesehen von 15 Usern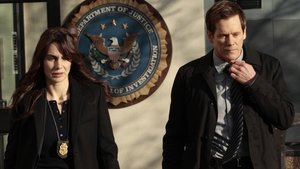 1x9 – Love Hurts
Joe calls Ryan and asks him how much pain one man can stand. One of Joe's followers, Amanda Porter, has a plan to reunite him with his wife Claire and a stranger with the same name is soon killed in a restaurant. It's clear to Ryan that Joe is trying to break him and another woman named Claire Matthews is killed. At the house, Emma doesn't seem to be taking Joe's rejections very well. Roderick's constant needling doesn't help. Jacob and Paul have taken refuge at a country house owned by Jacob's parents when his mother arrives unexpectedly. Paul is seriously ill and ...
Gesehen von 15 Usern
1x10 – Guilt
Joe Carroll gets two of his followers - both right-wing militia types who have received excellent military training - and Roderick to get his wife back to him. The FBI think their systems have been hacked and now want Claire Matthews to move to a new location. She refuses to do so without first speaking to Ryan who arrives just before Carroll's men attack. Ryan and Claire escape and make their way to the home of Ryan's best friend, Tyson, a former FBI agent who is now in the witness protection program. They prepare for battle. At the house meanwhile, Jacob is having ...
Gesehen von 15 Usern
1x11 – Whips & Regret
After giving herself up, Claire Matthews' abductors take to the house. There she meets Joe and he explains his desire to rekindle their relationship and start over again as a family. She is incredulous but realizes a bit of role-playing may be to her advantage. For his part, Joe makes it clear that killing people gives him great pleasure. Meanwhile, the FBI manage to trace the embedded video they found in an email to servers in Manhattan. They're located in an S&M club called Whips & Regret and the club manager points the finger at Vince McKinley who set up her ...
Gesehen von 15 Usern
1x12 – The Curse
The FBI continue to search the cult's bunker and training camp and find a connection with the right-wing militia group Freedom 13 and its leader Daniel Monroe. In fact, they believe that at least four members of Freedom 13 were part of Joe Carroll's cult. At the house, Claire and Joey make a feeble attempt to leave the grounds but are stopped before they get too far. Joe is concerned with the FBI having found the bunker and what they might learn. He no longer trusts Roderick and decides he will eliminate Monroe himself and sets off with Jacob and Vince McKinley. The ...
Gesehen von 15 Usern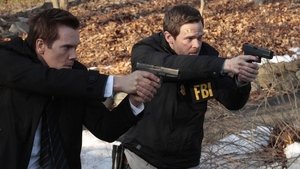 1x13 – Havenport
Mike Weston recognizes Roderick as one of the men who beat him up. He gets away but the FBI lock down the local sheriff's office until they figure out just who they can trust. Agent in charge Nick Donovan orders an information blackout but Ryan holds a press conference offering immunity from prosecution to any member of the cult who wants to turn Joe in. Roderick, in a panic, tells Joe what has happened and begins to realize just to what extent Joe has taken advantage of them. He goes on the run - and takes Joey with him. When Roderick is apprehended, Ryan goes out on...
Gesehen von 15 Usern
1x14 – The End Is Near
With the FBI closing in, Joe puts his final plan into action. Central to those plans is to eliminate Claire but it's also clear that his acolytes will do anything for him. They leave the house and go off in several directions. Joe, Emma and Jacob - with Claire as their prisoner - take a suburban family hostage while awaiting nightfall. Jacob is unsure of his own plans for the future. Other members of the cult head in to Havenport to wreak havoc. Ryan and the FBI finally arrive at the house but too late as Joe and he others have fled. Joe has one last attack in mind.
Gesehen von 15 Usern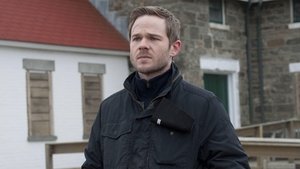 1x15 – The Final Chapter
Ryan manages to speak to Debra by cellphone and the search to find where they've buried her begins. When they find the car Joe's followers used, they walk into a trap. The clock is ticking down and Debra is running out of oxygen. Claire meanwhile wakes up in a house by the ocean. Joe is waiting for Ryan to show up so his story can come to an end. He shows her what it's really like to kill someone and be responsible for a death. Ryan and Joe have their final confrontation. There is one of Joe's followers who is off the radar however.
Gesehen von 15 Usern
Quelle:
themoviedb.com