1x1 – Det. Santos und die Gefahr der Gerechtigkeit
Harlee Santos, a detective from a tight-knit group of Brooklyn cops with questionable tactics, is arrested by an FBI agent who wants to make her an informant. Co-stars Ray Liotta.
Gesehen von 4 Usern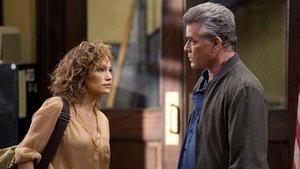 1x2 – Alles mündet in Sünde
Harlee struggles with becoming an FBI informant while Wozniak suspects every member of his crew. Paranoid that Wozniak's search will lead to her, Harlee suggests polygraphng the entire crew, a plan that backfires. An appeals case sends Wozniak to watch tapes from his first encounter with Harlee, revealing a dark secret from their past. Meanwhile, Espada helps Tess deal with her husband's infidelity.
Gesehen von 3 Usern
1x3 – Das falsche Gesicht muss verstecken, was das falsche Herz doch weiß
Harlee refuses to give Stahl incriminating evidence against Wozniak but hands over a fully resolved unoffical investigation that Tess and Espara initiated when they moved a body by Tess' house found to be murdered with a 3D printed gun. Wozniak confronts Harlee who executes a dangerous bluff.
Gesehen von 3 Usern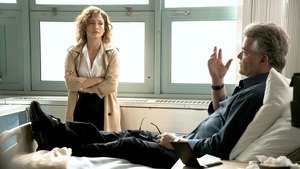 1x4 – Wer ist es, der mir sagen kann, wer bin ich?
Loman's guilt over the death of an unarmed suspect becomes a liability for the crew, forcing them to test his loyalty. Wozniak sends Harlee on an errand that reveals he has a silent partner in the big score. Wozniak realizes Donny has been withholding information. Harlee feigns cooperation with Stahl, but unwittingly leads the FBI to incrimmating evidence,
Gesehen von 3 Usern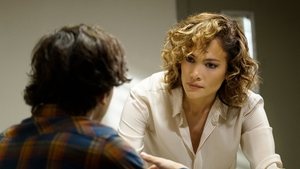 1x5 – Aktion und Reaktion
Harlee and Tess intercept a heroin shipment from a local drug lord who discovers Wozniak's secret and tries to use it as leverage to get his confiscated drugs back. Harlee fears Stahl's interest in her goes beyond the professional, believing he is invading her privacy, and resorts to spying on him with the help of an old friend. Tess tries to use Espada to get back at her husband.
Gesehen von 2 Usern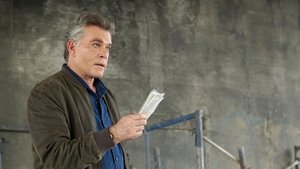 1x6 – Sündenfall
Wozniak's suspicions land on Saperstein, forcing Harlee to convince Stahl to arrest Saperstein in order to keep him safe. Harlee visits her abusive ex, Miguel, who tasks her with tracking down the man who committed the murder for which he is imprisoned.
Gesehen von 2 Usern
1x7 – Das unentdeckte Land
Wozniak finds it hard to deal with guilt as he attempts to deal with an unfinished task. Harlee needs to protect Saperstein whilst holding the unit together.
Gesehen von 2 Usern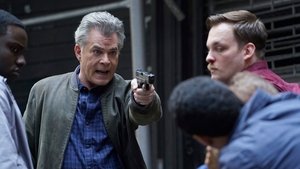 1x8 – Guter Bulle, böser Bulle
After Saperstein's death, Harlee realizes there are no lines Wozniak won't cross and decides to help Stahl's investigation. The crew retaliates against a pair of abusive cops after they harass Harlee's daughter Cristina and her boyfriend. Wozniak makes Loman feel like a part of the unit.
Gesehen von 2 Usern
1x9 – Drahtseilakt
Harlee's collaboration with Stahl (Warren Kole) uncovers Wozniak's secret relationship with Donnie.  Wozniak decides to take charge of the big job after picking up a package that turns out to be a kidnapped man.  A mysterious call to Saperstein's desk forces the crew to face their mixed feelings about their fallen friend and ultimately decide to preserve his memory.
Gesehen von 2 Usern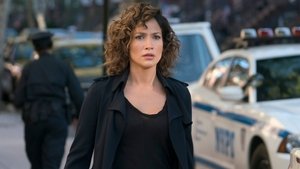 1x10 – Die Taten des Bösen
Harlee and Wozniak secure more details on the big score and meet Donnie's silent partner, who reveals himself to be an DEA agent.  They learn the big score is an armored car heist.  Wozniak takes interest in a fellow marine veteran who is suspected of murder under dubious circumstances.
Gesehen von 2 Usern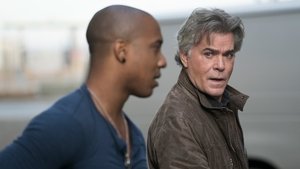 1x11 – Brüche und Kontinuitäten
On the day of the heist, Harlee realizes she misplaced her trust in Stahl but it's too late to back down.  Harlee tries to get immunity for her crew as she participates in the heist knowing that it will lead to Wozniak's arrest.  Miguel discovers Harlee's secret.  Loman unwittingly witnesses the heist just as the exchange goes terribly wrong.
Gesehen von 2 Usern
1x12 – … denn ich habe gesündigt
Harlee and Wozniak attempt to deal with the consequences of the heist's money disappearance. Harlee informs the FBI that she will get the money back.
Gesehen von 2 Usern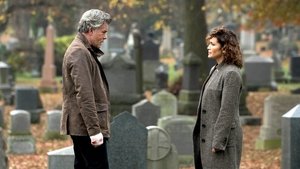 1x13 – Eine letzte Lüge
Unable to provide Donnie and Linklater to the FBI, Harlee makes a deal with Stahl to exchange her own immunity for that of her crew. Harlee comes face to face with Miguel who reveals his darkest side as he demands to be a part of Cristina's life.
Gesehen von 2 Usern
Quelle:
themoviedb.com