5x1 – Der hellste Stern am Himmel
Ray begins court-ordered anger management after a family tragedy sparks a bar fight. Mickey, Bunchy and Daryll prepare for Terry and Maureen's wedding. Meanwhile, a powerful new employer comes into Ray's life.
Gesehen von 4 Usern
5x2 – Die Dohertys und die Donovans
A flashback to Ray and Abby's 21st anniversary. In the present, movie star Natalie James hires Ray to protect her from an abusive husband/manager. Tensions flare between the Donovans and the Dohertys at Terry and Maureen's wedding.
Gesehen von 4 Usern
5x3 – Dogwalker
Ray cleans up Natalie's mess. Terry visits Conor at military school. A surprise visit from Frank Barnes threatens to sink Mickey back into a life of violence. Bunchy happens upon the business opportunity of a lifetime.
Gesehen von 4 Usern
5x4 – Mann über Bord
Mickey gets pulled into a gruesome fix for Daryll's movie star client. Abby starts construction on the new bar while Ray searches for a solution to their problem. Terry tries to win back Maureen one last time.
Gesehen von 4 Usern
5x5 – Der Schabbesgoi
Ray's therapy is at odds with Sam's high-stakes power struggle. Mickey - at Frank's behest - seeks out an old friend of the Donovan's. Terry takes Damon to New York to train for a fight; Bunchy is confronted by sins from the past.
Gesehen von 4 Usern
5x6 – Vier Oscars
Abby makes a decision that reverberates throughout the family. Ray runs interference for Natalie, while Sam shows him the lengths she'll go to protect her empire. Terry visits Bridget and discovers a truth that shakes him to his core.
Gesehen von 4 Usern
5x7 – Die Beichte
Ray is forced to step in and save Mickey from himself. Terry returns to LA with a confession. Bunchy helps a fellow inmate. Daryll and Mickey butt heads over their movie. And one Donovan goes to extreme measures to protect the family.
Gesehen von 4 Usern
5x8 – Keinen einzigen Tag mehr
A last-ditch medical trial sends Ray on a dark mission in New York. Alone in LA, Abby turns to Terry and Bridget to help her make the toughest decision of her life.
Gesehen von 4 Usern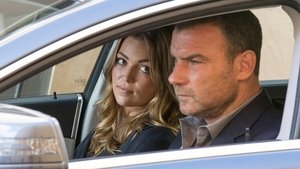 5x9 – Mister Lucky
Ray's career is put in jeopardy when, for the first time ever, he becomes the story. Mickey and Daryll celebrate their movie's greenlight. Terry prepares to leave the Fite Club behind. Ray hunts down the source of Sam's problems.
Gesehen von 4 Usern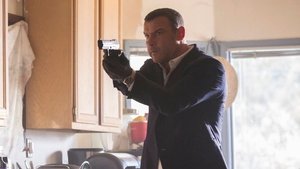 5x10 – Der Preis des Vergnügens
Ray and Terry come together to fix Bunchy's problem. Jay asks for a secret meeting with Daryll; Bridget's effort to save Smitty lands her in an unexpected place; and in the wake of a tragedy, Ray turns on Sam - consequences be damned.
Gesehen von 4 Usern
5x11 – Michael
Ray searches for Frank Barnes in an attempt to get Bridget out of jail. Meanwhile in New York, Terry deals with Damon's father and takes care of Smitty. Back in LA, Bunchy is hit with a heartbreaking confession from Teresa.
Gesehen von 4 Usern
5x12 – Wir kommen alle in die Hölle
Ray goes to New York to arrange an illicit surgery that will hopefully save Smitty. Sam agrees to help on the condition that Ray commit a brutal act. Mickey tries to get himself out of jail by turning the tables on Ray.
Gesehen von 4 Usern
Quelle:
themoviedb.com