5x1 – Der hellste Stern am Himmel
Ray begins court-ordered anger management after a bar fight; Mickey, Bunchy and Daryll prepare for a wedding; Bridget looks up an acquaintance in New York; Conor adjusts to military school; a new employer comes into Ray's life.
Gesehen von 4 Usern
5x2 – Die Dohertys und die Donovans
A flashback to Ray and Abby's 21st anniversary when they went to Las Vegas to see Damon's first televised fight. In the present, movie star Natalie James hires Ray to protect her from an abusive husband/manager, which draws him deeper into Sam Winslow's web. Hopes for a beautiful day are dashed at Terry and Maureen's wedding as tensions flare between the Donovans and the Dohertys.
Gesehen von 4 Usern
5x3 – Dogwalker
Ray cleans up Natalie's mess. At home, however, he struggles to reconnect with his family and complete anger management. Unable to reach Maureen, Terry visits Conor at military school. A surprise visit from Frank Barnes threatens to sink Mickey back into a life of violence. Bunchy happens upon the business opportunity of a lifetime to provide for Teresa and Maria.
Gesehen von 4 Usern
5x4 – Mann über Bord
Mickey's screenwriting dreams stall out - until he's pulled into a gruesome fix for Daryll's movie star client. Abby starts construction on the new bar while Ray searches for a solution to their problem. Terry tries to win back Maureen one last time; Bunchy's quest for financial independence gets derailed; and Bridget tells her boyfriend who her father really is.
Gesehen von 4 Usern
5x5 – Der Schabbesgoi
Tom and Vicky have demands from Winslow, Ray is looking for Natalie, Mickey wants to find Avi.
Gesehen von 4 Usern
5x6 – Vier Oscars
Terry visits Bridget, Landry finds out where Natalie is.
Gesehen von 4 Usern
5x7 – Die Beichte
Desperate, Micky turns to Ray and tells him about Bunchy. Terry wants to come clean.
Gesehen von 4 Usern
5x8 – Keinen einzigen Tag mehr
While preparing for the opening of Abby's bar, she gets news about the clinical trial. Ray flies to NY to sort things out.
Gesehen von 4 Usern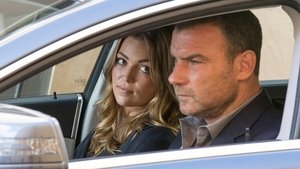 5x9 – Mister Lucky
Natalie's fame puts Ray's career in jeopardy when, for the first time ever, he becomes the story. Mickey and Daryll celebrate getting the greenlight on their movie. Terry prepares to leave the Fite Club behind for good. Bunchy gets in over his head; Bridget takes Smitty's problem into her own hands; and Ray hunts down the source of Sam's problems.
Gesehen von 4 Usern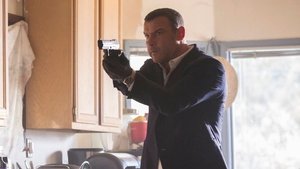 5x10 – Der Preis des Vergnügens
In the wake of a Hollywood tragedy, Ray throws caution to the wind and turns on Winslow.
Gesehen von 4 Usern
5x11 – Michael
Ray wants to come up with a plan to get Bridget out of jail.
Gesehen von 4 Usern
5x12 – Wir kommen alle in die Hölle
Finally the loose ends are tied.
Gesehen von 4 Usern
Quelle:
themoviedb.com