3x1 – Mann gegen Welt
Ray is adrift from his family, estranged from Ezra, and his latest celebrity client is a nobody with tawdry sense. But after he's called to the funeral of a close friend. A wealthy family enlists Ray their kidnapped son. And he finds himself enmeshed with an entirely new class of people. Meanwhile, a retired Mickey stumbles upon a new enterprise. Unforgiven by Ray and rejected by Bridget, Abby encounters a new friend on the streets of Los Angeles. Running the fite club has given Bunchy confidence in certain arenas, but when it comes to collecting membership dues from ...
Gesehen von 12 Usern
3x2 – Ein starker Arm
Ray isn't happy with Paige Finney, played by Katie Holmes, when she recruits his unique service to protect one of her friends. Lens, a long serving employee of Ray considers leaving the business and Bunchy is tormented.
Gesehen von 12 Usern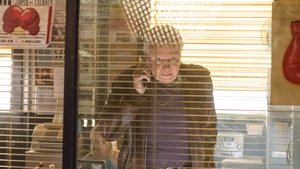 3x3 – Alles, was du anfasst ...
The LA fixer-to-the-stars returns facing a tough assignment as he reunites with his father, Mickey, as they make a desperate attempt to get Terry released from prison.
Gesehen von 12 Usern
3x4 – Frühstück für Helden
As Ray becomes more involved with the Finney family, Terry adjusts to life outside. Connor and Bridget adjust to life without Abby.
Gesehen von 12 Usern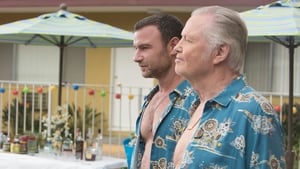 3x5 – Fifty-Fifty
Finney tasks Ray with securing information that could bring down the governor and sink the NFL deal, but the mission turns Ray into a wedge between Finney and Paige. Meanwhile, Conor is thrust into a life-changing experience, Mickey and Daryll sell a coke-and-hooker party to a Silicon Valley start-up and Bunchy and Teresa's relationship finds an unusual release. Plus, with Abby in Boston, it falls on Ray to help Bridget with her scholastic and emotional turmoil.
Gesehen von 12 Usern
3x6 – Wahltag
Ray attempts to reconnect with his family while dealing with the potential deal of a lifetime with the Finneys, Bridget connects with her teacher while Bunchy seeks out romance from Teresa.
Gesehen von 12 Usern
3x7 – Vergebung
Ray meets Father Romero to confront him about his past. Bridget makes a move on her new crush. Rays deal with Paige Finney become more complicated.
Gesehen von 12 Usern
3x8 – Die mexikanische Lösung
As Ray attempts to force a Finney rival into selling his land, Romero appears at the Fight Club, challenging Ray to repent for his sins.
Gesehen von 12 Usern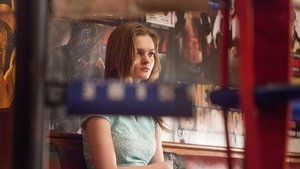 3x9 – Die Hochzeit des Jahres
Problems rise on Bunches wedding day while Ray looks for Mick. Bridget finds a new struggle in her life.
Gesehen von 12 Usern
3x10 – Eine Nacht in Eriwan
Mickey faces the consequences of giving in to Muncie while Bridget ends up getting into a fight at school, causing Abby to question her behaviour.
Gesehen von 12 Usern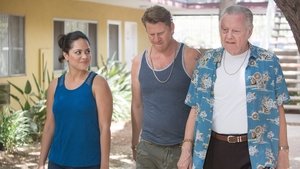 3x11 – Schachmatt
Micky throws himself a going away party. Ray is put in a compromising pickle.
Gesehen von 12 Usern
3x12 – Bilder im Kopf
Ray's troubles continue as he learns about Bridget and her math teacher. Mickey makes things worse as usual trying to take on the APS alone. Theresa has a surprise for Bunchy.
Gesehen von 12 Usern
Quelle:
themoviedb.com