2x1 – Yo Soy Captain
An FBI agent learns Ray and Mickey took part in killing Sully Sullivan and demands that Ray bring in his father as Season 2 begins. However, Mickey is in Mexico setting up a fight and isn't eager to leave. Meanwhile, Ray rescues a client from a violent confrontation; Terry obsesses over his ex-girlfriend; and Conor assaults a classmate.
Gesehen von 14 Usern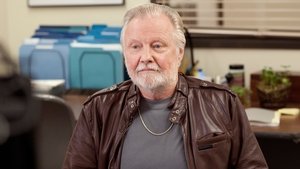 2x2 – Donovans entschuldigen sich nicht
Ray forces Mickey to return to LA. A reporter investigates Sully's death.
Gesehen von 14 Usern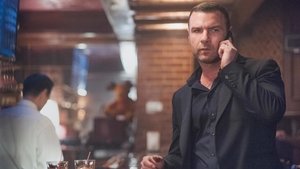 2x3 – Das Haus ihrer Träume
Ray and Abby face a hurdle in getting Bridget into her dream school.
Gesehen von 14 Usern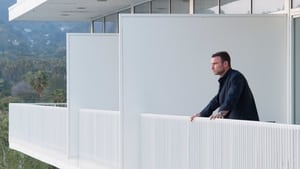 2x4 – Vier-Komma-Sechs
Kate's investigation zeroes in on Mickey. Meanwhile, Tiny, a former member of Sully's gang, jeopardizes Cochran's career, and Ray tries to get Tiny safely out of the country. Mickey begins working at a Mexican restaurant; Abby meets a new friend at a gun range; and Bunchy encounters a potential new love interest.
Gesehen von 13 Usern
2x5 – Die reinste Pest
Ray gets compromising information on Cochran, who is interrogating Mickey. Meanwhile, Abby tries to have fun with her prospective Trousdale neighbors and gets closer to Jim, her cop friend; Marvin gives Bridget an earring and takes her to a party; and Ray brings Conor to apologize to Alex.
Gesehen von 12 Usern
2x6 – Viagra
Ashley asks Ray to help a friend who beat up a waiter. Meanwhile, Ray makes contact with Volcheck to seek his help in taking down Cochran; Mickey plans a meeting with a movie executive; and Bridget argues with Ray and Abby about the earring from Marvin.
Gesehen von 12 Usern
2x7 – Mein krimineller Waschsalon
Tension runs high when the whole Donovan family come together for Conor's birthday. Meanwhile, Ashley's stalker returns and her boyfriend demands that Ray get rid of him; and Ray sees Cookie Brown when he shows up to take Bridget out for a night.
Gesehen von 11 Usern
2x8 – Sunny
Lee reneges on Ray's deal with Cookie; Kate reopens her investigation.
Gesehen von 11 Usern
2x9 – Schneeflöckchen
Ray tells Bridget she needs to lie about where she was during the shooting for her own safety; Ray convinces Lee and Ezra to give Cookie the rights to Marvin and Rekon's music; Mickey makes plans to rob a pot store with Shorty; Kate visits a Walpole inmate to find out what went wrong with her article.
Gesehen von 11 Usern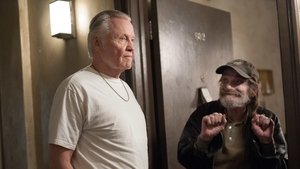 2x10 – Der Super-Cop
Ashley's stalker, Bob Lepecka, returns and makes trouble for Steve Knight. Meanwhile, Cochran is officially nominated for the FBI directorship and tries to protect himself from the vetting process; Kate confronts Ray about his past; and Mickey gathers a team for his pot store robbery.
Gesehen von 11 Usern
2x11 – Klar Schiff
Ray makes preparations in case he is arrested. Meanwhile, Mickey's heist doesn't go quite as planned.
Gesehen von 11 Usern
2x12 – The Capitain
Mickey hatches a new plan. Meanwhile, Abby becomes torn between Ray and Jim.
Gesehen von 11 Usern
Quelle:
themoviedb.com