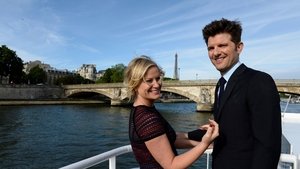 6x1 – London (1)
Ron gets married, Leslie goes to London to receive an award, Ben and Andy try to get a grant from a rich Englishman, and Tom discovers the identity of his new business rival.
Gesehen von 16 Usern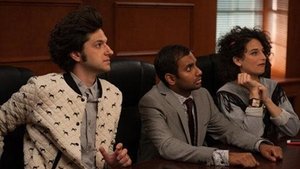 6x2 – London (2)
Ron's honeymoon doesn't go as planned, Leslie gives an unpopular speech at her award ceremony, Andy considers a business proposal, and Tom attempts to compromise with his rival.
Gesehen von 16 Usern
6x3 – Das Pawnee-Eagleton Basketballturnier
Leslie gloats instead of trying to help when she learns of Eagleton's budget crisis, Ron tries to get himself off the grid, and Ann takes April on a road trip to Bloomington.
Gesehen von 16 Usern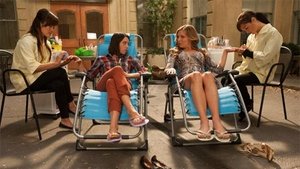 6x4 – Doppelgänger
While the parks department works side-by-side with their former Eagleton counterparts, Leslie is blindsided and heartbroken by the news that Ann and Chris are leaving Pawnee.
Gesehen von 16 Usern
6x5 – Der Twitter-Skandal
Leslie and the department get caught in a overblown mini-scandal, Tom falls for a visiting doctor, and Ben tries to help Ron draw up a "real" will.
Gesehen von 16 Usern
6x6 – Die Rollschuh Geburtstagsparty
Leslie blows off Ben's birthday party to filibuster councilman Jamm's motion, Andy pays a surprise visit to April, Tom tries to win a stuffed bear for Nadia, and Ron gets frustrated by an arcade hunting game.
Gesehen von 16 Usern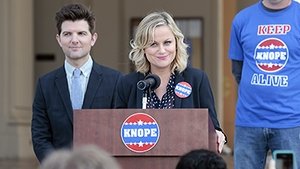 6x7 – Abwahl
Leslie goes into a funk after she loses the recall election, the rest of the office sets up a Haunted House, and Tom turns to Ron and a local online trendsetter to help save Rent-a-Swag.
Gesehen von 16 Usern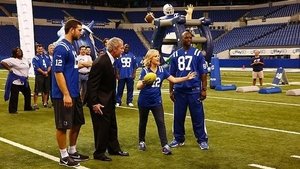 6x8 – Fluorid für Pawnee
Leslie's new bold attitude as a lame duck costs Ben his job at Sweetums, Ron helps Chris build a crib, and the department tries to find the perfect dog that matches the personality for every Parks Department employee.
Gesehen von 16 Usern
6x9 – Die letzte Schlacht
Chris mediates one final skirmish between Leslie and councilman Jamm, Ben begins a new job as an accountant, and Ron lets Donna and Tom try to sell one of his cabins.
Gesehen von 16 Usern
6x10 – Eine große Zukunft
Leslie has a new opportunity to run for city council just as her term is ending, Tom comes up with a new business venture after selling Rent-a-Swag, and Chris and Ann decide to find out the sex of their baby.
Gesehen von 16 Usern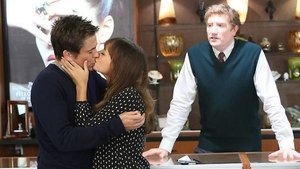 6x11 – Neuanfänge
Leslie battles with Tom on her first day back with the Parks Department, the gang pranks Ben on his first day as City Manager, and Chris and Ann shop for a ring after their engagement.
Gesehen von 16 Usern
6x12 – Bauernmarkt
A workplace dispute between Leslie and Ben interferes with their personal life, Andy gets a job playing at a child's birthday party, and Ann's complaints about Chris ruins the department's "Whine and Cheese Club."
Gesehen von 16 Usern
6x13 – Ann und Chris
On Ann and Chris's last night in Pawnee, Leslie throws a grand farewell party and attempts to fulfill one last promise. Meanwhile, Tom, Ben, Ron, and Andy struggle to find the perfect going away gift for Chris.
Gesehen von 16 Usern
6x14 – Hochzeitstage
Ben tries to surprise Leslie with an anniversary gift; Tom and Andy help Leslie put a positive spin on the merger; April flexes her authority as Donna's boss.
Gesehen von 16 Usern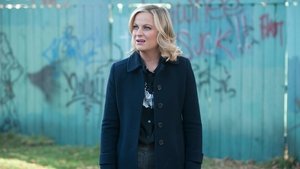 6x15 – Der Zaun
Leslie's efforts to take down the wall separating Eagleton and Pawnee yield unexpected results; Ben and Tom meet with possible sponsors for the concert; Ron finds a new hobby.
Gesehen von 16 Usern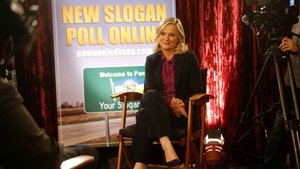 6x16 – New Slogan
A pair of radio shock jocks threaten to ruin Leslie's town slogan contest, April and Donna help Tom find a restaurant site, and Andy discovers Ron's alter-ego, Duke Silver.
Gesehen von 16 Usern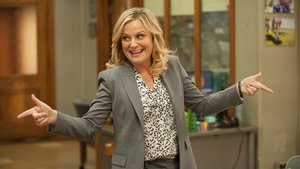 6x17 – Galentine's Day
Leslie throws a hasty Galentine's Day in an attempt to find a replacement for Ann. Tom and Ben look to finalize a deal on tents for the Unity Concert, while Ron finds himself looking after Andy.
Gesehen von 16 Usern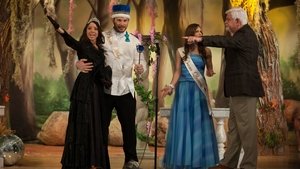 6x18 – Abschlussball
The Parks Department puts together the high school prom, and Ron tries to keep Leslie from bringing on a high school student as her summer intern.
Gesehen von 16 Usern
6x19 – Gute Neuigkeiten
Leslie makes a shocking personal discovery while she and Andy try to get a headline act for the Unity Concert. Meanwhile, Ben is upset about his parents selling the beach house, and Tom gets a sommelier for his bistro.
Gesehen von 16 Usern
6x20 – Volltreffer
Leslie (Amy Poehler) and Ben (Adam Scott) run a charity auction to raise funds for the unity concert. April (Aubrey Plaza) steps in to manage Andy's (Chris Pratt) schedule, while Donna (Retta) asks Ron (Nick Offerman) for help with her ex-boyfriend (Special Guest Star Keegan Michael-Key).
Gesehen von 16 Usern
6x21 – Aufstieg (1)
Leslie debates whether to take the job with the National Parks Service during a convention in San Francisco while Ben tries to get free wifi for Pawnee. Meanwhile in Pawnee, Tom decides to open his bistro early.
Gesehen von 16 Usern
6x22 – Aufstieg (2)
During the Unity Concert, Leslie invites some coworkers to join her at her new job in Chicago, while Andy thinks about reuniting Mouse Rat. Meanwhile, Tom's Bistro prepares for the Unity Concert after-party.
Gesehen von 16 Usern
Quelle:
themoviedb.org