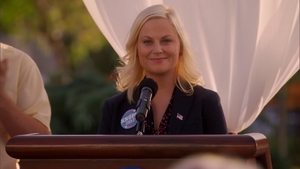 4x1 – Ich bin Leslie Knope
Leslie decides to run for political office, which means that she has to break up with Ben. Meanwhile, Ron goes into hiding from Tammy 1, and Tom tries to recruit Andy for his latest business venture.
Gesehen von 19 Usern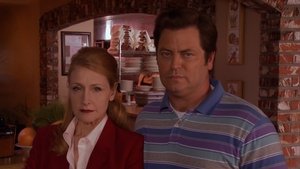 4x2 – Ron und 3 Tammys
Ron becomes a wimp after he and Tammy 1 get back together and Leslie tries to save him, Ben discovers that Tom's business is hemorrhaging money, and Ann has a frustrating experience shooting a diabetes PSA with Chris.
Gesehen von 19 Usern
4x3 – Leslies Lüge
Leslie is accused of not being born in Pawnee while she is trying to promote her new book about the city. Meanwhile, Ann tries in vain to have a five-minute conversation with Ron and April.
Gesehen von 19 Usern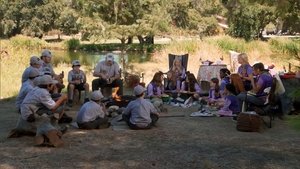 4x4 – Die Wildnis ruft
Ron's Pawnee Rangers and Leslie's competing scout group, the Pawnee Goddesses, share a weekend in the wilderness, Ben joins Tom and Donna on "Treat Yo Self Day," and Chris takes an interest in Jerry's daughter.
Gesehen von 19 Usern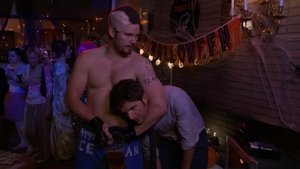 4x5 – Tom geht baden
Leslie's opportunity to stump for votes in the business community is sabotaged by Tom, who wants to promote Entertainment 7Twenty. Meanwhile, Andy and April throw a Halloween party, but don't give Ben advance notice.
Gesehen von 19 Usern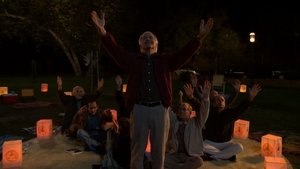 4x6 – Weltuntergang
A cult predicting the end of the world reserves a park, Leslie becomes jealous when another woman takes interest in Ben, Tom throws a huge party for the closing of Entertainment 7Twenty, and Andy and April try to do something stupid.
Gesehen von 19 Usern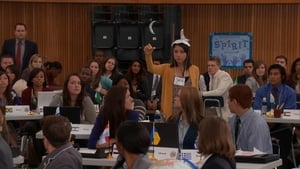 4x7 – Die Vereinten Nationen von Pawnee
Leslie and Ben argue over their relationship and ruin the high school Model U.N. they are hosting, Chris wonders where his relationship with Jerry's daughter is going wrong, and Ron tries to get Tom to take back his old job.
Gesehen von 19 Usern
4x8 – Der kleinste Park der Welt
Leslie tries to manipulate a new park project to extend her working relationship with Ben, Tom and Jerry work together to create a new department logo, and Andy tries to find the right college course to sign up for.
Gesehen von 19 Usern
4x9 – Liebe vor Gericht
Chris brings Leslie up on ethics charges for her relationship with Ben.
Gesehen von 19 Usern
4x10 – Bürgerin Knope
Leslie tries to keep herself busy during her suspension from the department, but gets some bad news about her campaign. Meanwhile, Ben searches for a job in the private sector, and the office makes the perfect Christmas gift for Leslie.
Gesehen von 19 Usern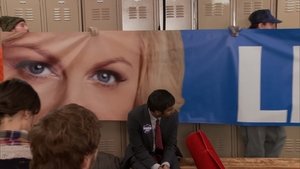 4x11 – Das Team mit dem großen Herzen
Leslie appoints Ann as her new campaign manager, but her attempt to relaunch the campaign goes off to a horrendous start, while Chris discovers that Ben is depressed after leaving his job.
Gesehen von 19 Usern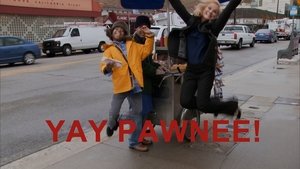 4x12 – Der Werbespot
Leslie tries to keep Ben from making a negative campaign ad against a popular new candidate, Andy takes a visit to the doctor, and Ron becomes uncomfortable when Chris suddenly starts trying to hang out with him.
Gesehen von 19 Usern
4x13 – Ein Wort, ein Schlag
Leslie unsuccessfully tries to win over a focus group member who made a negative comment by going bowling with him, and Chris gets some bad relationship news while calling for campaign donations.
Gesehen von 19 Usern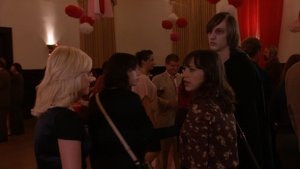 4x14 – Ein Mann für Ann Perkins
Ann's friends try to set her up on a date for Valentine's Day, while Ron and Andy try to help Ben solve Leslie's series of complicated riddles to reveal the location of their Valentine's Day date.
Gesehen von 19 Usern
4x15 – Alte Liebe gegen neue Liebe
While Leslie tries to get an endorsement from the police chief, Dave returns to tell Leslie that he's still in love with her. Meanwhile, Andy tries to put together a campaign theme song.
Gesehen von 19 Usern
4x16 – Sweet Sixteen
Leslie's attempts to balance her campaign with her job results in major blunders on both fronts, Chris becomes attached to Andy's dog Champion, and April gets fed up with Tom and Ann coming to her for relationship advice.
Gesehen von 19 Usern
4x17 – Eine Granate aus Washington
Leslie and Ben have their work cut out for them when Bobby Newport hires a Washington professional as his campaign manager, while Ron gets the department to tackle a project in Leslie's absence to get Chris off his back.
Gesehen von 19 Usern
4x18 – Lucky Leslie
Leslie's campaign could be in big trouble when she records a TV interview after a couple of drinks. Meanwhile, April tries to set Chris up with Andy's women's studies professor, but things go unexpectedly.
Gesehen von 19 Usern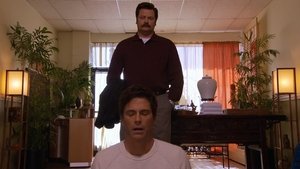 4x19 – Die Hundemörderin
Leslie could pay a steep political price for saving the Parks Department budget from getting cut, and Chris considers Ron for a promotion--which could actually be short-lived.
Gesehen von 19 Usern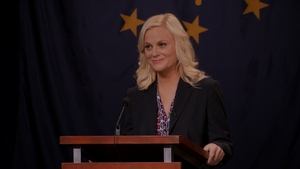 4x20 – Das große Fernsehduell
The candidates debate on television; Chris, Anne, and Tom act as Leslie's "spin team" for the media. Meanwhile, Ron, April, Donna, and Andy throw a party for Leslie's campaign supporters, but experience a few set backs in the process.
Gesehen von 19 Usern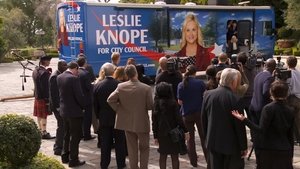 4x21 – Die Bustour
Leslie's campaign momentum is halted when Bobby Newport's dad dies a couple of days before the election, and Andy tries to figure out who tried to throw a pie at Leslie on the campaign trail.
Gesehen von 19 Usern
4x22 – Der Tag der Wahl
It's election day for Leslie, and Ben is contemplating an offer to help work on a campaign in Washington. Meanwhile, Andy tries to help April rescue the files she deleted from the Parks Department computers.
Gesehen von 19 Usern
Quelle:
themoviedb.org