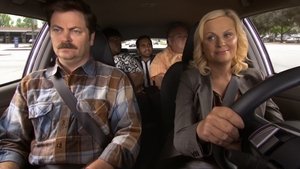 3x1 – Gib alles oder gib auf!
Leslie encourages Ann to go on a date with Chris so that she can ask for money for Leslie's department, while Ron, Andy, and Tom put together a two-team youth basketball league.
Gesehen von 21 Usern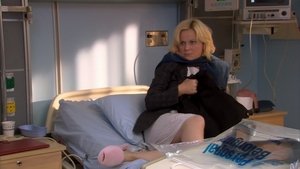 3x2 – Grippewelle in Pawnee
Leslie gets the flu right before an important fund-raising pitch for the Harvest Festival, Chris tries frantically to avoid catching the bug, and Ron hires Andy to replace April while she is out.
Gesehen von 21 Usern
3x3 – Die Zeitkapsel
A crackpot handcuffs himself to a pipe in Leslie's office and demands that "Twilight" be placed in the Pawnee Time Capsule, and Chris tries to help Andy woo April in spite of Ann's reservations.
Gesehen von 21 Usern
3x4 – Ron und Tammy II
After Ron breaks up with Tom's ex-wife, he decides to get back together with his Tammy, much to everyone's horror. Meanwhile, Leslie and Ben try to get the local police to donate their services to the upcoming Harvest Festival.
Gesehen von 21 Usern
3x5 – Blitzkrieg mit den Medien
Leslie hits the Pawnee media circuit to promote the Harvest Festival, but Ben freaks out on air when his past is exposed. Meanwhile, April threatens Andy that she'll leave for Indianapolis unless he does her chores.
Gesehen von 21 Usern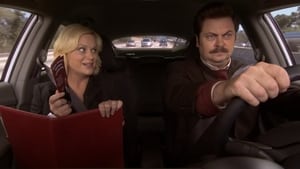 3x6 – Indianapolis
Leslie and Ron go to Indianapolis to receive a commendation from the state. While there, Ron finds out his favorite steak house is closed and Leslie thinks Chris is cheating on Ann. Meanwhile, Tom throws a party for a fragrance designer.
Gesehen von 21 Usern
3x7 – Das Erntedankfest
On the day before the Harvest Festival, a local Native American leader places a "curse" on the event because Leslie refuses to give in to his demands.
Gesehen von 21 Usern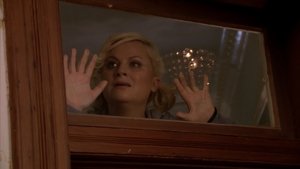 3x8 – Camping
Leslie sets up a camping trip to brainstorm for new ideas, but she's the one who surprisingly can't come up with anything. Meanwhile, Chris returns to Pawnee as temporary city manager, causing further confusion for Ann.
Gesehen von 21 Usern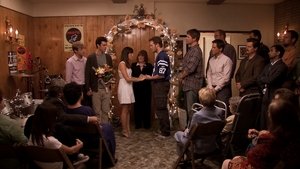 3x9 – Die verrückte Party von Andy und April
Andy and April's party turns into a surprise wedding, but Leslie does not approve. Meanwhile, Ben debates whether to stay in Pawnee, and Donna gives Ann advice at a singles mixer.
Gesehen von 21 Usern
3x10 – Seelenverwandte
Leslie is matched up with Tom on an Internet dating website, while Chris and Ron compete in a hamburger cook-off.
Gesehen von 21 Usern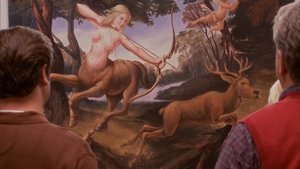 3x11 – Jerrys Ölgemälde
Chris deals with community uproar over Jerry's new painting, which features a nude Leslie, and Ben tries to help teach Andy and April responsibility after he moves in with them.
Gesehen von 21 Usern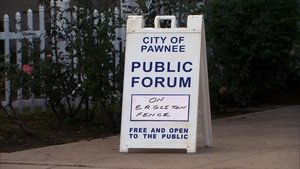 3x12 – Eagleton
Leslie is forced to deal with a former beloved colleague-turned bitter enemy when a neighboring town separates a shared park with a fence. Meanwhile, Ron fears the worst when Leslie finds out about his birthday.
Gesehen von 21 Usern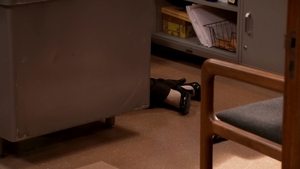 3x13 – Der Kampf
While Tom invites everyone to the Snakehole as he debuts a new drink, Leslie encourages Ann to apply for a job with the city. However, at the nightclub, Leslie and Ann get into a fight over their dating habits.
Gesehen von 21 Usern
3x14 – Ein Mal Indianapolis und zurück
The romantic tension between Leslie and Ben reaches dangerous levels when they take a work-related road trip to Indianapolis, Tom's "game show" creates tension between Andy and April, and Ron teaches government to a nine year old.
Gesehen von 21 Usern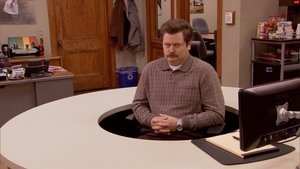 3x15 – Die Seifenblase
Leslie's mom makes a pass at Ben, not knowing that he and Leslie are dating. Meanwhile, Chris makes radical changes in the office, and nobody is happy with them.
Gesehen von 21 Usern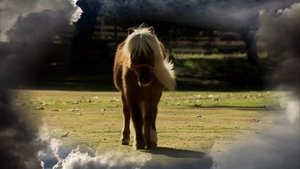 3x16 – Abschied von Li'l Sebastian
While the department sets up a memorial service for Li'l Sebastian, Ron finds out about Leslie and Ben, Tom considers taking a job in the private sector, and Chris deals with his own mortality after he discovers that he has tendinitis.
Gesehen von 21 Usern
Quelle:
themoviedb.org