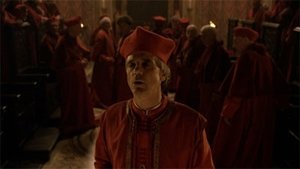 1x1 – The Poisoned Chalice
Extremely ruthless and ambitious cardinal Rodrigo Borgia uses bribery to take advantage of the death of the current Pope and rise to the Papacy.
Gesehen von 5 Usern
1x2 – The Assassin
Micheletto, Orsini's assassin is recruited by Cesare to defect into the service of Della Rovere who is trying to prove Rodrigo has taken on a mistress.
Gesehen von 5 Usern
1x3 – The Moor
Sultan Cem of the Ottoman Empire arrives at Rome. Cesare declines his brothers request of using Michelotto. The Pope tries to decide who is to marry his daughter.
Gesehen von 5 Usern
1x4 – Lucrezia's Wedding
Rodrigo's children insist that their mother be invited to Lucrezia's arranged political marriage to a Sforza, but the Pope resists.
Gesehen von 5 Usern
1x5 – The Borgias in Love
Cesare Borgia takes the beautiful Ursula Bornadeo as his mistress and vows to revenge himself on her husband who has insulted his mother.
Gesehen von 4 Usern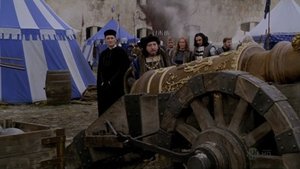 1x6 – The French King
In order to ensure a lasting alliance with Naples, the Pope betroths his 13 year old son to his bastard daughter while Della Rovere conspires in France.
Gesehen von 4 Usern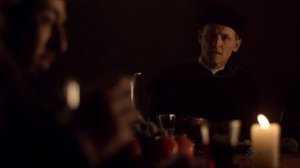 1x7 – Death, on a Pale Horse
Della Rovere convinces the French king to invade Milan and is aghast at the slaughter while Cesare discovers the abbey where Ursula has retreated after her husband's death.
Gesehen von 4 Usern
1x8 – The Art of War
Paolo helps Lucrezia and Guilia escape Sforza, but they are captured by advancing French forces as the Pope's cardinals flee Rome before King Charles' military juggernaut.
Gesehen von 4 Usern
1x9 – Nessuno (Nobody)
The Pope disarms King Charles by promising his support for his Neapolitan claims, and wishes to annul Lucrezia's marriage on grounds of her husband's impotency.
Gesehen von 4 Usern