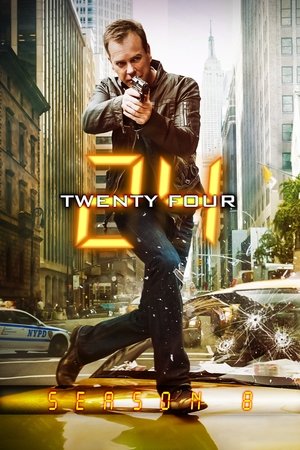 Trailer
8x1 – 16:00 – 17:00 Uhr
A plot to assassinate the President of the Islamic Republic at the UN building comes to Jack Bauer's attention.
Gesehen von 28 Usern
8x2 – 17:00 – 18:00 Uhr
CTU detains a reporter it suspects of helping assassins, while Jack and Chloe start their own investigation.
Gesehen von 28 Usern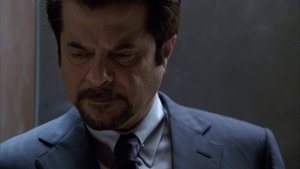 8x3 – 18:00 – 19:00 Uhr
Jack and Chloe race against time to try to thwart a well-planned assassination of the President of the Islamic Republic.
Gesehen von 28 Usern
8x4 – 19:00 – 20:00 Uhr
CTU wants ex-FBI agent, Renee Walker, to infiltrate a Russian gang which is selling weapons-grade enriched uranium to the assassination plotters.
Gesehen von 28 Usern
8x5 – 20:00 – 21:00 Uhr
The Russians mistrust Renee, U.S.-Kamistan negotiations hit a snag, and the past of CTU analyst Dana Walsh becomes her nightmare.
Gesehen von 28 Usern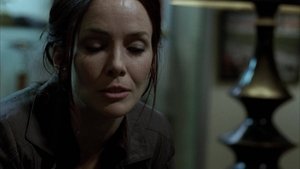 8x6 – 21:00 – 22:00 Uhr
Jack is set up, Renee makes a sacrifice, and Dana sends her ex into a police warehouse. Meanwhile, an arms trader deals with his sons, and the President buys time.
Gesehen von 28 Usern
8x7 – 22:00 – 23:00 Uhr
President Hassan's actions become paranoid and Dana's ex faces capture, while Renee and Jack kick open a hornet's nest among New York's Russian underworld.
Gesehen von 28 Usern
8x8 – 23:00 – 00:00 Uhr
While nuclear materials are en route to Kamistanis attempting a coup, Kayla confronts her father, Dana makes a decision, and Jack endures torture.
Gesehen von 28 Usern
8x9 – 00:00 – 01:00 Uhr
The White House wants a fall guy, Jack tries to protect that person, Dana goes after her ex, Cole follows her, and CTU gets help from an unlikely source.
Gesehen von 28 Usern
8x10 – 01:00 – 02:00 Uhr
President Taylor asks for President Hassan's help, Kayla goes missing, a New Jersey swamp claims two bodies, and Jack sets up a ruse to flush out Kamistani rebels.
Gesehen von 28 Usern
8x11 – 02:00 – 03:00 Uhr
A mother wants to save her son, an estranged couple reconnects to look for their daughter, and Jack races against the clock to dissuade a suicide bomber.
Gesehen von 28 Usern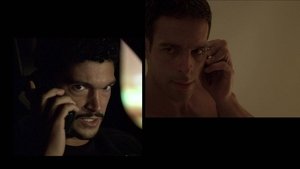 8x12 – 03:00 – 04:00 Uhr
Nuclear fuel rods await transport into Manhattan, Jack pursues a lead to a hotel, Kayla is in danger, and a Southern probation officer wants information from Dana.
Gesehen von 28 Usern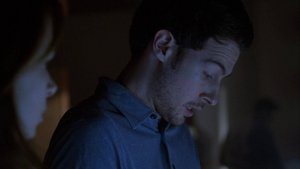 8x13 – 04:00 – 05:00 Uhr
Chloe goes up against NSA testosterone, Jack and Cole are in a firefight as the nuclear fuel rods are en route to Manhattan, and an evacuation from the UN is imminent.
Gesehen von 28 Usern
8x14 – 05:00 – 06:00 Uhr
Kamistani rebels give President Taylor an hour to turn over Hassan, sedition strikes Taylor's administration, CTU harbors a traitor, and Jack walks into an ambush.
Gesehen von 28 Usern
8x15 – 06:00 – 07:00 Uhr
As dawn breaks over New York, President Taylor endures a game-changing setback as the threat of mass destruction looms. Meanwhile, President Hassan makes a shocking decision that surprises his loved ones. But before long, trusted confidantes will become enemies of the state, and it's only the beginning of the betrayals that are to come as the race against time ticks on.
Gesehen von 28 Usern
8x16 – 07:00 – 08:00 Uhr
A traitor makes a deal for immunity, while Jack and Renee race uptown to rescue a hostage.
Gesehen von 28 Usern
8x17 – 08:00 – 09:00 Uhr
President Taylor requests a woman's help and brings in a disgraced ex-President who may have leverage with the Russians, while Jack and Renee take their leave of CTU, and Chloe gets a promotion.
Gesehen von 28 Usern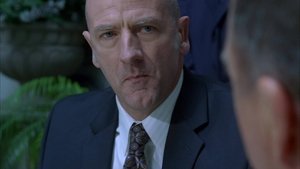 8x18 – 09:00 – 10:00 Uhr
President Taylor's envoy to the Russians persuades them to return to the peace table, but at what cost? Jack goes to CTU to interrogate a nearly-forgotten traitor, and the President decides to talk to Jack there.
Gesehen von 28 Usern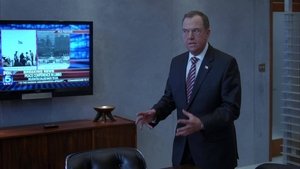 8x19 – 10:00 – 11:00 Uhr
President Taylor faces impossible choices, and, much to the dismay of CTU, she enlists a private security firm to complete a sensitive task led by Mark Bledsoe. Meanwhile, Jack calls in a favor to his old friend Rick Vickers before embarking on a crucial mission of his own.
Gesehen von 28 Usern
8x20 – 11:00 – 12:00 Uhr
While the media interview the peace delegates, Jack and Cole have gone rogue to rescue a traitor being tortured by off-the-grid operatives; Logan gets President Taylor to approve putting his aide in charge of the manhunt.
Gesehen von 28 Usern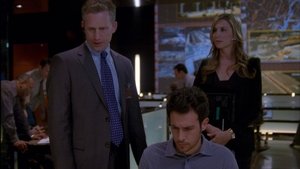 8x21 – 12:00 – 13:00 Uhr
While delegates review the peace agreement, Jack searches for evidence of Russian involvement in the day's tragedies, covered up at the highest levels. Ex-President Logan is desperate to neutralize Jack.
Gesehen von 28 Usern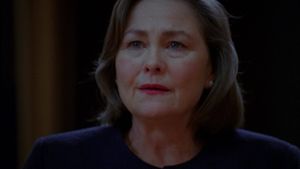 8x22 – 13:00 – 14:00 Uhr
Jack's rogue operation includes kidnapping a high-profile target. Pools of blood, a knife wound, and Chloe's mistrust of her new supervisor add texture, while President Taylor feels the loneliness of power.
Gesehen von 28 Usern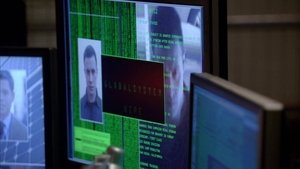 8x23 – 14:00 – 15:00 Uhr
The Russian Federation President arrives to sign the accord, Jack wants justice, and Logan stays in pursuit. Meanwhile, Dalia has a realization, President Taylor rattles her sabers, and Chloe tests her mettle.
Gesehen von 28 Usern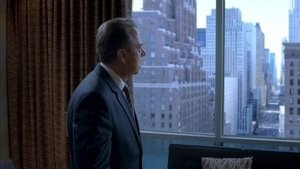 8x24 – 15:00 – 16:00 Uhr
Heads of state gather at the UN to sign the accord, three at CTU make a final effort to expose a conspiracy, Logan and Pillar tie up loose ends, and justice may elude Jack.
Gesehen von 28 Usern
Quelle:
themoviedb.org