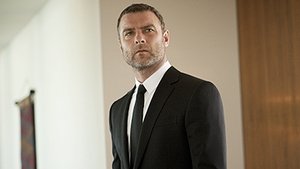 1x1 – The Bag or the Bat
Raymond's day begins with a call from a guy who just woke up in bed with a corpse. Then he pays a visit to an old contact after a client requests him to spy on that contact. Meanwhile, he learns his father just got out of prison.
Gesehen von 19 Usern
1x2 – A Mouth Is a Mouth
Character Ray is introduce along with his two brothers, Terry, who owns a gym that trains boxers and Bunchy, who is a recovering alcoholic. He also finds out that he has a half brother, Marvin, from his father's, Mickey, affair with a woman, Claudette, while he was married to their mother and prior to going to jail. The brothers reveal to Ray about the brother and introduce him to Ray. They were keeping the secret for 10 years. You learn that the boys along with a sister, Bridget, who committed suicide, were molested as kids by a Catholic priest, who is killed in the ...
Gesehen von 19 Usern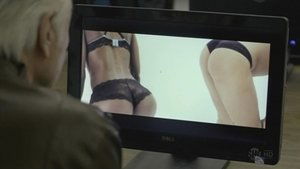 1x3 – Twerk
Abby, furious with Ray's silence and his suspected infidelity, donates some of Ray's suits to a thrift shop. Bridget befriends Marvin, a neighbor kid about to be adopted by a rap star; Ray is making the arrangements. Ray also sets in motion a plan to get Mickey back in prison. Ray takes Bunchy to receive his million-dollar settlement for being abused by a priest; under Mickey's influence, Bunchy refuses to make Ray his guardian. Ray sends a limo to bring Abby to Ezra's gala party he unveils plans to build a hospital wing in honor of his dead wife. Is domestic peace at...
Gesehen von 19 Usern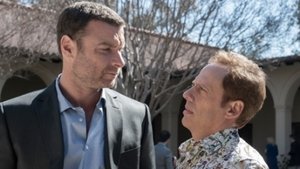 1x4 – Black Cadillac
Mickey heads for Palm Springs with Bunchy and Daryll in tow to get what's his. Ray puts a tail on him. Abby insists that Ray go with Bridget, Conor, and her to the open house of an upscale private school. At the open house, Ray's work distracts him, Stu Feldman's son teases Conor, Ray's not entirely welcome there, and father and son end up in altercations. Pie helps Terry prepare for a date. Meanwhile, in Boston, Ray's plan to send Mickey back to prison is close to completion. Agent Miller shows a bit more of his hand.
Gesehen von 19 Usern
1x5 – The Golem
Ray has his hands full: Ashley handcuffs herself to a bar in Ray's bathtub, insisting he have sex with her; Abby is set on inspecting the very townhouse; Ray returns to Compton for adoption papers, stepping into a crime scene; he facilitates a divorce settlement; Mickey drops in on Ezra, and, to Ray's dismay, Ezra has no memory of what either said; Ray breaks into Agent Miller's place and finds his, Ezra, and Lee's pictures on a wall of suspects. Outside Ray's ken, Bunchy buys a bicycle, then a house; Conor drinks and Bridget necks with Marvin; and, Terry wonders what...
Gesehen von 19 Usern
1x6 – Housewarming
Bunchy gets keys to his new home - which after brief inspection requires some DIY. Mickey, despite recent feelings with Ray, decides to call to Abby for help in organising Bunchys' new house. Meanwhile word has spread about a housewarming party for Bunchy - which gives Bridget, Conor and Marvin Gaye Washington something to get excited about. Trying to balance the freewill of his children as well as Abby's questioning regarding his 'work life' - Ray attempts to console Ezra in preparation for surgery, and whilst trying to remove Agent Millers interest in the Donovans, ...
Gesehen von 19 Usern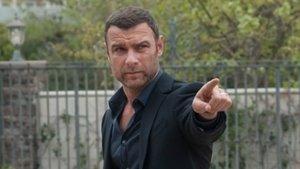 1x7 – New Birthday
Ray heads for Boston to track down Sully with a very generous offer. Tracking Sully proves to be more difficult than expected. Rays past re-emerges as Agent Miller moves forward with his investigation into the murder for which Mickey was framed. For this Miller requests a witness testimony from Sean Walker - though Mickey has other things on his mind when he meets with Walker. As the investigation moves on, Frank receives some interesting videos that will cause problems for Agent Miller. Tension between Ray and his family builds as Marvin brings up Rays knowledge of ...
Gesehen von 19 Usern
1x8 – Bridget
Sully prepares for his travels to LA. Bridget gets a belly button piercing without consent and further disobeys her parents when she runs off to Marvins. Abby attempts to locate her before Ray finds out. Ray and Avi harass the housing agent that exploited Bunchy and over-charged him for his house. Meanwhile Mickey meets a fellow writer at a Spa, and things get a little bit awkward. Bunchy, Terry and Ray get together to celebrate Bridgets birthday. Abby becomes more and more inquisitive about Rays mysterious life. Bunchy catches a glimpse of the priest from his ...
Gesehen von 19 Usern
1x9 – Road Trip
Avi brings Sully back from LA. However Sully is not traveling alone, he brings his better half with him. Avi's journey becomes ever more troublesome, as the Sullivan's and their dog cause considerable delay. Avi decides to rest at a motel to alleviate some tension. Mrs Sullivan makes a very serious mistake, a mistake which Avi has to clean up. Conor asks Ray to go to an award ceremony with Tommy Wheeler, and arrangement that seems simple upon request. Things get complicated as more photos of Wheelers indiscretions are threatened to be exposed by Marty Grossman at the ...
Gesehen von 19 Usern
1x10 – Fite Nite
Ray and the family go to Fite Nite at the Donovan Fite Club. Meanwhile, Ray's plan with Sully is put in to action. Mickey has a rendezvous with an unlikely lady. Bunchy encounters someone from his past, sending him into a tailspin.
Gesehen von 19 Usern
1x11 – Bucky Fuckn' Dent
Bunchy has a violent encounter with someone from his past. Ray is called to the Donovan Fite Club to handle a situation that has escalated in to a crisis. Ray meets with Ezra who pressures him about Sully, Mickey and the FBI. The police question Mickey about a recent murder. Ray sends Avi to protect Abby and the kids from Sully.
Gesehen von 19 Usern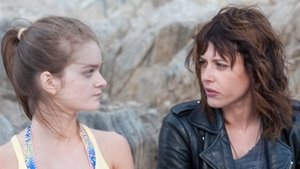 1x12 – Same Exactly
Ray and Avi find Eddie on the run with Sully's money. Mickey gets kicked out of Bunchy's apartment. Later, Ray puts the word out that America's Most Wanted has been spotted in Santa Monica. Abby and the kids hide out at a swank Malibu resort. Ezra proposes to Deb.
Gesehen von 19 Usern