1x1 – Chapter One
Jane finds her life turned upside down when she is artificially inseminated by accident.
Gesehen von 10 Usern
1x2 – Chapter Two
Jane's mother pressures her to sue the doctor responsible for the accidental insemination.
Gesehen von 8 Usern
1x3 – Chapter Three
Jane contemplates a life-changing decision and questions Petra's ability to be a mother.
Gesehen von 8 Usern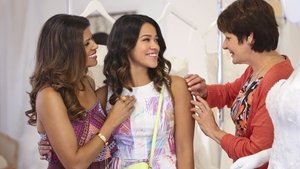 1x4 – Chapter Four
Jane experiences guilt concerning her feelings for Rafael, and she admits this to Michael. Meanwhile, an unwelcome visitor from Petra and Rafael's past surfaces; and Rogelio asks Xo to allow him to be involved in Jane's wedding.
Gesehen von 8 Usern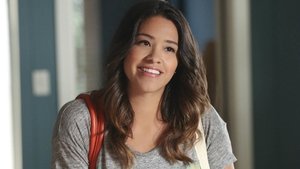 1x5 – Chapter Five
Jane moves in with Michael after she gets mad at Xo, but then she reconsiders her hasty actions. Meanwhile, Rogelio grows anxious when Jane plans to meet with him; and Rafael and Petra continue to have marital problems.
Gesehen von 8 Usern
1x6 – Chapter Six
Jane and Rogelio begin to grow closer until she meets his mean twin teenage stepdaughters, who are determined to make her life miserable. Rogelio insists Xo uses his band for her big performance at the Mirabella Hotel, but the band is not what she was expecting. Elsewhere, Rafael finds himself arrested after Petra files a complaint against him. Meanwhile, Jane is conflicted about the direction of her relationship with Michael and what will be the best choice for her.
Gesehen von 8 Usern
1x7 – Chapter Seven
Jane decides the best thing for her is to stay away from Rafael, but when her friends insist on taking her to the hot new club that he owns, she finds it hard to avoid him. Elsewhere, Xo and Rogelio each have dinner plans, so Rogelio suggests they have a double date, but the evening doesn't work out as planned. Meanwhile, Petra is once again scheming to make Rafael's life more difficult.
Gesehen von 8 Usern
1x8 – Chapter Eight
Jane and Rafael both reveal shocking secrets to each other. Xo is excited when a music producer, Elliot, contacts her to record a demo, but little does she know that Rogelio had a hand in making it happen. Meanwhile, Michael is close to a big break in his case, and Petra finds new ways to make Rafael's life difficult.
Gesehen von 8 Usern
1x9 – Chapter Nine
Petra tries to get custody of the baby, all the while Micheal tries to find proof Rafeal may be Sin Rosto. Xiomara gets a record offer. Petra's identity is almost revealed.
Gesehen von 7 Usern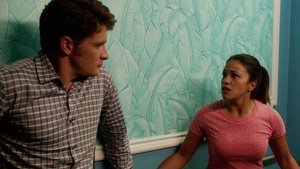 1x10 – Chapter Ten
A hurricane forces Jane to stay at the Marbella; Rogelio rushes to the hospital to comfort Xo; after getting his position back, Rafael is faced with a tough decision regarding layoffs.
Gesehen von 7 Usern
1x11 – Chapter Eleven
When the nuns surprise Jane by offering her a permanent teaching position, she's excited, but things become complicated when Rogelio offers Jane a writing internship at his telenovela. Alba encourages Xo to keep the promise she made to God about Rogelio. Meanwhile, Michael is convinced of Rafael's involvement with the mysterious Sin Rostro and disobeys his boss' direct order to leave Rafael alone.
Gesehen von 7 Usern
1x12 – Chapter Twelve
Jane gets a big break in her career, but it all seems too good to be true, especially when it involves Rogelio. Rafael is stressed about Sin Rostro's connection to the hotel and begins to fear for his family's safety. Meanwhile, Petra's past is quickly catching up with her and she is disheartened when she learns the truth about someone very close to her.
Gesehen von 7 Usern
1x13 – Chapter Thirteen
A medical issue may cause Jane to miss her graduation; Michael thinks he has identified Sin Rostro.
Gesehen von 7 Usern
1x14 – Chapter Fourteen
Michael's suspicions cause Jane to question Rafael's actions.
Gesehen von 7 Usern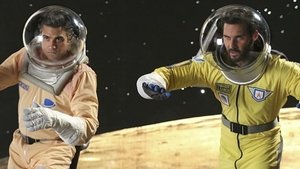 1x15 – Chapter Fifteen
News about their baby's health causes Jane and Rafael to revisit the idea of moving in together.
Gesehen von 7 Usern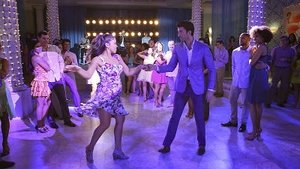 1x16 – Chapter Sixteen
Jane is feeling distant from Rafael so she focuses on her writing instead, but is stuck with a case of writers block. When Jane runs into Michael he mentions a romance writing workshop, and she thinks she has found the solution. Petra has a solution to finding a musical performer for the Mirabella's Calle Ocho celebration, but it forces Rafael to ask Rogelio for help. Rogelio is struggling with his new character as a detective, so he gets the brilliant idea to shadow Michael for real cop experience. Meanwhile, Xo has made a decision about her life with Rogelio which ...
Gesehen von 7 Usern
1x17 – Chapter Seventeen
Jane worries if she is cut out to be a mother. Petra makes a startling discovery about Aaron Zazo. Xo pressures Rogelio to open up about his true feelings. Xo and Alma continue to fight over Xo moving out.
Gesehen von 7 Usern
1x18 – Chapter Eighteen
Jane (Gina Rodriguez) unintentionally ruins Rafael's (Justin Baldoni) chances of getting the hotel's liquor license back, but her attempt to help fix it means missing the Villanueva's Easter festivities. Rafael gets information about his birth mother from the private detective he has hired, but doesn't like what he hears. Rogelio's (Jaime Camil) mother, Liliana (Rita Moreno), comes for a visit but she and Xo (Andrea Navedo) do not have the best history. Alba (Ivonne Coll) takes a big step in the romance arena, but is shocked when she learns what Edward (guest star ...
Gesehen von 7 Usern
1x19 – Chapter Nineteen
Jane and Rafeal go to couples therapy in attempt to fix their broken relationship meanwhile, Xo feels guilty about kissing Marco the other night, Petra is kidnapped by Roman, and Michael learns a secret about Nadine. Petra's mother returns.
Gesehen von 7 Usern
1x20 – Chapter Twenty
Jane needs Michael's help to prove that Petra is telling a lie. Xo tried to patch things up with Rogelio, and Alba starts remembering what happened when she fell down the stairs.
Gesehen von 7 Usern
1x21 – Chapter Twenty-One
Jane is nervous to attend her five year high school reunion because she feels her life is not what she expected it to be. Rafael confides in Petra about Jane's custody request, making Petra think she can fix the problem and become the hero. Xo is confused about Rogelio's reaction during their show rehearsal until she learns the real reason behind it. Meanwhile, Jane agrees to attend Michael's commendation ceremony, but she has a few ground rules.
Gesehen von 7 Usern
1x22 – Chapter Twenty-Two
Jane goes into labor, causing conflict between Rafeal and Michael. Meanwhile, Xo and Rogelio try to make it home on time to see the baby. Petra makes a discovery of her own.
Gesehen von 7 Usern