1x1 – Pilot
Expanding on the hit feature film "Friday Night Lights," this poignant series centers on the small rural town of Dillon, Texas, where the coveted state football championship rings are held in the highest regard. Dillon's promising high school team, its star quarterback, and newly appointed head coach Eric Taylor feel the mounting pressure of the town's pride and honor riding on their shoulders as a new football season kicks off.
Gesehen von 4 Usern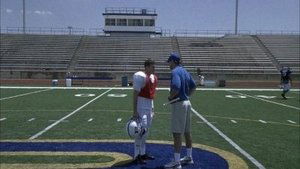 1x2 – Eyes Wide Open
Coach Taylor receives news that his starting quarterback will regain the use of his hands and arms, but he's paralyzed from the waist down. His wife, who needs something to do other than sit on committees or sit in book clubs, searches for a job. The town, itself, deals with the heartache, some already trying to throw in the towel on the young season.
Gesehen von 4 Usern
1x3 – Wind Sprints
The situation in town begins to get ugly as Coach Taylor and his family is forced to endure heat from a difficult loss against the San Marco HS Rattlers. Tim and Tyra break up after he confronts her about Smash, and Lyla, after having an argument with Jason, vents her anger onto Tim.
Gesehen von 4 Usern
1x4 – Who's Your Daddy
Coach Taylor deals with outside influences on who to start at quarterback, with the biggest game of the year coming up against their rivals, who have taken it upon themselves to raise the bar by trashing the Panthers' locker room. His wife has no picnic, either, as she is given two days to plan a team tradition barbecue and the visiting list keeps getting bigger. Jason is moved to a rehab unit, still not accepting his situation, as his replacement and Matt, deals with competition when a new quarterback is brought in from Louisiana as a refugee from Hurricane Katrina.
Gesehen von 4 Usern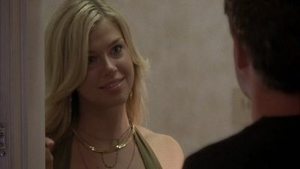 1x5 – Git'er Done
While only two days away from their next game, Coach Taylor still doesn't know who to start at quarterback, and Jason still doesn't know that his best friend is spending a lot of time with his girlfriend.
Gesehen von 4 Usern
1x6 – El Accidente
Coach Taylor questions his principles regarding Voodoo's eligibility and is confronted with another problem when his #1 defensive player is arrested for assaulting a fellow student. Tim and Lila break Jason out of the hospital for the afternoon.
Gesehen von 4 Usern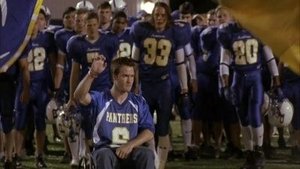 1x7 – Homecoming
Coach Taylor asks Jason to attend the upcoming Homecoming game, who begins to suspect there's something going on between Tim and Lila. Smash feels the pressure of college scouts, even though he's still a junior. Tyra and Billy plan the ultimate party for after the game.
Gesehen von 4 Usern
1x8 – Crossing the Line
While being a little romantic with her, Jason confronts Lila as to what's going on between her and Tim. His roommate tries to advise him on how to handle his situation, too, and the moment bonds the two of them. Tami asks her husband, Coach Taylor, to try and curtail his athletes behaviors after talking to a female student and her troubles surrounding her boyfriend, which gives her the impression that the female students are just meat for the football players; one of which, who happens to be the first string quarterback, is trying to arrange a date with their daughter...
Gesehen von 4 Usern
1x9 – Full Hearts
With a very intimidating opponent on the horizon, Coach Taylor deals with his former starting quarterback and his unfaithful girlfriend and his new starting quarterback dating his own daughter. Lila and Tim face repercussions of their own actions, and Smash deals with having to go back to his old hometown for the big game and dealing with old feelings regarding his father, all the while facing the issues surrounding his secret steroid use, especially when his sister begins to notice the changes in him.
Gesehen von 4 Usern
1x10 – It's Different for Girls
While everyone is focused on the cheerleaders, who have an upcoming competition, they focus on giving Lila a hard time. Smash begins to show signs of steroid abuse, and Coach Taylor finds another way to occupy his starting quarterback in an effort to squash Matt's efforts with the coach's daughter.
Gesehen von 4 Usern
1x11 – Nevermind
The Panthers are preparing yet again for another game they can't afford to lose. Jason (Scott Porter) still finds it difficult to adjust to life at home, and the feelings he still has for Lyla (Minka Kelly) don't make it any easier. Meanwhile, at what couldn't seem like a better time, Matt's (Zach Gilford) dad comes home from Iraq, but the homecoming is not what Matt expected. To make situations even more complicated, UT has taken an interest in Coach Taylor, whose popularity continues to grow, and Smash becomes more and more dependent on unnatural substances to keep ...
Gesehen von 4 Usern
1x12 – What to Do While You're Waiting
Matt's dad decides to stay home instead of returning to Iraq, while Jason's parents level a lawsuit against the coach for negligence. Smash tries to get closer to a girl, but he keeps getting in the way, himself. The whole town awaits another game involving two other schools, with the results determining the Panthers' post-season hopes.
Gesehen von 4 Usern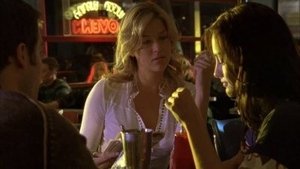 1x13 – Little Girl I Wanna Marry You
When Smash's mother finds his needle, she puts the coach in an uncomfortable position and Tammy gets a new job offer, which makes the coach even more uncomfortable. Matts father gets recalled to duty and Jason ponders his decision about his relationship with Lila and Tyra tries to help her mom get over her last woman-beating boyfriend.
Gesehen von 4 Usern
1x14 – Upping the Ante
Coach Taylor continues to ride Smash while the team gets ready for their upcoming playoff game. Tim goes in search of his father and Jason stands up to Buddy Garrity, which sets him apart from Lyla.
Gesehen von 4 Usern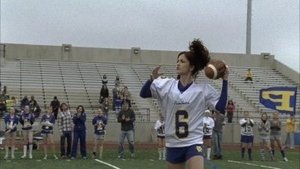 1x15 – Blinders
When an assistant coach is quoted in the media with racial intentions, he draws a line between the team, right at playoff time. Julie and Tyra are forced to join the powderpuff game as a result for skipping class, and Julie's dad is a bit elated when she's picked for quarterback by Matt. Tyra, meanwhile, has a hard time dealing with her mother's growing relationship with Buddy Garrity, and starts taking it out on his daughter, Lila. Jason gets an invite to join the local rugby team.
Gesehen von 4 Usern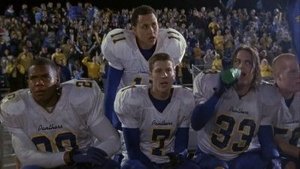 1x16 – Black Eyes and Broken Hearts
Julie is confronted by her parents regarding her growing relationship with Tyra. Matt tries his hardest to get back in Julie's good graces. Meanwhile, the post-season is in jeopardy as Coach Taylor remains divided over firing his offensive coordinator or standing by his friend, which is the key to one quarter of the team taking a stand by sitting out of the next game.
Gesehen von 4 Usern
1x17 – I Think We Should Have Sex
Mrs. Taylor confronts Julie after seeing Matt buying condoms; Coach Taylor accuses Tim's father of stealing a camera from his office; Buddy Garrity fires Tyra's mother from the dealership.
Gesehen von 4 Usern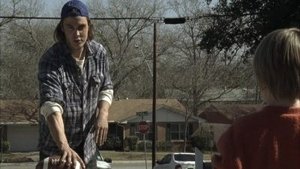 1x18 – Extended Families
When his wife throws him out of the house, Buddy Garrity turns to Coach Taylor and Lila turns to Jason. Julie turns to her mother when an accident happens involving Tyra's mother, even though she knows she's not supposed to be hanging out with Tyra. And Waverly's father turns to Smash when he fears that she has taken a personal change without consulting her father.
Gesehen von 4 Usern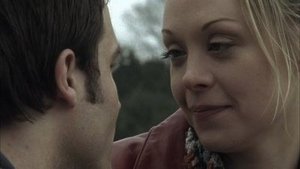 1x19 – Ch-Ch-Ch-Ch-Changes
With TMU trying to recruit Coach Taylor, Julie insists that she will not be moved away from Matt and Dillon. The quad rugby recruiters in Austin deliver some bad news to Jason. Riggins becomes friends with a single mother and her son.
Gesehen von 4 Usern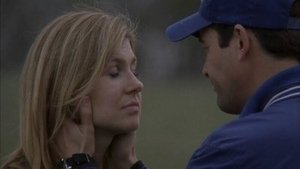 1x20 – Mud Bowl
A chemical spill forces Coach Taylor and the Panthers to seek another facility in which to play the crucial State semifinal game.
Gesehen von 4 Usern
1x21 – Best Laid Plans
Coach Taylor makes a final decision about whether to take the job at Texas Methodist University, while Tyra's secret is revealed.
Gesehen von 4 Usern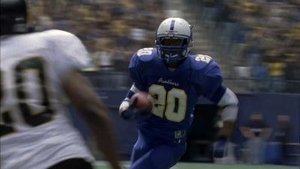 1x22 – State
The Panthers gear up for the state championship, as the rumor about Coach Taylor spreads. Meanwhile, Tami receives some news.
Gesehen von 4 Usern
Quelle:
themoviedb.com