1x1 – When You're Lost in the Darkness
Twenty years after a fungal outbreak ravages the planet, survivors Joel and Tess are tasked with a mission that could change everything.
Gesehen von 27 Usern
1x2 – Infected
After escaping the QZ, Joel and Tess clash over Ellie's fate while navigating the ruins of a long-abandoned Boston.
Gesehen von 26 Usern
1x3 – Long, Long Time
When a unknown person approaches his compound, survivalist Bill forges an unlikely connection. Later, Joel and Ellie seek Bill's guidance.
Gesehen von 25 Usern
1x4 – Please Hold to My Hand
After abandoning their truck in Kansas City, Joel and Ellie attempt to escape without drawing the attention of a vindictive rebel leader.
Gesehen von 23 Usern
1x5 – Endure and Survive
While attempting to evade the rebels, Joel and Ellie cross paths with the most wanted man in Kansas City. Kathleen continues her hunt.
Gesehen von 22 Usern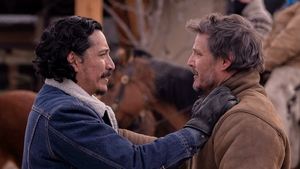 1x6 – Kin
After ignoring the advice of locals, Joel and Ellie descend deeper into dangerous territory in search of the Fireflies - and Tommy.
Gesehen von 21 Usern
1x7 – Left Behind
As Joel fights to survive, Ellie looks back on the night that changed everything.
Gesehen von 21 Usern
1x8 – When We Are in Need
Ellie crosses paths with a vengeful group of survivors - and draws the attention of its leader. A weakened Joel faces a new threat.
Gesehen von 21 Usern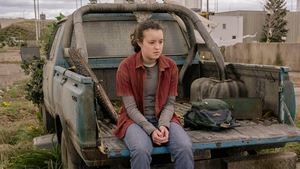 1x9 – Look for the Light
A pregnant Anna places her trust in a lifelong friend. Later, Joel and Ellie near the end of their journey.
Gesehen von 20 Usern
1x10 – Episode #1.10
Know what this is about? Be the first one to add a plot.
Gesehen von 14 Usern
Quelle:
themoviedb.org