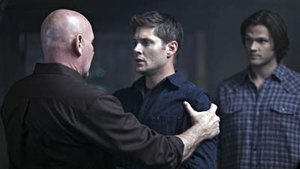 6x1 – Exile on Main St.
One year ago, Dean moved to Lisa's house to live a normal, "apple-pie" life with Lisa and her son Ben, as recommended by Sam, working as a construction worker. One day, Dean finds scratches of Djinn in several places and he chases the supernatural being. When his is attacked by the Djinn, he is saved by Sam that tells him that he was released from hell one year ago and teamed-up with their Grandfather Samuel and three Campbells. Now Dean has to decide whether he wishes to leave Lisa and Ben to hunt demons again or stay with his regular life.
Gesehen von 75 Usern
6x2 – Two and a Half Men
When four families are killed and their babies are missing, Sam finds that a security company may be involved in the case and summons Dean to help him to bring the baby of a fifth slaughtered family to Samuel. However they are chased by a powerful shape shifter that wants the baby and they discover that the baby is a new breed.
Gesehen von 75 Usern
6x3 – The Third Man
Sam calls Dean and asks him to head to Easter, Pennsylvania, to investigate the mysterious and gory death of two police officers. They visit the police officer Toby Grey that had witnessed the death of his partner and they learn that the three police officers had killed a teenager and planted a gun to justify their action. Then Toby dies in front of the Winchester brothers. They summon Castiel and they learn that the police officers were killed by Moses' staff. Further, Castiel tells that Heaven is chaotic and several lethal weapons have been stolen. They visit the ...
Gesehen von 75 Usern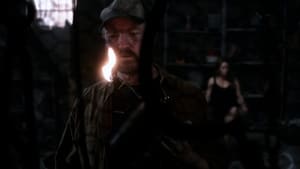 6x4 – Weekend at Bobby's
Bobby summons Crowley and finds that the demon has no intention of returning his soul and has given ten additional years of life for him. Meanwhile, Dean and Sam ask Bobby to advise which demon is killing people in Wisconsin, and after a long research, Bobby informs that is a Lamia. Then Rufus knocks on Bobby's door with the corpse of a demon Okami to bury it. However the demon is still alive and Bobby has to seek it out and vanquish the demon. Dean and Sam travel to Scotland and help Bobby to get his soul back. When Bobby is ready to eat a slice of the peach cobbler ...
Gesehen von 75 Usern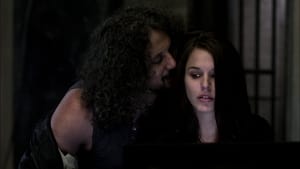 6x5 – Live Free or Twihard
When six teenage girls disappear in seven days in a small town, Dean and Sam investigate the case. They go to the house of the last girl that went missing, Kristen, and they find that the girl is a vampire fan. Sam hacks her notebook and finds that Kristen had a date with a weird guy in the Black Rose bar. The Winchester brothers go to the place and they discover that there are many vampires there. While fighting with a strong vampire, he forces Dean to drink his blood and Dean is turned into a vampire. Samuel tells that the only chance that Dean may have to become ...
Gesehen von 74 Usern
6x6 – You Can't Handle the Truth
After four suspicious suicides, Dean and Sam investigate the cases and they discover that the suicidal victims have heard painful truths before their final act. Their further investigation shows another death that might have been suicide. They visit the victim's sister and they discover that she had invoked Veritas, the Goddess of Truth, who feeds of the victims of the truth. Soon Dean becomes her next victim and he uses his fate to question Sam about what has happened after his return from Hell. But when Veritas captures the Winchester brothers, they hear truths ...
Gesehen von 75 Usern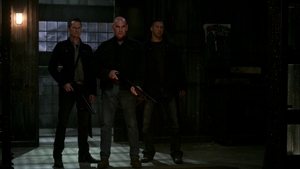 6x7 – Family Matters
Dean becomes suspicious of Samuel's motives, but Sam isn't sold on the idea that their grandfather is doing anything wrong. The brothers go along on a hunt with Samuel and the other Campbells, but things go terribly awry.
Gesehen von 75 Usern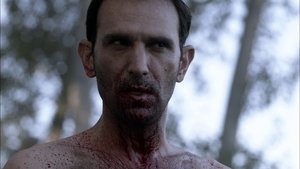 6x8 – All Dogs Go to Heaven
Crowley bosses Dean and Sam and sends them to Buffalo, New York, to capture an Alpha werewolf that is killing people. Crowley would return Sam's soul if they succeed and bring the Alpha to him. Soon they discover that the killer is actually a skinwalker posing as the family dog Lucky that loves his owners Mandy and her son. He kills those that threaten the family to protect them. Dean and Sam catch Lucky and they discover that there are thirty skinwalkers living as family dogs and ready to transform their families into an army of skinwalkers. Now Dean and Sam want to ...
Gesehen von 75 Usern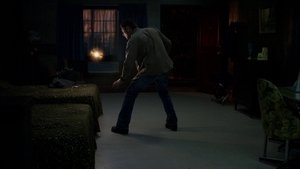 6x9 – Clap Your Hands If You Believe
When a fourth person vanishes in Elwood, Indiana, and the witnesses claim that they have been abducted by aliens, Dean and Sam head to the town to investigate the UFO sightings. They contact the father of the last victim, Mr. Brennan, who is a traditional watchmaker, and the Winchester brothers suspect that the man is hiding something. Dean and Sam interview people on the streets expecting to find a clue. Among the interviewees, they talk to UFO expert Wayne Whittaker Jr. and the apparently crazy Marion, who is an expert in fairies. While investigating the cornfield ...
Gesehen von 74 Usern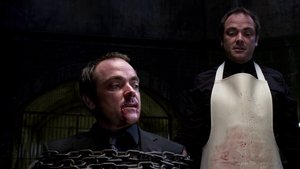 6x10 – Caged Heat
Dean and Sam are captured by Meg who wants to know Crowley's hideout. Sam proposes to show where Crowley is provided she gets his soul back. The Winchester brothers ask the reluctant Samuel who has made a deal with Crowley to have his daughter Mary back but he finally points out the spot. Dean and Sam break into an old prison with Castiel, Meg and two other demons to seek out Crowley, but they are betrayed by Samuel. Castiel escapes, but Sam and Dean are arrested and Meg is tortured by Christian. Will that be the end of the quest of the Winchester brothers for Sam's ...
Gesehen von 74 Usern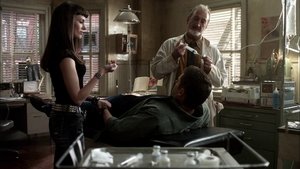 6x11 – Appointment in Samarra
Dean goes to Dr. Robert to have a 3 minutes near-death experience to meet Death. They have a meeting and Death proposes Dean wear his ring for 24 hours; in return, Death would retrieve Sam's soul, return it to Sam's body and put up a wall to isolate his traumatic period in Hell. Dean becomes Death for a day with the guidance of Tessa and soon he learns that the natural order cannot be violated. Meanwhile Sam summons Balthazar to help him find away to keep his soul from being put back, but he must kill Bobby to do it.
Gesehen von 74 Usern
6x12 – Like a Virgin
Dean and Bobby investigate the disappearance of teenage girls when Sam awakes after recovering his mended soul. Bobby still does not trust Sam and Dean and his brother travel to investigate further. They find that the abducted girls are virgins and that dragons are the responsible for the kidnappings. Dean calls Bobby and he tells the name of a specialist that may teach them how to vanquish the dragon. While Sam searches where the dragon might be hidden, Dean visits Dr. Eleanor Visyak that tells him that he needs a blade forged with dragon blood. Dean borrows a piece ...
Gesehen von 74 Usern
6x13 – Unforgiven
Sam receives a text about the disappearance of four young women and together with Dean, they head to Bristol, Rhode Island, to investigate the case. Sam has flashbacks with recollections from the town and he partially remembers that he had been in the spot one year ago to investigate missing men, and he believes that the cases are connected. The mystery increases when Dean discovers that Sam had had love affairs with the missing girls. When Sam meets the widow Brenna Dobbs, whose husband Sheriff Roy Dobbs had also disappeared, he finally recalls Arachne's case and ...
Gesehen von 74 Usern
6x14 – Mannequin 3: The Reckoning
Dean and Sam travel to New Jersey to investigate a mysterious murder cases. However, Ben calls Dean and tells that it is an emergency situation and he heads to Lisa's house, leaving Sam alone. Sam discovers that the victims had played a prank on their colleague Rose and their deaths might have been caused by her revengeful ghost. Meanwhile Dean also learns what the "emergency situation" reported by Ben is about.
Gesehen von 74 Usern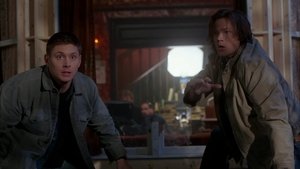 6x15 – The French Mistake
To protect Sam and Dean from a surprise attack from Raphael, Balthazar sends them both into an alternate universe where their lives are a TV show called Supernatural (2005).
Gesehen von 74 Usern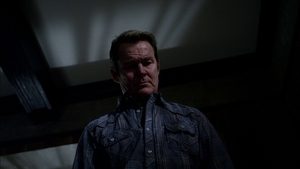 6x16 – And Then There Were None
After a series of brutal murders, Dean, Sam and Bobby travel to investigate and they meet Rufus. They team-up and find that Eve, a.k.a. The Mother of All, is the responsible for the killings. When they find a clue of the location where she might be, they stumble upon Samuel and Gwen who are also chasing Eve. Soon they learn that Eve has created an evil worm that penetrates through the ear and force the victim to kill. Now they do not know who might have been possessed by the creature.
Gesehen von 74 Usern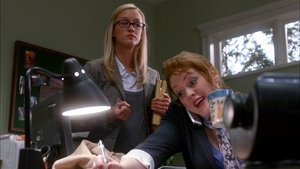 6x17 – My Heart Will Go On
After a series of weird deaths in Chester, Pennsylvania, Dean and Sam discover that Balthazar has changed the history, avoiding the collision of the Titanic with an iceberg. Now Fate is intervening, murdering the descendants of those that should have died. The dilemma for the Winchester brothers is that Ellen and Jo are alive and if Castiel restores the time line, Ellen and Jo will be gone. Further, Castiel advises Dean and Sam that Fate is angry with them and they need to kill her to survive.
Gesehen von 74 Usern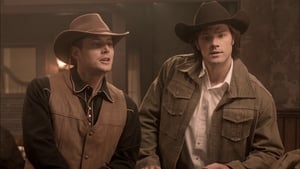 6x18 – Frontierland
Castiel sends Sam and Dean back in time to 1861 to collect the ashes of a phoenix.
Gesehen von 74 Usern
6x19 – Mommy Dearest
Lenore tells to Dean, Sam, Bobby and Castiel that Eve is in a small town in Oregon and they head to hunt her down. Soon they discover that the locals have been transformed in hybrid species of demons and Dean calls them "Jefferson Starships". When they meet the Mother of All, they discover a secret about Crowley.
Gesehen von 74 Usern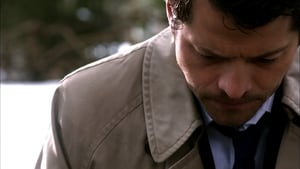 6x20 – The Man Who Would Be King
Castiel tells his story in his own words and confesses to some interesting choices.
Gesehen von 74 Usern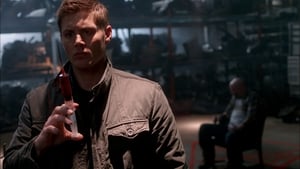 6x21 – Let It Bleed
Bobby tells Dean and Sam that Castiel has stolen the Moishe Campbell Diary, but he has a copy. They read the journal and discover that in 1937, H.P. Lovecraft had opened a gate to Purgatory with five worshipers of the devil. Meanwhile Crowley abducts Lisa and Ben to force Dean and Sam to step back. Sam summons Balthazar for help and the angel is surprised by the revelations of the partnership of Castiel with Crowley. While the boys seek out Lisa and Ben, Bobby investigates what happened on 10 March 1937 and discovers the truth about his friend Ellie. Balthazar brings ...
Gesehen von 74 Usern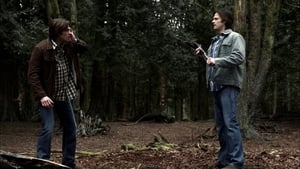 6x22 – The Man Who Knew Too Much
The wall comes down in Sam's head and all hell breaks loose. Dean and Bobby are, for once, at a total loss on how to help him and are forced to stand by and do nothing while Sam breaks. The battle for heaven comes to a head.
Gesehen von 74 Usern
Quelle:
themoviedb.com