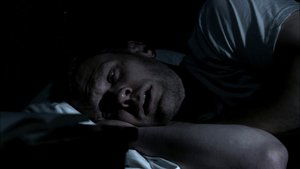 5x1 – Mein Name ist Luzifer
In the aftermath of the Devil rising, Sam and Dean are whisked away and they are given a message from Chuck Shurley that Castiel is dead and that Lucifer walks the Earth. As a result, Sam and Dean turn to Bobby for help to find a mystical weapon, called Michael's Sword. This will enable them to find the Devil before he takes on a new form to bring the slow end of the world. But the Winchester brothers are pitted against the archangel Zachariah who has plans for Dean, as well as more demons. Sam and Dean recognise a demon, Meg, who has returned from Hell.
Gesehen von 80 Usern
5x2 – Der Krieg
Rufus, an old friend of Bobby's calls, panicked about demons attacking a town in Colorado. Sam and Dean arrive to help, but soon discover things aren't exactly as they seem.
Gesehen von 80 Usern
5x3 – Sei du selbst
Not sure he trusts himself, Sam decides to give up hunting and goes off on his own. But that night, a late-night visitor tells Sam that he won't let him off the hook that easily. Dean, intent on stopping the Apocalypse, continues hunting on his own and teams up with Castiel to find the Archangel Raphael since Castiel believes Raphael knows the location of God's vessel on Earth.
Gesehen von 80 Usern
5x4 – Endspiel
Dean awakens five years in the future in an abandoned city and is attacked by humans infected with a demonic virus that makes them mindless, flesh-eating zombies. Zachariah soon appears and explains to Dean that the world he sees is the result of his refusal to help the angels fight Lucifer.
Gesehen von 80 Usern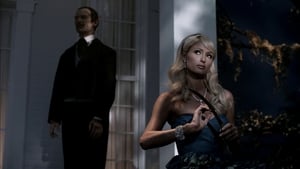 5x5 – Die falschen Götter
Sam and Dean decide to start hunting together again and their first case leads them to a small town whose inhabitants are being killed by famous dead icons like Abraham Lincoln and James Dean, etc. Once they discover Paris Hilton has been involved in demonic crimes too, they don't know what to believe anymore.
Gesehen von 80 Usern
5x6 – Die Kinder sind unsere Zukunft
Sam and Dean investigate a series of odd murders that strangely resemble fairy tales and urban legends. The brothers track down an 11-year-old boy named Jesse, and realize that whatever Jesse believes is coming true. Castiel appears again and tells Sam and Dean that Jesse is a serious threat and needs to be eliminated which deeply disturbs and divides them since it is against the Winchester brothers' custom of killing a human.
Gesehen von 80 Usern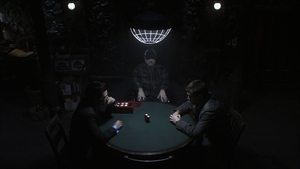 5x7 – Der seltsame Fall des Dean Winchester
Sam and Dean discover that a witch is running a high-stakes poker game where the currency is life years vs. money. Bobby sees the game as a chance to get out of the wheelchair and bets 25 years, but loses. As Bobby begins to age rapidly, Dean steps in to save him but also ends up turning into an old man, leaving Sam holding the only hopes for their survival.
Gesehen von 80 Usern
5x8 – Wie im Himmel, so auf Erden
Sam and Dean catch up with the Trickster, who sends them through a dizzying montage of TV show parodies, inviting them to play along with their "roles" or be stuck in "TV Land" forever. But once Castiel shows up, the boys get an idea as to what the Trickster might be hiding and eventually come up with a surprising answer.
Gesehen von 80 Usern
5x9 – Die echten Geisterjäger
Dean and Sam are at a Supernatural convention where they meet lots of fans of the Supernatural Books. After a while they get the impression that something is not right at the location of the convention.
Gesehen von 80 Usern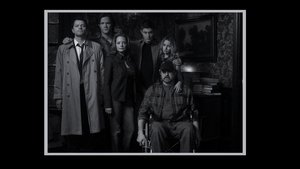 5x10 – Die Hoffnung stirbt…
Dean and Sam get to know the whereabouts of Lucifer and want to hunt him down. But Lucifer is well prepared and is working his own plans.
Gesehen von 80 Usern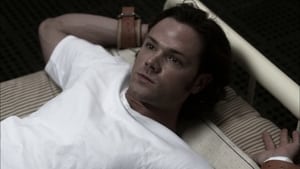 5x11 – Sam, durchgeknallt
When a former hunter calls Sam and Dean for help from inside a mental institution, the brothers get themselves admitted as patients to check out his claims of supernatural phenomena. When their incarceration pushes them both to the breaking point their personal issues send them over the edge.
Gesehen von 80 Usern
5x12 – Körpertausch
In Massachusetts, seventeen year-old nerd Gary uses witchcraft to swap bodies with Sam. Gary has lots of fun with the sexy Crystal and following Dean, who is hunting the witch Maggie Briggs. Meanwhile, Sam is trapped in the body of the teenager and trying to find out how Gary had succeeded in the black magic, and also trying to communicate with Dean. When Sam meets Gary's friends Trevor and Nora, he discovers that the intention of the teenagers that are playing a deadly game with the witchcraft.
Gesehen von 80 Usern
5x13 – Die Engel wachen über Dich
The renegade angel Anna escapes from her prison in heaven. She travels back in time to kill Sam and Dean's parents so that Sam is never born, and cannot be the vessel for Lucifer. Castiel sends Sam and Dean back to stop Anna.
Gesehen von 81 Usern
5x14 – Blutiger Valentinstag
A couple of days before Valentines Day, two valentines devour each other. On the next day, two lovers commit suicide. Dean and Sam investigate the murders and summon Castiel to help them. Castiel tells that the responsible is a cupid that has gone nuts. The angel brings the cupid and they conclude that he is innocent. When Sam feels hunger for demon blood, they discover that the local population has been attacked by Famine, one of the Four Horsemen of the Apocalypse.
Gesehen von 81 Usern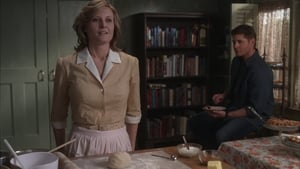 5x15 – Tote tragen kein Karo
Sam and Dean investigate Bobby's home town where the dead are rising from the grave but instead of attacking humans, they are happily reuniting with their families. The brothers turn to Bobby for help but he tells them not to worry about it and to leave town. Suspicious, Dean investigates and comes face to face with Bobby's dead wife who has no memory of what happened to her. Once the zombies start turning evil, the boys tell Bobby he has to kill his wife but he refuses.
Gesehen von 81 Usern
5x16 – Sonnenfinsternis
Dean and Sam are killed by the hunters Walt and Roy. The awake in heaven and Castiel contacts Dean and asks him to seek out the angel Joshua. Meanwhile Zachariah is chasing them in Heaven to force Dean to be Michael's vessel.
Gesehen von 81 Usern
5x17 – 99 Probleme
Sam and Dean meet a woman in a small town who claims to be a prophet.
Gesehen von 81 Usern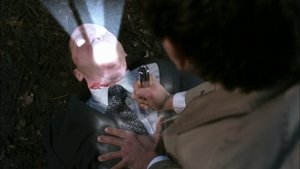 5x18 – Kein Weg zurück
Dean has decided to say yes to Zachariah and Michael to stop Lucifer and avoid the Apocalypse. However, Castiel brings their half-brother Adam, who is the Plan B for the angels. Zachariah lures Adam about the feelings of the Winchester brothers, forcing Dean, Sam and Castiel to fight against several angels to rescue Adam.
Gesehen von 80 Usern
5x19 – Sein letzter Trick
Dean and Sam, in the midst of a long drive, stop for the night in a remote four-star hotel. Soon they learn that Kali, Baldur, Odin and other pagan gods have kidnapped the guests to eat them. Dean and Sam realize they are also trapped and being used as bargaining chips in an effort to stop the Apocalypse. Out of the blue, Gabriel arrives to warn Kali and the other gods that Lucifer will destroy them; however, it is too late since Lucifer has just arrived in the hotel.
Gesehen von 80 Usern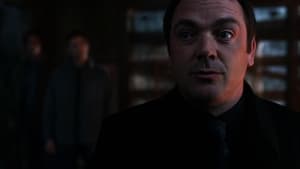 5x20 – Der Teufel steckt im Detail
Dean and Sam are heading east in their Impala tracking down a swine flu outbreak. Out of the blue, the cunning demon Crowley appears in their car and offers to help them to find the last two Horsemen to get their rings. Crowley explains to the reluctant brothers that he wants Lucifer trapped and he knows a demon that can tell the location of Pestilence. Dean heads with Crowley to the Niveus Pharmaceuticals, and they abduct the demon Brady, who had studied with Sam and was his friend. Crowley unsuccessfully interrogates Brady; however, when they hear a hell hound ...
Gesehen von 80 Usern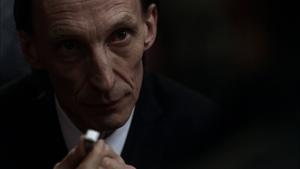 5x21 – Das Ende ist nah
Dean has an argument with Sam that wants to say "yes" to Lucifer to trap him. However, they go to the Serenity Valley Convalescent Home where Pestilence is and they are defeated by the Horseman. Out of the blue, Castiel appears and gets his ring. Bobby sells his soul to Crowley to get the information of where Death is. Crowley recovers Bobby and makes him walk. Dean, Sam, Bobby, Castiel and Crowley head to Chicago to meet Death. Bobby, Castiel and Sam find that Niveus Pharmaceuticals will supply vaccines with the Croaton virus. When Dean sees Death in a pizzeria, the ...
Gesehen von 80 Usern
5x22 – Schwanenlied
With the Apocalypse looming, Sam and Dean realize they are out of options and make heart-breaking decisions that will change their lives forever.
Gesehen von 80 Usern
Quelle:
themoviedb.com