1x1 – Pilot
Courtney's seemingly perfect life in Los Angeles gets upended with a move to Nebraska.
1x2 – S.T.R.I.P.E.
After Courtney has an unexpected run-in with a member of the Injustice Society of America, Pat reveals the truth to her about their history; Barbara is elated when she sees Courtney making an attempt to get along with Pat.
1x3 – Icicle
After a dangerous confrontation with a member of the Injustice Society of America, Pat warns Courtney to back down from her attempts to go after them; Barbara strides at work.
1x4 – Wildcat
Courtney sets out to recruit new members to the Justice Society of America; Pat's suspicion is piqued following a bizarre conversation with one of the town's residents.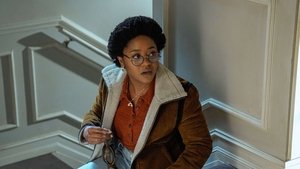 1x5 – Hourman and Dr. Mid-Nite
Pat finds himself one step closer to learning which ISA members may be in Blue Valley; a search for Rick leads Courtney, Yolanda and Beth to Cindy Bauman's Halloween party.
1x6 – The Justice Society
Courtney makes a difficult decision after Pat confronts her about the potential consequences of recruiting new members to the JSA. Courtney, Yolanda, Beth and Rick prepare for their first major mission.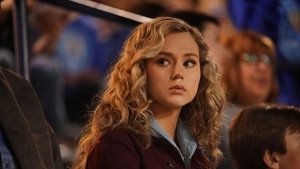 1x7 – Shiv Part One
As Pat teaches Courtney, Yolanda, Beth and Rick the importance of teamwork, the ISA converge to figure out who is trying to take them down.
1x8 – Shiv Part Two
After Courtney gets herself into some trouble following an unexpected confrontation, Pat decides they need to come clean to Barbara. Meanwhile, Cindy takes heat from her father after a plan to take matters into her own hands goes awry. Finally, Yolanda, Beth and Rick lead an investigation into one of their own classmates.
1x9 – Brainwave
Tensions rise among the JSA members after Courtney suggests who she wants to recruit next to the team. Meanwhile, Barbara invites Jordan and his family over for dinner, and Henry Jr. makes a surprising discovery about his father.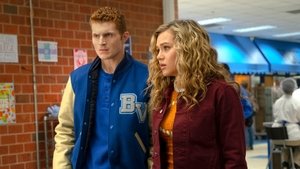 1x10 – Brainwave Jr.
After Barbara discovers what Pat and Courtney have been hiding, the JSA go into the tunnels with Henry to find Brainwave before he is corrupted by the ISA.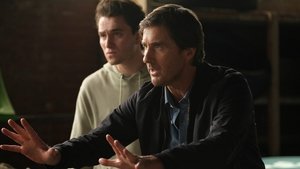 1x11 – Shining Knight
Courtney's life gets turned upside down when someone from her past arrives in Blue Valley. Meanwhile, Pat uncovers new information about the ISA's plan and Jordan makes a surprising discovery at work.
1x12 – Stars & S.T.R.I.P.E. Part One
With the ISA on their trail, Courtney, Pat and the team regroup to figure out their next steps. Meanwhile, Rick makes a breakthrough, and the team prepares for a showdown with the ISA.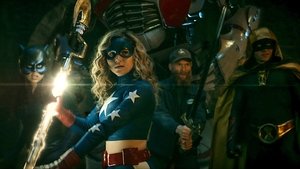 1x13 – Stars & S.T.R.I.P.E. Part Two
As the Injustice Society of America come one step closer to accomplishing their mission, Courtney and the JSA face-off with Icicle and the villains of the ISA.
Quelle:
themoviedb.org