1x1 – Ambush
Yoda, along with three clone troopers, must face off against Asajj Ventress and her droid army while on a mission to a moon of Rugosa.
Gesehen von 21 Usern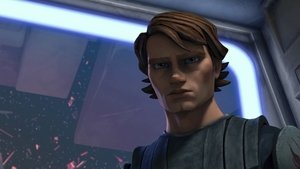 1x2 – Rising Malevolence
General Grievous uses his latest weapon, the Malevolence, to destroy Plo Koon's fleet. Stuck in an escape pod with three clone troopers, Koon fends off more battle droids while Anakin and Ahsoka mount a rescue mission.
Gesehen von 19 Usern
1x3 – Shadow of Malevolence
The Malevolence has been revealed to the Republic. Anakin and Shadow Squad, accompanied by Ahsoka and Master Koon, launch an attack in their new long-range Y-wing bombers.
Gesehen von 19 Usern
1x4 – Destroy Malevolence
Padmé Amidala and C-3PO are taken hostage by Grievous aboard the Malevolence. Anakin and Obi-Wan board the ship to rescue the senator and her protocol droid.
Gesehen von 19 Usern
1x5 – Rookies
Alone on a distant outpost, Commander Cody and Captain Rex must inspire the rookie clones to believe in themselves to stave off a commando droid invasion.
Gesehen von 18 Usern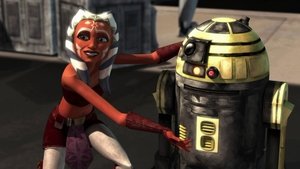 1x6 – Downfall of a Droid
Anakin must find the missing R2-D2 before the Separatists discover the Jedi military secrets locked in his memory banks.
Gesehen von 18 Usern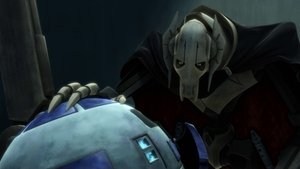 1x7 – Duel of the Droids
Anakin, Ahsoka and replacement droid R3-S6 embark on a dual rescue/sabotage mission when they discover R2-D2 is being held at General Grievous' secret enemy listening post.
Gesehen von 18 Usern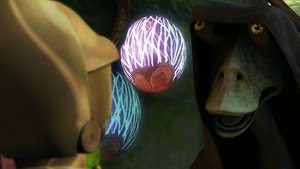 1x8 – Bombad Jedi
Padmé travels to Rodia to meet with old family friend Onaconda Farr about the lack of food rations. Unfortunately Farr has just made a deal with the Separatists. Padmé is imprisoned, leaving it up to Jar Jar Binks and C-3PO to rescue her.
Gesehen von 18 Usern
1x9 – Cloak of Darkness
Ahsoka and Master Luminara escort captured Nute Gunray to trial, unaware that Count Dooku has dispatched his deadly apprentice Asajj Ventress to free the prisoner and eliminate the Jedi.
Gesehen von 18 Usern
1x10 – Lair of Grievous
General Grievous must prove himself worthy of the Separatists when Count Dooku leads Kit Fisto and his former Padawan to Grievous' villainous enclave.
Gesehen von 18 Usern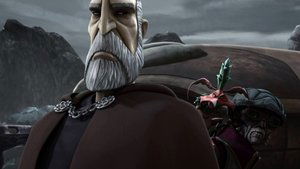 1x11 – Dooku Captured
During their own attempt to kidnap Count Dooku, Anakin and Obi-Wan discover that the Sith Lord has already been captured by pirates.
Gesehen von 18 Usern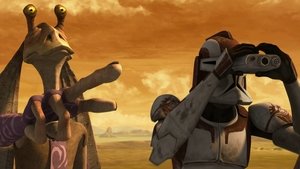 1x12 – The Gungan General
While negotiating Count Dooku's ransom, Anakin and Obi-Wan are taken prisoner. The Jedi and Sith form an unlikely alliance in a bid to escape, with Jar Jar Binks as their only hope.
Gesehen von 18 Usern
1x13 – Jedi Crash
Anakin is injured while rescuing Aayla Secura from Super Battle Droids equipped with rocket packs. Ahsoka crash-lands their shuttle on the neutral planet of Maridun, where the native Lurmen villagers refuse to takes sides in the war.
Gesehen von 18 Usern
1x14 – Defenders of Peace
While the Jedi combat a new Separatist weapon, the pacifist Lurmen must decide whether they will surrender or fight with Anakin, Ahsoka and Aayla Secura.
Gesehen von 18 Usern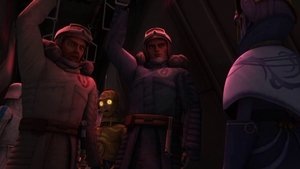 1x15 – Trespass
While investigating the disappearance of a clone security force, Anakin and Obi-Wan get caught in the middle of a conflict between the territorial inhabitants of a desolate ice world and the greedy representatives of a nearby moon.
Gesehen von 18 Usern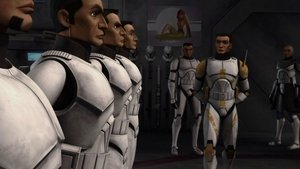 1x16 – The Hidden Enemy
Anakin and Obi-Wan discover evidence of a traitor amongst their ranks while attempting to lead Republic forces to liberate Christophsis from a Separatist siege.
Gesehen von 18 Usern
1x17 – Blue Shadow Virus
Evil scientist Dr. Nuvo Vindi is recreating the dreaded Blue Shadow Virus in his secret underground lab on Naboo. When he captures Senator Amidala and Jar Jar Binks, Anakin and Obi-Wan mount a rescue operation.
Gesehen von 18 Usern
1x18 – Mystery of a Thousand Moons
The fatal Blue Shadow Virus is released, infecting Ahsoka, Padmé and many clone troopers. Anakin and Obi-Wan must find the antidote on a mysterious planet from which no visitor has ever returned.
Gesehen von 17 Usern
1x19 – Storm Over Ryloth
The Separatists have invaded the Twi'lek home planet of Ryloth. Anakin and Ahsoka lead a squadron of fighters against a Trade Federation battleship commanded by Neimoidian Captain Mar Tuuk.
Gesehen von 17 Usern
1x20 – Innocents of Ryloth
To sabotage a powerful Separatist weapon, Obi-Wan and a small clone force enter an occupied town, and discover that its residents are being used as a living shield.
Gesehen von 17 Usern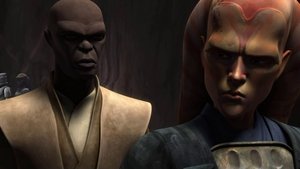 1x21 – Liberty on Ryloth
Mace Windu and his clone troopers aim to liberate the Ryloth capitol of Lessu but needs to acquire the help of a Twi'lek resistance group led by Cham Syndulla in order to do so.
Gesehen von 17 Usern
1x22 – Hostage Crisis
To free crime lord Ziro the Hutt, bounty hunters seize control of the Senate Building and take hostages, unaware that Anakin Skywalker is still inside.
Gesehen von 17 Usern
Quelle:
themoviedb.com