1x1 – Folge 1
Uh oh. Korvo and Terry make a Funbucket real while the replicants deal with a school bully.
1x2 – Folge 2
Yikes. Korvo and Terry use alien technology to make their neighbors like them. Jesse tries to show Yumyulack that humans are basically good.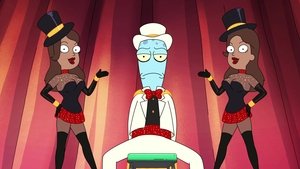 1x3 – Folge 3
TaDAH. Korvo becomes a magician.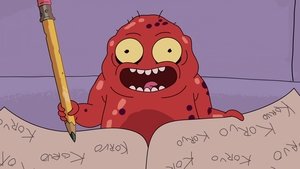 1x4 – Folge 4
Egad. Korvo and Terry try to manage their stress. The replicants learn about their growing bodies.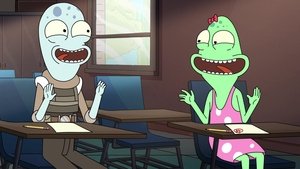 1x5 – Folge 5
YAKKITY YACK. TERRY AND KORVO ARE GOING TO SCHOOL. Jesse and Yumyulack *also* go to school.
1x6 – Folge 6
G'day. This episode is all about Yumyulack and koalas.
1x7 – Folge 7
Whoops. Terry, Korvo, Yumyulack and Jesse work together to steal a bear from the zoo - with hilarious consequences.
1x8 – Folge 8
Finally. It's season finale time, baby.
Quelle:
themoviedb.com