6x1 – Zug um Zug
Frank is struggling with the loss of a loved one. Fiona gets a promotion at the diner. Mickey is handling business behind bars. Debbie is making a decision with her pregnancy.
Gesehen von 29 Usern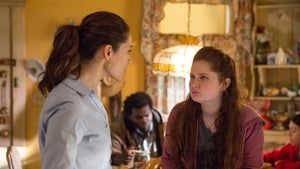 6x2 – Weg damit!
Debbie carries a bag of flour around all day - determined to prove Fiona wrong about her ability to raise a child while going to school. She quickly realizes people are not as accommodating to mothers and babies as she hoped.
Gesehen von 29 Usern
6x3 – Abgeräumt
Debbie is still determined to keep her baby and turns to Frank for support, while Fiona decides to abort hers. Ian starts a new job on campus. Carl is trying to impress a girl. Kev got sucked in a neighborhood feud.
Gesehen von 29 Usern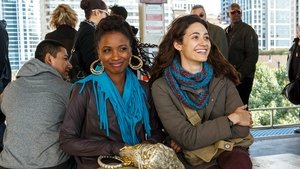 6x4 – Sternzeichen Krebs
Fiona confronts Patrick about the eviction notice, but her only choice is to get a mortgage from the bank and bid on the house at auction. Ian bakes cookies for the firehouse and discovers he was saved by the shift of gay firemen.
Gesehen von 30 Usern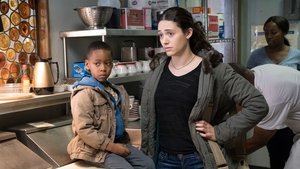 6x5 – Kleine Fluchten
While Frank helps Erica through the cancer concierge process, Debbie ups her game as a shoulder for Tyler to lean on. Meanwhile, Lip tries to protect Helene from the fallout of Amanda's disclosure, but she won't talk to or see him anymore.
Gesehen von 30 Usern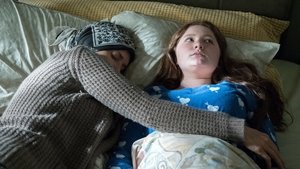 6x6 – Einfach irre
Fiona goes through with her abortion, and can't let go of her feud with her pregnant sister Debbie, who receives further news about her baby. Lip faces the music for his relationship with his professor, while Frank's 'patient' Erica has an update on her cancer treatment. Grim reality sets in for Carl when Nick runs into trouble, and Fiona hits some obstacles in an attempt to buy back the Gallagher family home.
Gesehen von 29 Usern
6x7 – Chuckie
Carl struggles with Nick's absence, continuing to put up false hood bravado. He takes over the Gallagher home, remaking it as his "crib" and inviting his friends over to party and make music. Frank and Queenie rule the house - and Debbie returns when she's let go by Erica and Tyler.
Gesehen von 29 Usern
6x8 – Frank auf Tour
Fiona, now living with Sean, attempts to get his son, Will, to like her. He starts to come around, but when Will snags one of Carl's guns at the Gallagher house, Sean catches him and is furious with Fiona, worried he'll lose custody.
Gesehen von 29 Usern
6x9 – Voll im Koma
Fiona tries to make amends with Sean, who isn't giving her the time of day. Meanwhile, Debbie and Queenie travel to a rural commune along with Frank who is trying to escape G-Dogg - who's after him for stealing his drugs.
Gesehen von 30 Usern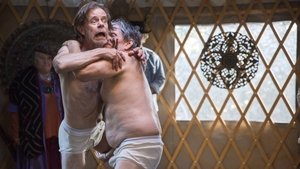 6x10 – Nichts wie weg
Sean officially moves into the Gallagher house as Fiona, intent on getting her marriage right this time, sets out to plan a traditional wedding. Meanwhile, Kev is not happy about V and Svetlana's pending green card marriage and tries to find a way around it. While he's off getting scammed, however, the girls take matters into their own hands.
Gesehen von 29 Usern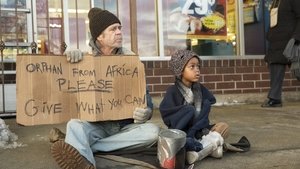 6x11 – Der Racheengel
Frank offers to pay for Fiona's wedding reception and then goes scamming around town to raise the money. Meanwhile, Sean fears that Frank will end up hurting Fiona and calls him on it. Their difference of opinion quickly descends into a brawl.
Gesehen von 29 Usern
6x12 – Absturz
It's wedding day for Fiona and Sean. But their happiness is interrupted when Frank shows up uninvited...and high.
Gesehen von 29 Usern