4x1 – Kleine Freuden
Lip is struggling at college. Debbie is growing up and discovering boys. Carl is entering puberty. Frank medically is worse than ever and Fiona is going out with her boss.
Gesehen von 46 Usern
4x2 – Eine geht noch
Fiona is involved in a road rage incident that damages a company car and leads her to tell a lie about how it happened. Meanwhile, Lip struggles in school and with the ladies.
Gesehen von 46 Usern
4x3 – Blutlinien
Fiona and Mike take a big step forward when Mike invites her to dinner with his family. She meets his parents and older brother, who is a thrill seeking ex-alcoholic. Debbie fools Sheila into thinking she is at a sleep over party, and sneaks out for an evening with the new boyfriend. Frank is setting up a "chance" meeting with eldest daughter Samantha to try to scam her into giving him a piece of her liver. Meanwhile, Carl trying to keep Frank in pain killers and the family with food on the shelves concocts a scheme to make some extra cash.
Gesehen von 46 Usern
4x4 – Sucht nach mehr
Against her better judgment, Fiona continues her secret affair with Robbie. And the situation nearly boils over, when Mike shows up at Robbie's apartment while Fiona's inside. Fiona is able to hide just in time before her infidelity can be exposed. In increasingly dire health straits due to liver disease, Frank attempts to contrive an "accident" that will provide an ample insurance payout to cover the cost of a potential transplant. Too physically weak to injure himself, he enlists the help of an overeager Carl. With the odds stacked against him, he gets more bad news...
Gesehen von 46 Usern
4x5 – Rubbelfieber
Fiona's bad decisions involving Robbie finally boil over. Frank and Sammi continue fixing his liver trouble, while catching up on the father-daughter time that Sammi always wanted. Lip gets a surprise at college from Army investigators.
Gesehen von 45 Usern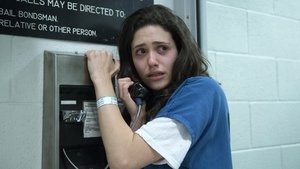 4x6 – Lebenslänglich
An accident lands Fiona in county jail. Frank gets some sobering news.
Gesehen von 45 Usern
4x7 – Schwund ist überall
Fiona goes on trial for her felony charge. An angry Lip tries to keep the family from falling apart. Sammy uses extreme methods to soothe Frank's pain. V and Kevin get big news.
Gesehen von 45 Usern
4x8 – Keine Zeit für Hoffnung
Fiona starts to go nuts while under house arrest. Ian shows up at home. Carl almost gets expelled from school, but gets helped out by Frank. Debbie starts to become a woman and connects with the "other sister"
Gesehen von 45 Usern
4x9 – Bonnie und Carl
Fiona gets off house arrest. Lip runs into some "big" issues at school. Ian and Mickey blackmail rich old family men, and Carl finds true love in detention, in a girl who is just as messed up as he is. Debbie is jealous of a new girl.
Gesehen von 45 Usern
4x10 – Eins vor, zwei zurück
Fiona goes on a heavy bender and ends up in Wisconsin and Lip has to come rescue her. Mickey and Kev start fighting over their joint venture. Bonnie and Carl steal a car. Sammi and Sheila try to find Frank a cheap liver transplant.
Gesehen von 45 Usern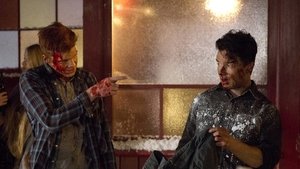 4x11 – Emily
Frank suffers post-operative delirium after his liver transplant. Fiona starts 90 days in jail. Lip irritates Amanda's parents and receives a generous payoff to leave her. Debbie is humiliated at school by an older boy.
Gesehen von 45 Usern
4x12 – Jetzt erst recht
Frank recovers from his operation. Fiona is released early and gets a job waiting tables. Everyone is afraid that Ian may be bi-polar.
Gesehen von 45 Usern
Quelle:
themoviedb.com