1x1 – Folge 1
Nobel physics prize receiver Heisenberg is convinced by the Nazi government to make the first atomic bomb. But for this they need heavy water, only produced in Rjukan, Norway, something the French and Brits will prevent at all costs.
Gesehen von 2 Usern
1x2 – Folge 2
While the Nazis are working on the first atomic bomb, the saboteur-group Grouse, is put together of local resistance. They are to assist English commando-forces in blowing up the heavy water facility. Heisenberg's friendship with Bohr ends.
Gesehen von 1 User
1x3 – Folge 3
The English mission failed when both planes crash landed, and the surviving soldiers killed by the Nazis. Leif Tronstad convinces the allied to gather a local force to bomb Vemork. They are named Gunnerside.
Gesehen von 1 User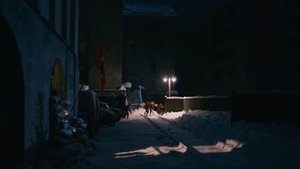 1x4 – Folge 4
The most famous of the 4 sabotage actions in the Heavy Water War, when a group of local saboteurs, trained in England, is bomb Vemork Heavy a water-facility outside Rjukan. The saboteurs hate the idea of crossing the gorge bridge.
Gesehen von 1 User
1x5 – Folge 5
The Nazis are building up again the Heavy water facility in record time after the bombing. Norsk Hydro company director is facing accusation of being a war collaborator. In England, the Americans decide to bomb Rjukan and Vemork.
Gesehen von 1 User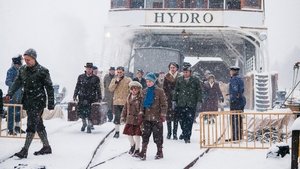 1x6 – Folge 6
The American bombers have killed many civilians, but the Heavy Water production is not harmed. The Nazis decide to take the production equipment to Germany, together with what they've of heavy water.
Gesehen von 1 User
Quelle:
themoviedb.org