1x1 – Pilot
Members of the Chicago Firehouse 51 are shaken after the loss of firefighter Andy Darden. Truck leader Matthew Casey and Rescue Squad leader Kelly Severide blame each other for Darden's death. However, they have to overcome the frictions when another colleague, Christopher Herrmann, is gravely injured. Meanwhile, Paramedic Gabriela Dawson performs a risky procedure in the field, in order to save a little girl's life; Casey goes through a rough patch with his fiancée Hallie; and the new candidate, Peter Mills, reports for duty.
Gesehen von 7 Usern
1x2 – Mon Amour
When a construction site collapses, a dying workman asks Severide to send his wife a message. Matt decides to work things out with Hallie. The firemen welcome Nicki, a charming young woman who will be working in payroll and who seems to have a thing for Kelly. The Truck members wonder why their crest is a goat.
Gesehen von 7 Usern
1x3 – Professional Courtesy
The firemen respond to a T-bone car accident that leaves a kid paralyzed. The drunk driver that caused the accident is the son of Det. Voight, a dirty cop who wants to cover it all up. However, Casey is determined to expose the truth, despite Voight's threats. Severide finds out what is causing his increasing arm pain; he also hooks up with Nicki and gets caught by her father. Also, Peter decides to quit his side job at his family's restaurant, but his mother is not happy with this career choice.
Gesehen von 7 Usern
1x4 – One Minute
A homeless man dies in a warehouse fire. Peter Mills might have saved him if he had another minute, but Chief Boden had called everyone outside, as the building was about to explode. Boden knows he did the right thing, but the victim's brother threatens to sue the city. Meanwhile, Det. Voight goes to the next level in his attempt to intimidate Casey; Kelly finds it suspicious that an old lady has been having several accidental fires lately; and Leslie learns some surprising news about an old girlfriend.
Gesehen von 6 Usern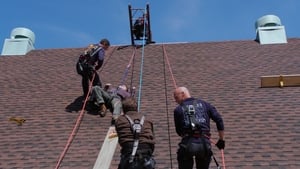 1x5 – Hanging On
Kelly's arm problem worsens and he turns to an ex for help, as she happens to be a pharmaceutical rep. Gabriela risks suspension after hitting a patient's friend. Meanwhile, she bonds with Peter over food. Herrmann becomes involved in a pyramid marketing scheme. Also, Matt gets tired of Voight's harassment and decides to fight back, even though both Hallie and Chief Boden warn him not to do anything stupid.
Gesehen von 6 Usern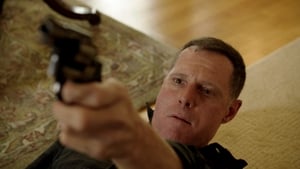 1x6 – Rear View Mirror
Gabriela prepares for her suspension hearing and Casey for his deposition. When it becomes obvious that Voight would do anything to protect his son, Hallie and Matt fear for their lives. Casey's only hope is that Det. Antonio Dawson can stop Voight before it's too late.
Gesehen von 6 Usern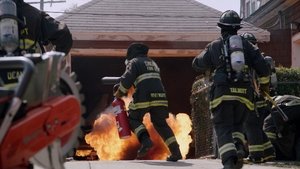 1x7 – Two Families
Between a meth lab explosion, a gang shooting, a turkey fire and a 10-car pile-up, the firehouse is very busy on Thanksgiving. Meanwhile, Chief Boden wants to help a damaged kid, Otis starts a podcast, Leslie's ex-girlfriend pays her a visit, Matt and Hallie have another talk about their future, and Severide risks getting in big trouble when the Chief orders everyone to take a drug test.
Gesehen von 6 Usern
1x8 – Leaving the Station
After seeing the remains of a victim crushed by a train, Peter is shocked and considers leaving the station. Gabriela attracts her superiors' wrath again, when she accuses a mother of poisoning her daughter. Kelly's addiction to painkillers spirals down, Leslie is confronted by Clarice's husband, and Mouch is very unfriendly to some Canadian visitors.
Gesehen von 6 Usern
1x9 – It Ain't Easy
After inhaling magnesium shavings at a fire, Vargas gets a severe pulmonary injury, forcing him to retire from his job. Chief Boden fears that 14-year-old Ernie is behind several recent dumpster fires. Cruz's attempt to get his little brother out of a gang backfires. On a lighter note, Gabriela asks Matt to come over and repair her window, while Severide receives a dinner invitation from Renée, a very attractive woman that he saved from a car accident.
Gesehen von 6 Usern
1x10 – Merry Christmas, Etc.
An Internal Affairs investigation is launched when a woman accuses the firemen of stealing a diamond necklace from her home during a kitchen fire. The lead investigator is an old foe of Casey's. The Chief interrogates Shay and Dawson about some narcotics that went missing from the ambulance. Joe Cruz is faced with a big moral dilemma while trying to get his little brother out of a gang. Gabriela asks Matt out on a date, and things heat up between Kelly and Renée.
Gesehen von 6 Usern
1x11 – God Has Spoken
Casey sees his mom in prison.
Gesehen von 6 Usern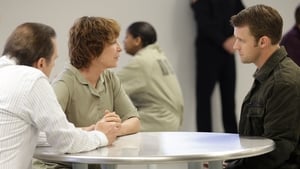 1x12 – Under the Knife
Gabriela struggles between her crush on Matt and her budding romance with Peter. Kelly comes clean to the Chief about his arm; he also learns that the surgery's consequences might be even more severe than he'd thought. Casey's mother asks him to speak up for her at the upcoming parole hearing. Meanwhile, the calls of the day include a plane crash and a van full of illegal immigrants that were left to die.
Gesehen von 6 Usern
1x13 – Warm and Dead
After learning that an experimental surgery could significantly reduce his recovery time, Kelly starts having second thoughts about his decision to move to Madrid with Renée, and he asks his dad for advice. Matt speaks for his mother at the hearing. Chief Boden tries to save Ernie, the damaged kid, but it might be too late. Otis is sent to fill in for someone at another firehouse. Peter brings a puppy at the station. Also, Clarice comes back in Leslie's life.
Gesehen von 6 Usern
1x14 – A Little Taste
One month later, Severide returns to the station after a full recovery, only to find out that the person who filled in for him is his ex-fiancée's brother. Otis reconsiders his decision to transfer. Herrmann, Gabby and him buy a bar. Casey's mother is released on parole and moves in with her son. Gabby sends a text to the wrong person. Clarice goes in labor. Also, there's a spike in heroin overdoses and Gabby's brother Antonio is determined to go after the guys who are behind it, no matter what it costs him.
Gesehen von 6 Usern
1x15 – Nazdarovya!
In order to help her brother, Gabriela contacts an old enemy, even though this could ruin her friendship with Casey. Herrmann retaliates when Arthur, the silent partner from the bar, attempts to intimidate him. Leslie and Clarice try to avoid a custody lawsuit with Daniel. Severide tracks down his ex-fiancée, and Casey confronts his mother about the reason why she killed his father. The firehouse responds to a drowning kid and a collapsed house.
Gesehen von 6 Usern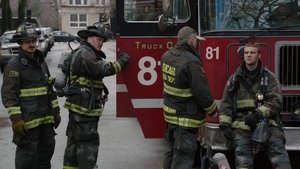 1x16 – Viral
To make up for the crushing feeling of guilt, Cruz becomes overzealous at work, to the point where he puts a colleague's life at risk. Otis, Herrmann and Gabby find a hidden safe in their bar. Kelly finally confronts Renee Whaley. Casey meets with his sister to decide what to do about their mother, who has been acting quite recklessly. Meanwhile, Leslie struggles to prove she could be a fit mother to Clarice's baby, but to make matters worse, a homeless man sticks her with a needle, possibly exposing her to HIV.
Gesehen von 6 Usern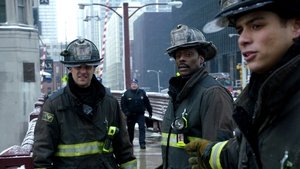 1x17 – Better to Lie
After her break-up, Shay decides she wants to have a baby by herself. Gabby, Herrmann and Otis track down the owner of the box they found in the safe. At the scene of an accident, Peter Mills bravely talks a man out of suicide. Later, at the annual Academy Dinner, Gabby and Peter come out as a couple, Gabby overhears Benny Severide reveal a big secret about the death of Peter's father, and Andy Darden's widow surprises Casey.
Gesehen von 6 Usern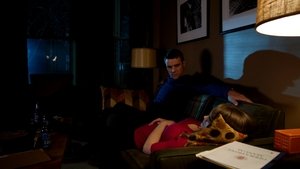 1x18 – Fireworks
Peter starts looking into his father's death and he confronts Benny Severide about it, while Chief Boden asks Gabriela to keep a secret. After an unexpected source tells her more about the sperm-donating process, Shay decides to take a different approach at having a baby. Kelly wants to help an old man whose restaurant has been put on fire as an intimidation method, but nothing is at it seems. Heather invites herself to dinner with Matt.
Gesehen von 6 Usern
1x19 – A Coffin That Small
Matt is upset that Kelly wants Peter in the Rescue Squad. Further tensions arise when Kelly sees Matt with Heather and assumes he is sleeping with her. Kelly agrees to have a baby with Shay, but she cannot afford the artificial insemination, which leads her to a surprising decision. The firehouse gets shot at, and Casey follows a hunch in order to find the culprits. After attending a depressing funeral, Herrmann tries to reconnect with his family. The firehouse has a touching reaction to a tragedy in the neighborhood.
Gesehen von 6 Usern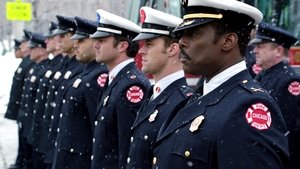 1x20 – Ambition
Casey is angry that Mills has been spending a lot of time with the Squad members and neglecting his Truck duties, but Peter believes Matt might be jealous on him and Gabby. While Herrmann is away hunting, his wife Cindy has a pregnancy complication. Shay and Severide have their first big fight as future parents. Tara, the new paramedic candidate, starts shadowing Shay and Dawson, but she doesn't seem to have what it takes for the job. She does however have a shocking surprise for Severide. Someone from Casey's past makes a comeback.
Gesehen von 6 Usern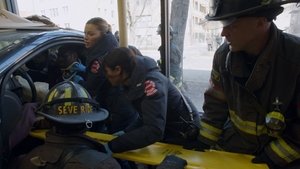 1x21 – Retaliation Hit
Severide has to face the consequences of Tara's accusations and the firehouse is ordered to attend a sexual harassment sensitivity seminar. Mills does a great job rescuing a man from an overturned tanker, which raises Hadley's envy. Shay and Dawson need to get past a poisonous snake in order to reach its victim. Matt and Hallie reunite, only to find out that their old nemesis Voight has been released from prison.
Gesehen von 6 Usern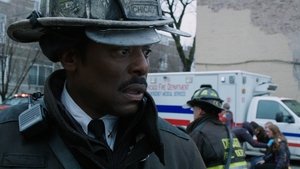 1x22 – Leaders Lead
Severide decides to look into Tara's past to find evidence that would help him fight the criminal charges she filed against him. Peter asks Gabby to move in with him, but she feels burdened by the secret she's been keeping about his mother. A little girl with a special connection to the firehouse lights everyone's spirits up. The calls of the day include a collapsed apartment building, a car accident and a lightning victim. By the end of the shift, a personal tragedy hits one of the team members.
Gesehen von 6 Usern
1x23 – Let Her Go
In the wake of Hallie's death, Casey must join forces with Sergeant Voight and his team in order to track down her killer, even though it means putting his own life in danger. Peter is still shaken after Gabby's confession and that might hurt their relationship. Leslie is very excited as she's about to get inseminated. Also, while preparing for the grand opening of Molly's, Otis convinces his partners to let him hire his Russian cousin as a waitress.
Gesehen von 6 Usern
1x24 – A Hell of a Ride
The team faces a hell of a ride when a small prison fire turns into a much more dangerous situation. Meanwhile, Cindy Herrmann goes into labor, Shay is anxiously waiting for her pregnancy test results and Mills faces a turning point in his love life and his career.
Gesehen von 6 Usern
Quelle:
themoviedb.com