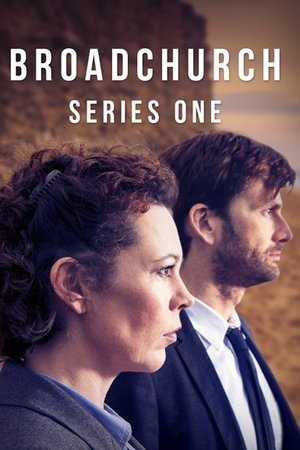 Trailer
1x1 – Entdeckung
Out-of-town DI Alec Hardy investigates the death of an 11-year-old boy in a seaside community, aided by local girl DS Ellie Miller,The child's parent and other residents of Broadchurch try to cope with the media frenzy surrounding the case.
Gesehen von 30 Usern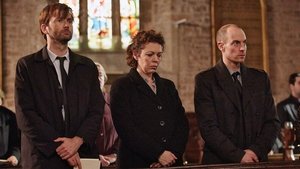 1x2 – Geheimnisse
The mystery around Danny's death deepens, The Latimer family struggles to cope with their grief, and the Rev Paul Coates decides to speak to the local media.
Gesehen von 30 Usern
1x3 – Alibi
Crime scene fingerprints lead DI Hardy and DS Miller to a shocking suspect in Danny's murder. Steve Connelly approaches Beth claiming to have a message from her dead son.
Gesehen von 29 Usern
1x4 – Vorwürfe
A local journalist uncovers a new suspect. Beth and Mark try to get more national press coverage of their son's death. Hardy goes for dinner with Miller and her husband.
Gesehen von 29 Usern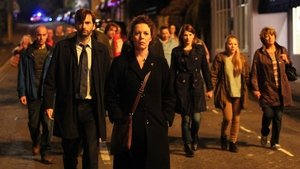 1x5 – Verleumdung
Miller realises the evidence Jack handed over does not tally with her knowledge of Danny's possessions, Jack the newsagent's gets unfair press treatment.
Gesehen von 29 Usern
1x6 – Zusammenbruch
The case is stalling and morale is low. At the Broadchurch Echo, Maggie grows determined to solve a mystery that has taken a very personal turn for her.
Gesehen von 29 Usern
1x7 – Verdacht
Following recent events, Miller is more isolated than ever before as she tries to find out what happened at the clifftop hut. Meanwhile, the police are circling Susan as Nige grows increasingly desperate for her to leave Broadchurch.
Gesehen von 29 Usern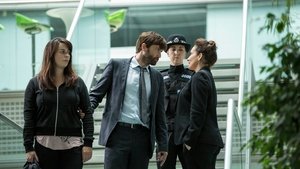 1x8 – Enthüllung
The final piece of the jigsaw finally begins to fall into place. DI Hardy and DS Miller attempt to name Danny Latimer's killer.
Gesehen von 29 Usern
Quelle:
themoviedb.org