1x1 – Nach eigenen Regeln
Kate Kane returns to Gotham when a gang targets her father and her ex-girlfriend Sophie Moore.
Gesehen von 6 Usern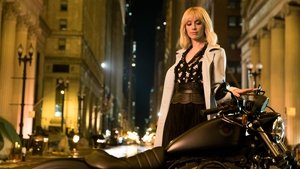 1x2 – Im Kaninchenbau
Jacob Kane and the Crows up the stakes; Kate continues to look to Bruce Wayne's legacy for guidance as Luke Fox inadvertently gets pulled into Batwoman's vigilante heroics; Sophie and Kate are forced to team up.
Gesehen von 6 Usern
1x3 – Mörderische Missgunst
As the city waits impatiently for another visit from "Batman," Alice continues to taunt Kate with a secret. Meanwhile, a friend of Bruce Wayne visits Kate.
Gesehen von 6 Usern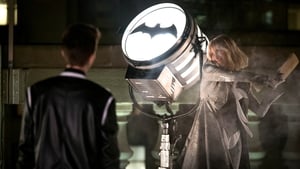 1x4 – Wer bist du?
A new villain with an eye for all things that sparkle drops in on the city. Kate attempts to find a balance between her personal life and her new role as Gotham's guardian. Catherine has an uncomfortable encounter with Alice who always seems to be one step ahead of the Kane family. Batwoman pays fangirl Mary a visit to ask for a favor. Meanwhile, Jacob and Sophie try to piece together who was after their prisoner. Luke continues to finetune Batwoman's arsenal of weapons as the pair track their unwelcome visitor and discover she has more sinister plans than snatching ...
Gesehen von 5 Usern
1x5 – Eine lange und tragische Geschichte
Alice takes Kate down the sad, winding road of her life in the days after the accident; Mary has an argument with Catherine that sends her looking for Kate at Wayne Tower, but she comes unwelcome company for Luke.
Gesehen von 5 Usern
1x6 – Richter und Henker
A disturbing death has Gotham reeling and the city reaches out for their new vigilante hero. Luke confides in Kate, while Sophie asks Jacob for a special assignment. Alice continues her nefarious plot against the Kanes, with Catherine being a conduit to part of her plan. Batwoman pays another visit to Mary.
Gesehen von 5 Usern
1x7 – Sag mir die Wahrheit
Kate and Sophie must reconcile with their past as Kate questions just how much she can trust her former lover. Kate and Luke have an encounter with an old friend. Mary grapples with the fate of the Kane family as Catherine Seeks Jacob's help. Alice and a new cohort are in on yet another nefarious plan, but her motives are more than they seem.
Gesehen von 4 Usern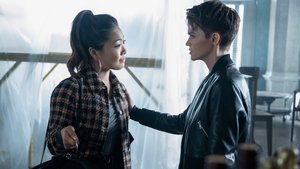 1x8 – Die Kunst der richtigen Entscheidung
Kate and Alice continue their sister/nemesis dance, while Alice and Mouse construct their most evil plan yet. Mary invites Kate to a special event honoring Catherine and Jacob makes a decision that leaves Kate perplexed.
Gesehen von 4 Usern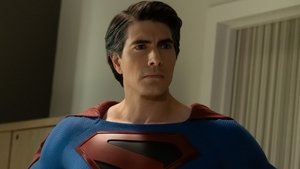 1x9 – Krise der Parallelerden (2)
The group uses Ray's invention to track new recruits to help save the universe. The Monitor sends Iris, Clark and Lois in search of a mysterious Kryptonian, while Kate and Kara head out to find Bruce Wayne. In addition, Mia challenges Sara, Rory discovers a hidden talent, and Lex Luthor returns.
Gesehen von 4 Usern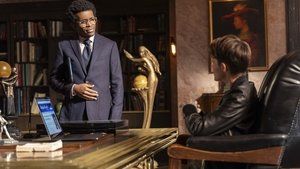 1x10 – Demaskiert
While Gotham busies itself reacting to Batwoman's awkward encounter with a handsome policeman Alice celebrates her ultimate act of vengeance with Mouse. A devastated Mary focuses on Jacob Kane's trial, while Sophie seeks advice about her love life from someone unexpected. As they tackle the newest threat to Gotham, Luke prioritizes protecting Batwoman's secret, and Kate must decide what she is willing to do to honor Batwoman's identity...and her own.
Gesehen von 3 Usern
1x11 – Die andere Schwester
The Kane sisters contend with demons from the past on their birthday; an unexpected guest makes a surprise appearance in Gotham.
Gesehen von 3 Usern
1x12 – Die Qual der Wahl
Die Jagd nach Alice geht in die entscheidende Phase. So steht Kate vor einer äußerst schweren Entscheidung.
Gesehen von 2 Usern
1x13 – Vampire in Gotham
Eine neue Gegenspielerin macht Gotham und Batwoman das Leben schwer.
Gesehen von 2 Usern
1x14 – Verhasste Schönheit
Ein Serienkiller hat es auf Influencerinnen abgesehen, die sich schon einmal einer Schönheitsoperation unterzogen haben.
Gesehen von 2 Usern
1x15 – Die rote Königin
Alices düstere Vergangenheit kommt immer mehr ans Licht.
Gesehen von 2 Usern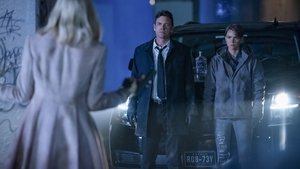 1x16 – Verschwörung
Kate hinterfrag ihr Bauchgefühl, während Luke mit schockierenden Neuigkeiten konfrontiert wird. Alice bittet ihre Schwester um Hilfe bei einem besonderen Auftrag.
Gesehen von 2 Usern
1x17 – Das Vermächtnis des Bombenbauers
Batwoman muss ihrer Vergangenheit ins Auge blicken, als ein alter Widersacher erneut auftaucht. Alice wird bis an die Grenzen ihrer Kraft gebracht.
Gesehen von 2 Usern
1x18 – Das Buch der Geheimnisse
Batwoman begibt sich auf die Spur von Lucius' Tagebuch. Mit Lukes Hilfe gelingt es Kate und Julia den Club von Johnna Sabatino zu infiltrieren. Alice erklärt sich schließlich bereit Elliot im Austausch für das Tagebuch ein neues Gesicht zu verleihen.
Gesehen von 2 Usern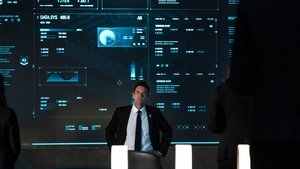 1x19 – Wie tötet man eine Fledermaus?
Eine neue mörderische Bedrohung erwächst für Gotham City, als bekannte Kulturschaffende spurlos verschwinden. Kate beginnt die Loyalität von praktisch jedem in ihrer Umgebung zu hinterfragen.
Gesehen von 2 Usern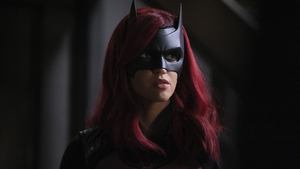 1x20 – Titan
Batwoman und Commander Kane werden von Gothams früheren Helden attackiert. Alice findet heraus, wie sie Batwoman endlich bezwingen könnte.
Gesehen von 2 Usern
1x21 – Episode #1.21
Know what this is about? Be the first one to add a plot.
Gesehen von 2 Usern
1x22 – Episode #1.22
Know what this is about? Be the first one to add a plot.
Gesehen von 2 Usern
1x23 – Episode #1.23
Know what this is about? Be the first one to add a plot.
Gesehen von 2 Usern
Quelle:
themoviedb.org