1x1 – Der neue Sheriff
After completing his 15 year prison sentence, an ex-con tracks down his former partner, now known as Carrie Hopewell, in Banshee County Pennsylvania who it turns out is now married to the local DA and has two children. He takes her at her word when she says she doesn't have any of the cash they stole. Later at a roadside bar, he meets the county's new Sheriff, Lucas Hood who has literally just arrived in town and has yet to meet anyone. When Hood is killed during an attempted robbery, the ex-con assumes his identity. The town's youthful mayor wanted to bring in an ...
Gesehen von 18 Usern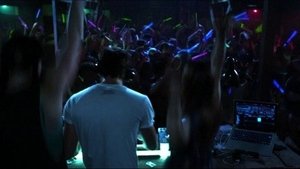 1x2 – Tödlicher Rave
Kai Proctor begins the process of co-opting Sheriff Hood but Lucas isn't biting. Lucas continues to build his cover and Job confirms that the real Lucas Hood has few friends or relatives who may blow his cover. Siobhan Kelly realizes that Lucas seems to know little about police procedures. Carrie Hopewell's daughter Deva is definitely getting in with the wrong crowd. Hanson has organized a rave in a vacant barn without Proctor's knowledge. The police raid the rave - the sole purpose of which is to sell drugs to teenagers - but Lucas' approach to shutting it down is ...
Gesehen von 18 Usern
1x3 – Die Kampfmaschine
Anastasia breaks into her father's extremely secure home to make a deal for her safety. Proctor and Longshadow make a deal to build a hotel on the reservation. Hood performs his brand of an arrest on a rapist, ultimate fighter champion.
Gesehen von 17 Usern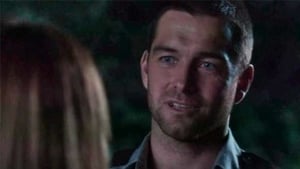 1x4 – Der einzige Zeuge
Lucas sets off an alarm while trying to steal a painting from the Harrisburg State Museum. He contacts Job to help him break out. After getting video proof that Proctor killed Hanson, Lucas arrests him. However, the Moody's get in the way.
Gesehen von 17 Usern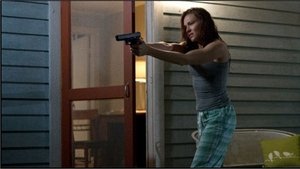 1x5 – Die Rache der Biker
A motorcycle gang invades Banshee. They attack Carrie and Sugar at the town Spirit Festival. The killing of one of the bikers by Deputy Kelly during the attack triggers a chain of violent events.
Gesehen von 17 Usern
1x6 – Reise in die Vergangenheit
An ex-prison mate friend of Sheriff Hood named Wicks shows up unexpectedly in Banshee. Wicks causes Hood to remember all the pain and torment he went through in prison. Proctor blackmails the local Reverend to sale his house.
Gesehen von 16 Usern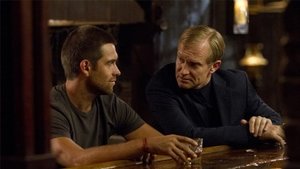 1x7 – Geiselnahme
Ana makes arrangements to kidnap Hood and leave him for Rabbit to find. A drugstore hold-up turns into a hostage situation at the local high school. Job frees Lucas in time for him to save the students in the school, including Deva.
Gesehen von 16 Usern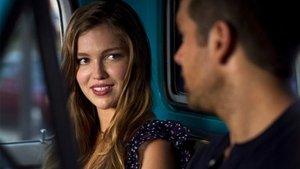 1x8 – Kampf der Geschlechter
Olek finds Ana and Hood in Banshee. The ensuing showdown results in dire consequences. George seeks answers for Carrie's behavior. Rebecca is shunned by the Amish. Proctor pleads with his aunt and father to take her back.
Gesehen von 15 Usern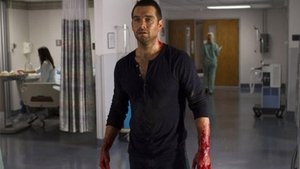 1x9 – Familienbande
Hood rushes Ana to the hospital after finding her badly beaten and suffering. Rabbit comes to Banshee. An injured and distraught Ana rushes to find her children. However, she is too late to prevent Rabbit from kidnapping Max.
Gesehen von 15 Usern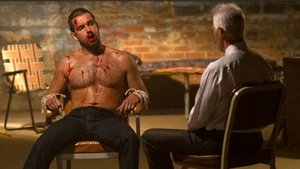 1x10 – Blutige Abrechnung
Rabbit sends a hit squad after Lucas. He is saved by an unlikely ally. Lucas makes a decision that will have dramatic consequences on many people in Banshee. Job, Carrie, Sugar and the three deputies go after Lucas.
Gesehen von 15 Usern
Quelle:
themoviedb.com