1x1 – You Can't Miss the Bear
In the series opener we meet Nancy Botwin, a recently widowed suburban soccer mom who's dealing pot to make ends meet; Nancy flips out when she discovers Josh, one of her competitors, is dealing to 10 year-olds at her youngest son's school, but she soon discovers a bigger skeleton in Josh's closet; Nancy is stunned when Quinn, her rival Celia's 15 year old daughter, asks her permission to have sex with her 15 year old son, Silas; Celia thinks her Nanny-Cam is the perfect solution to keep the kids celibate, but she ends up seeing much more than she bargained for.
Gesehen von 25 Usern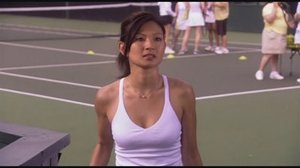 1x2 – Free Goat
Nancy is having serious money problems, so Doug, her accountant and best customer, suggests she set up a "front business"; meanwhile Nancy has to give Heylia her SUV and her wedding ring as collateral for more supply; Celia sends Quinn away to boarding school because of what she captured on the nanny-cam, making Silas miserable; Shane watches an old video of his Dad from his 10th birthday; Celia pays Dean back for humiliating her, then she confronts Helen, the tennis pro.
Gesehen von 25 Usern
1x3 – Good Shit Lollipop
Nancy discovers that a government-sanctioned, boutique "cannabis club" is seriously cutting into her distribution, so she totally upgrades her product from Heylia and gets innovative to compete; Celia discovers that Isabelle has a secret chocolate stash, so she sabotages it, with humiliating results for her 11 year old; Isabelle discovers the reason for her accident at school, so she finds a way to even the score with her mother; Silas is fascinated with Megan, the deaf girl who is rumored to give good oral, but she resists his advances; a mountain lion has the entire...
Gesehen von 25 Usern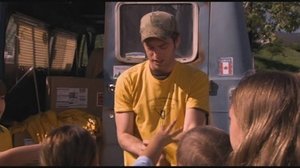 1x4 – Fashion of the Christ
Judah's brother Andy shows up, turning Nancy's household and her "business" upside down; Shane gets busted for selling Uncle Andy's sacrilegious T-shirts at his school; Silas and Megan contemplate the next level of their relationship; Andy finds out about Nancy's pot business, and offers to help; a wayward airplane drops a load of cargo onto the Hodes' house, but Celia drops a bigger bombshell of her own.
Gesehen von 25 Usern
1x5 – Lude Awakening
Celia's cancer diagnosis has totally changed her priorities, so that now her friends think she's weird; Nancy is totally shaken after surviving a drive-by shooting at Heylia's; Andy wants in on Nancy's business, but brain cell 1 and brain cell 2 can't seem to keep him out of trouble; Silas dumps Megan, then instantly regrets it; Shane gets sent to the school counselor for writing a violent gangsta rap about Devon Winsler.
Gesehen von 25 Usern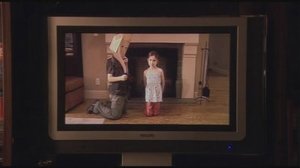 1x6 – Dead in the Nethers
Nancy closes the deal on the location for her cover business; Nancy, Celia, and Conrad go out to a club, where Celia gets stricken with Jungle Fever; Shane's "terrorist video" causes Nancy some concern; Megan drops by to give Silas a very personal message; Andy has to go to NA because of his arrest, where he meets Sharon, whom he talks into becoming his sponsor; acting on a tip from Doug's housekeeper, Serena, Lupita searches for, then stumbles upon Nancy's stash; being without Judah begins to take its toll on Nancy.
Gesehen von 25 Usern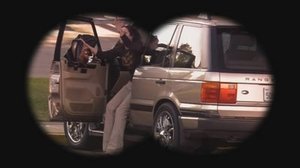 1x7 – Higher Education
While visiting a college campus looking for a tutor for Silas, Nancy spots a golden opportunity to expand her business; while Celia is recovering from her mastectomy, her judgmental mother shows up; Shane has a new friend named Max, and Andy discovers that Max's mom is a biter; Heylia gives Nancy some tips on how to stay out of jail; someone attacks Nancy's SUV with pennies while she is on campus.
Gesehen von 24 Usern
1x8 – The Punishment Light
The unveiling of Judah's headstone brings out the worst in everyone; Shane bites his opponent's foot in a Karate tournament match, but the boy's dad and Nancy still manage to hit it off; while the family is away at the tournament, Andy and Doug shoot up the house trying to catch a rat; Celia and Dean take advantage of a day by themselves to hash out their marital issues; Nancy finally finds out who's been threatening her with pennies, but their dramatic confrontation takes an unexpected twist.
Gesehen von 24 Usern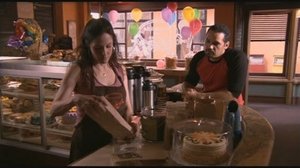 1x9 – The Punishment Lighter
Nancy gets jacked by a crooked security guard on campus; Alejandro, who after their encounter is totally smitten with Nancy, insists she needs his protection; Maggie tries to replace Celia as head of the PTA; Shane's behavior at school and at home gets worse, prompting his mother to consider medication, and his brother to use a more violent approach; Silas is getting closer to Megan's family, leaving Nancy feeling left out.
Gesehen von 24 Usern
1x10 – The Godmother
The episode title aptly describes the first season finale, as Nancy, Conrad, Alejandro, Doug, Dean, Sanjay, and Andy decide to corner the market on the weed business; Nancy finds out who helped her out with the security guard; Nancy also discovers that Silas knows exactly what she's been up to; Celia freaks out when she catches Isabelle and her new playmate kissing; Heylia's daughter, Vaneeta, finally has her baby; Nancy finally responds to Peter's invitation, but when she finds out what he does for a living, she wishes she hadn't.
Gesehen von 24 Usern
Quelle:
themoviedb.com