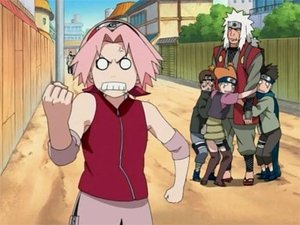 1x1 – Kikyô
Naruto returns to Konoha after a two-and-a-half-year training journey with Jiraiya and is reunited with Sakura.
Gesehen von 23 Usern
1x2 – Akatsuki, shidô
Kakashi gives Naruto and Sakura a test to see how far they had improved. Meanwhile, two Akatsuki members, Deidara and Sasori, arrive at the entrance of the Sunagakure to capture the One-Tailed Shukaku's host, Gaara.
Gesehen von 23 Usern
1x3 – Shugyô no seika
Sakura and Naruto both demonstrate their newly acquired skills. Meanwhile, Deidara commences his attack on Sunagakure and is confronted by Gaara.
Gesehen von 23 Usern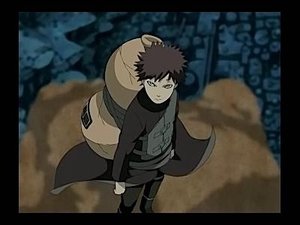 1x4 – Suna no jinchû riki
Gaara is quick to detect Deidara's presence, and an aerial battle ensues with Deidara on his giant bird and Gaara atop sand.
Gesehen von 23 Usern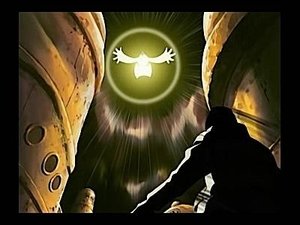 1x5 – Kazekage to shite..!
Naruto and Sakura defeat Kakashi in the survival challenge. Tsunade assigns them to a three-man squad led by Kakashi, who tells them they are now his equals.
Gesehen von 23 Usern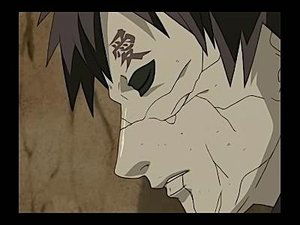 1x6 – Noruma kuriâ
In order to protect his village from Deidara's explosive clay, Gaara uses his chakra to create a giant sand shield.
Gesehen von 23 Usern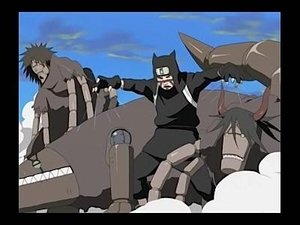 1x7 – Shissôre Kankurô
Gaara, his strength completely exhausted, is whisked away by Deidara. Kankuro ignores Baki's efforts to stop him and immediately sets out in pursuit with a platoon to rescue Gaara.
Gesehen von 23 Usern
1x8 – Shutsugeki, kakashi han
On her way to the Sand Village, Temari encounters Kakashi and his team. Kakashi admonishes Naruto when he tries to rush ahead...
Gesehen von 23 Usern
1x9 – Jinchûriki no namida
An urgent message from the Sand Village detailing the Akatsuki's kidnapping of the Kazekage reaches the Hidden Leaf Village. Tsunade wastes no time in ordering Team Kakashi to the Sand Village.
Gesehen von 23 Usern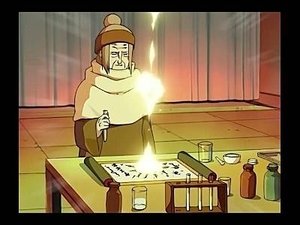 1x10 – Fûinjutsu: Genryû kyû fûjin
The Sand ninja fight against time to treat Kankuro. Even the Sand's poison expert, Granny Chiyo, is baffled. The only hope lies with the reinforcements sent by Tsunade.
Gesehen von 23 Usern
1x11 – Iryô ninja no deshi
Sakura treats a critically ill Kankuro. After extensive training she's now a full-fledged Medic Ninja, and Sakura amazes everyone with her sure, steady hands.
Gesehen von 23 Usern
1x12 – Inkyo babâ no ketsui
Pakkun finds the hideout of the Akatsuki. Team Kakashi and Temari prepare to set out to get Gaara back, but Temari is ordered to stay behind and help guard the village.
Gesehen von 23 Usern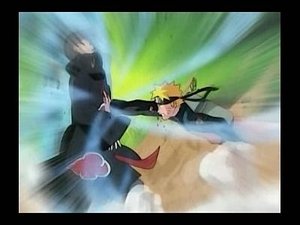 1x13 – Innen aimamieru
Team Kakashi encounter Itachi Uchiha, who had dealt them a bitter defeat in the past. Kakashi warns everyone not to look into Itachi's Sharingan Eyes.
Gesehen von 23 Usern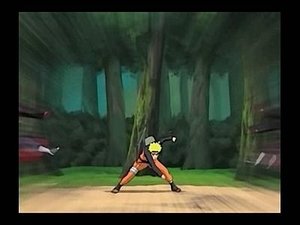 1x14 – Naruto no seichô
Guy prepares to use a forbidden secret jutsu. Meanwhile, Naruto falls under Itachi's genjutsu, and all the anti-genjutsu training he underwent with Jiraiya races through Naruto's mind.
Gesehen von 23 Usern
1x15 – Kakushi dama nazukete...!
Granny Chiyo and Sakura rescue Naruto from Itachi's genjutsu. Without a moment's delay, Kakashi begins a counterattack.
Gesehen von 23 Usern
1x16 – Jinchûriki no himitsu
Chiyo and Kakashi realize that the attack was just a diversion, and that the Akatsuki have already begun the process of extracting the Tailed Beast from Gaara. Granny Chiyo explains to Naruto and Sakura the connection between the Tailed Beast and the Jinchûriki...
Gesehen von 23 Usern
1x17 – Gâra shisu!
Teams Kakashi and Guy take a short rest. Granny Chiyo watches Naruto dozing off and is reminded of Sasori as a child. The pursuit resumes, and when Chiyo wonders why Naruto puts such effort into rescuing Gaara...
Gesehen von 23 Usern
1x18 – Totsunyû! Botan fukku entorî
Teams Kakashi and Guy reach the Akatsuki hideout. They hurry to infiltrate but are thwarted by a five-seal barrier. The only way to break the barrier is to remove all five seals at once.
Gesehen von 23 Usern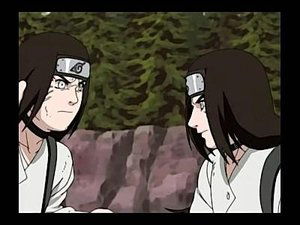 1x19 – Torappu sadô! Gai han no teki
Breaking the five-seal barrier set off a trap, which now has Team Guy battling amazingly accurate copies of themselves. Back at the Akatsuki hideout, Deidara and Sasori struggle to take the Nine-Tail Jinchûriki.
Gesehen von 23 Usern
1x20 – Hiruko vs Futari no kunoichi
At last, the showdown between the old woman and her grandson begins. Sakura is confused by Sasori's strange appearance, and Granny Chiyo explains that this is Hiruko...
Gesehen von 23 Usern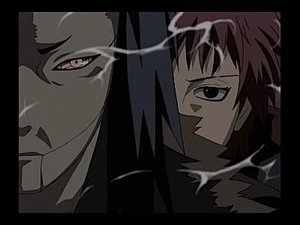 1x21 – Sasori no sugao
Granny Chiyo and Sakura manage to expose Sasori, who amazingly looks no older than he did twenty years earlier. Chiyo is even more shocked at the second puppet that Sasori produces.
Gesehen von 23 Usern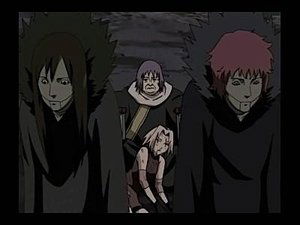 1x22 – Chiyo no oku no te
Sakura is caught by Sasori's tactic and surrounded by a poison cloud. But she uses a Paper Bomb to blow herself free from the poisonous fumes.
Gesehen von 23 Usern
1x23 – 'Chichi' to 'Haha'
Gesehen von 23 Usern
1x24 – Sandaime Kazekage
Sakura and Chiyo continue their battle with Sasori, while Naruto and Kakashi follow Deidara, and Team Guy fights their clones. Sakura remembers her training with Tsunade when she was taught to observe enemies' weaknesses and dodge their attacks. Sasori attacks with an Iron Sand pyramid and prism, but Sakura is able to fend them off, causing a cave in. Sasori then uses a new technique to attack with randomly-growing iron spikes, landing a hit imbued with a poison that quickly paralyzes its victims. With a final attack of the Third Kazekage's puppet, Sasori attempts to ...
Gesehen von 23 Usern
1x25 – Sei to shi no san bun kan
Sakura reveals that she took an antidote against Sasori's poison which will make her immune to it for three minutes, forcing herself and Chiyo to end the battle quickly. Meanwhile, Naruto and Kakashi continue their pursuit of Deidara. Deidara attempts to split up Naruto and Kakashi by creating a swarm of explosive jumping crickets out of his clay and has them pursue Kakashi. Kakashi makes a shadow clone as a decoy and the crickets, mistaking the shadow clone for the real Kakashi, detonate harmlessly. Kakashi then catches back up with Naruto and reveals a plan. Sakura ...
Gesehen von 23 Usern
1x26 – Jukki vs hyakki
Naruto and Kakashi continue to pursue Deidara while Sakura and Chiyo continue the battle with Sasori. Sakura manages to shatter Sasori's puppet body, but he reforms. Chiyo summons the Ten Puppets of Chikamatsu. Sasori, remarking on Chiyo's ability to control so many puppets, summons one hundred human puppets and the final battle begins. Sakura and Chiyo seem to trap and defeat Sasori but, under cover of the battle, Sasori, who had transferred himself to another puppet, attacks Chiyo from behind. Sakura intercedes, taking the sword thrust meant for Chiyo.
Gesehen von 23 Usern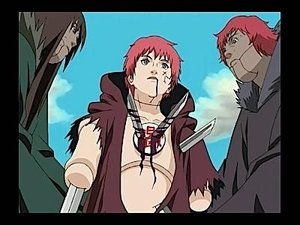 1x27 – Kanawanu yume
Chiyo injects the last remaining antidote into Sakura and manages to stab Sasori in his only living part, his heart, using the Father and Mother puppets. With Sasori immobilized, Chiyo revives the nearly dead Sakura using her Resurrection Technique. As he dies, Sasori rewards Sakura for defeating him, telling her where he planned to meet with one of his spies who had been working undercover as one of Orochimaru's subordinates. Meanwhile as Kakashi and Naruto are pursuing Deidara, Kakashi reveals his plan to activate his version of Mangekyo Sharingan.
Gesehen von 23 Usern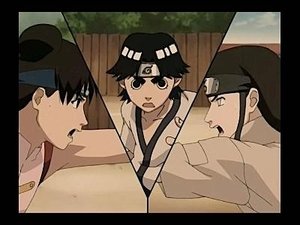 1x28 – Yomigaeru kemono-tachi
Team Guy senses the result of the Sakura and Granny Chiyo's desperate struggle while still in battle with his deadly copy. Although Guy's team members are showing fatigue, their copies remain strong!
Gesehen von 23 Usern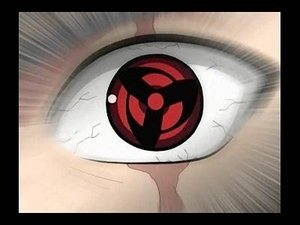 1x29 – Kakashi kaigen!
Sakura hurries to get to Naruto with Granny Chiyo, who is suffering from the poison. The members of Team Guy rush to assist Team Kakashi.
Gesehen von 23 Usern
1x30 – Shunkan no bigaku
Naruto loses all reason to anger and is gradually taken over by the Nine-Tailed Fox Spirit. Having been forewarned by Jiraiya, Kakashi narrowly manages to suppress the Nine-Tailed Fox.
Gesehen von 23 Usern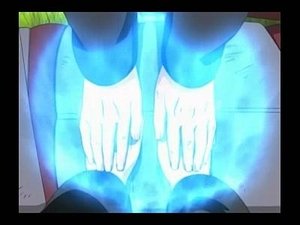 1x31 – Tsugareyukumono
Relying on Naruto's power, Granny Chiyo performs the Transmigration Jutsu on Gaara. Sakura is saddened when she realizes the cost of this jutsu.
Gesehen von 23 Usern
1x32 – Kazekage no kikan
Deidara survives his battle and begins to search for his missing arm. Meanwhile, Zetsu and his subordinate, Tobi, who wishes to join Akatsuki, search Sasori's remains for his ring. Deidara later finds the two searching for his own ring. The leaf ninja leave Sunagakure after their victory, and Danzo gives Sai instructions for his new team, Team Kakashi. The leaf and sand ninja pay their respects at Chiyo's grave, and Gaara and Naruto shake hands before departing.
Gesehen von 23 Usern