1x1 – The Bone Orchard
A man, broken and alone, wishes only to survive his time in prison long enough to see his wife again. Although unexpected news releases him from prison early, it is hardly the news he wishes. Left feeling like he is looking at the world from the bottom of a well, he must literally walk the heroes' path back to a time where he even resembles sanity.
Gesehen von 32 Usern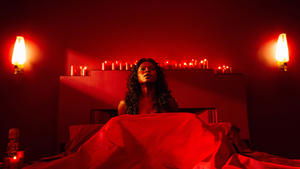 1x2 – The Secret of Spoons
Mr. Wednesday begins recruitment for the coming battle; Shadow Moon travels to Chicago with Mr. Wednesday and agrees to a high-stakes game of checkers with the old Slavic deity Czernobog.
Gesehen von 30 Usern
1x3 – Head Full of Snow
Shadow questions his decision to work for Mr. Wednesday after learning of his plan to rob a bank; Shadow makes a surprising discovery when he returns to his motel room.
Gesehen von 30 Usern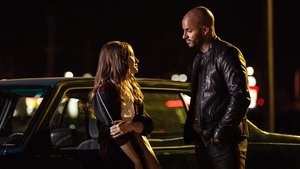 1x4 – Git Gone
The story of Laura's life and death is explored, including her first encounter with Shadow and how exactly she came to be sitting on the edge of his motel room bed.
Gesehen von 29 Usern
1x5 – Lemon Scented You
Shadow's emotional reunion with his dead and unfaithful wife is interrupted when Mr. Wednesday shows up and they get a surprise visit.
Gesehen von 28 Usern
1x6 – A Murder of Gods
On the run after the New Gods' show of force, Shadow and Mr. Wednesday seek safe haven with one of Mr. Wednesday's oldest friends, Vulcan, God of the Fire and the Forge.
Gesehen von 25 Usern
1x7 – A Prayer for Mad Sweeney
Her brief reunion with Shadow over far too quickly, Laura turns to an unlikely travel companion to find her way back to life, and back to Shadow. Mad Sweeney's long, winding, and often tragic past is explored.
Gesehen von 25 Usern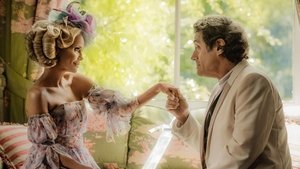 1x8 – Come to Jesus
On the eve of war, Mr. Wednesday attempts to recruit the Old God Ostara, but needs Mr. Nancy's help in making a good impression and winning her over.
Gesehen von 25 Usern
1x9 – Episode #1.9
Know what this is about? Be the first one to add a plot.
Gesehen von 15 Usern
1x10 – Episode #1.10
Know what this is about? Be the first one to add a plot.
Gesehen von 15 Usern
Quelle:
themoviedb.com