1x1 – The Original
The park staff begin to notice strange behavior from the hosts; A mysterious Man in Black roams the park, wreaking havoc.
Gesehen von 66 Usern
1x2 – Chestnut
Two guests arrive at the park with different expectations; Maeve's emotions are tweaked; The Man in Black seeks help from a condemned man.
Gesehen von 64 Usern
1x3 – The Stray
Elsie and Stubbs search for a missing host; Teddy gets a new backstory; Bernard investigates the origins of madness and hallucinations within the hosts.
Gesehen von 63 Usern
1x4 – Dissonance Theory
Dolores joins William and Logan on a bounty hunt; The Man in Black makes a significant discovery; Ford and Theresa discuss the park's future.
Gesehen von 62 Usern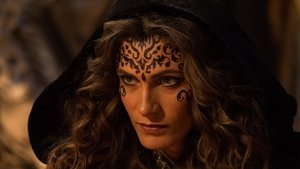 1x5 – Contrapasso
Dolores, William and Logan reach Pariah, and are recruited for a dangerous mission; The Man in Black meets an unlikely ally.
Gesehen von 61 Usern
1x6 – The Adversary
Maeve charms Felix; Elsie discovers evidence that could point to sabotage; Teddy and the Man in Black conflict with a garrison.
Gesehen von 59 Usern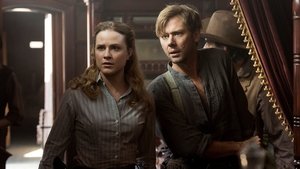 1x7 – Trompe L'Oeil
Dolores, William and Lawrence journey into treacherous terrain; Maeve presents her demand; Bernard considers his next move.
Gesehen von 59 Usern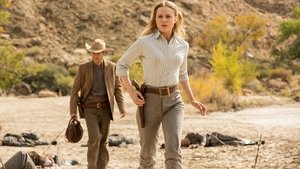 1x8 – Trace Decay
Bernard struggles with a mandate; Teddy is troubled by dark memories; Maeve looks to change her script.
Gesehen von 59 Usern
1x9 – The Well-Tempered Clavier
Dolores and Bernard reconnect with their pasts; Maeve makes a bold proposition to Hector; Teddy finds enlightenment, at a price.
Gesehen von 58 Usern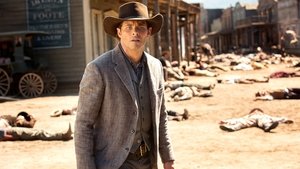 1x10 – The Bicameral Mind
Ford unveils his bold new narrative; Dolores embraces her identity; Maeve sets her plan in motion.
Gesehen von 57 Usern
Quelle:
themoviedb.com