1x1 – Pilot
As Walker attempts to reconnect with his creative and thoughtful son August and his headstrong, somewhat rebellious teenaged daughter Stella, he finds that he needs to navigate clashes with his family.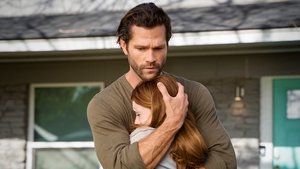 1x2 – Back in the Saddle
Walker continues to try to reconnect with his family but finds that his kids have developed new routines with Liam. Old memories of Emily hinder Walker's progress of being recertified to be a Ranger. Micki investigates a suspicious fire.
1x3 – Bobble Head
Walker's life gets more complicated when his childhood best friend, Hoyt Rawlins, returns to town. Abeline is thrilled, but Geri has conflicted feelings, and Micki has her suspicions about the real reason he returned to town.
1x4 – Don't Fence Me In
Micki is uncomfortable with the spotlight Captain James puts on her during a current investigation. Walker learns there was trouble while he was away. August stumbles upon some secrets from his father's time undercover.
1x5 – Duke
When his past unexpectedly collides with his present life, Walker is forced to resume his undercover identity to keep his family safe. Micki gets caught up in Walker's old case. August threatens to blow his father's cover.
Quelle:
themoviedb.org