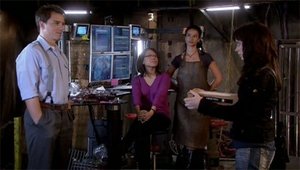 1x1 – Everything Changes
Police Constable Gwen Cooper comes across the mysterious organization known as Torchwood. While investigating their world, she finds technology and methods she never imagined.
Gesehen von 20 Usern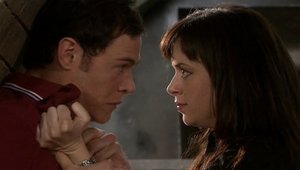 1x2 – Day One
Torchwood must stop a sex addicted alien as it leaves a trail of gruesome deaths in its wake.
Gesehen von 19 Usern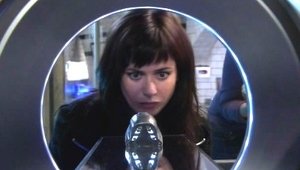 1x3 – Ghost Machine
After Gwen Cooper recovers an alien device from Sean Harris, the device seemingly takes her back in time to the 1940s where she sees a young boy, alone on a railway platform. Soon after, Owen has a similar experience only this time he is under a bridge in the early 1960s where a young woman is raped and murdered. They trace both the boy and the murderer and learn that the boy was well taken care of. As for the murderer, the case remains unsolved, something that outrages Owen.
Gesehen von 19 Usern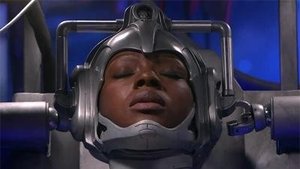 1x4 – Cyberwoman
There's a dark secret in the basement of the Hub. Even Jack is unaware of it, but Ianto knows. And he'll go to any lengths, sacrifice anything and anyone, to protect what's down there.
Gesehen von 18 Usern
1x5 – Small Worlds
Jasmine is a withdrawn but intelligent child whose new 'friends' exploit her suppressed anger, and while investigating this, Jack encounters elemental enemies from his past that are determined to harm those closest to him.
Gesehen von 18 Usern
1x6 – Countrycide
In the countryside north of Cardiff, the Torchwood team investigates the disappearance of 17 people in the last few months. No bodies have been found and the police haven't a clue as to what may have happened to them. They set up camp in a field but when their SUV is stolen and then parked in a small village just a few miles away, they realize they're being lured into a trap. In the village, they find the remains of several inhabitants - stripped of flesh and organs - and one terrified survivor who promptly shoots Gwen with a shotgun. With Ianto and Tosh taken ...
Gesehen von 17 Usern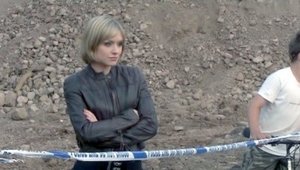 1x7 – Greeks Bearing Gifts
Tosh gains the ability to read the minds of those closest to her but as she becomes party to their darkest secrets, she realises not only is this is a powerful curse, but one impossible to break.
Gesehen von 17 Usern
1x8 – They Keep Killing Suzie
Torchwood is called into a murder investigation when a suburban couple are found in their beds with their throats slit and TORCHWOOD written on the wall in their blood. Gwen convinces them to use the gauntlet to reanimate the victims to see if they can get the identity of the killer. They have little success but when they learn that their former colleague Suzie Costello had a connection to the victims, they decide to revive her. Normally, the dead can only be revived for a minute or two at most but in Suzie's case, she seems to have been reanimated permanently. When ...
Gesehen von 17 Usern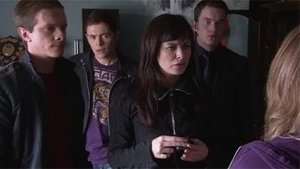 1x9 – Random Shoes
The invisible spirit of a hit-and-run victim tries to convince Gwen to locate the 'alien' who might have been responsible for his death.
Gesehen von 17 Usern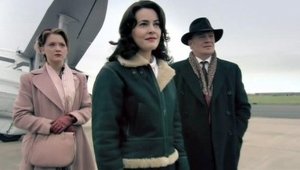 1x10 – Out of Time
When a passenger plane from 1953 arrives in Cardiff in 2007 due to the Rift, the Torchwood team try to help three temporal immigrants adapt a new life in the city.
Gesehen von 17 Usern
1x11 – Combat
The team discovers a ring who are kidnapping Weevils - wild alien creatures that have come through the Rift and are hiding on Earth - which leads Owen down a dark path to confront the future of his own existence.
Gesehen von 17 Usern
1x12 – Captain Jack Harkness
Jack and Tosh investigate when there are reports of music coming out of nowhere in an abandoned dance hall. While in the building, a temporal shift puts them in back in 1941 but they soon realize can't get back to their own time, at least not without Tosh sending those in the present day the necessary equations to make it happen. While at the dance hall, Jack runs into someone he knows, an American RAF pilot by the name of Jack Harkness. In the present day Owen, Ianto and Gwen are working to get them back. Owen wants to open the rift and try to get Diane Holmes back ...
Gesehen von 17 Usern
1x13 – End of Days
The Rift is splintering - strange phenomena like UFOs and ancient soldiers are falling through time into various places around the world. These events resemble those in the prophecy of the arrival of Abaddon, the Great Devourer, who will lead the world into shadow and bring about the End of Days...
Gesehen von 17 Usern
Quelle:
themoviedb.com