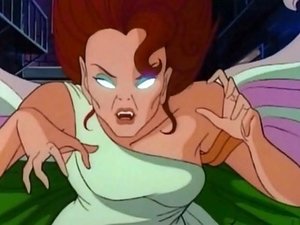 6x1 – Janine, You've Changed
After looking through a photo album, the Ghostbusters begin to suspect that a supernatural force is behind a number of significant changes in Janine.
Gesehen von 4 Usern
6x2 – You Can't Teach an Old Demon New Tricks
The Ghostbusters go to another dimension where they meet a demon that is intent on learning magic tricks.
Gesehen von 4 Usern
6x3 – Ghostworld
A ghost gains power over the Ghostbusters by using an amusement park named "Ghostworld". Egon must somehow set things right.
Gesehen von 4 Usern
6x4 – The Haunting of Heck House
Peter tells the story of how the Ghostbusters could have earned a million dollars by staying in a haunted house overnight without their proton packs.
Gesehen von 4 Usern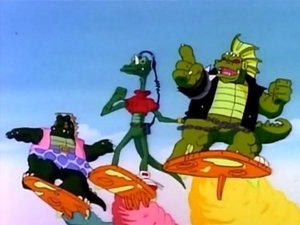 6x5 – Mean Green Teen Machine
Gesehen von 4 Usern
6x6 – Spacebusters
Winston gets to live a childhood dream when he and the rest of the Ghostbusters head off into space to bust a class 7 entity that is haunting a space station.
Gesehen von 4 Usern
6x7 – My Left Fang
Gesehen von 4 Usern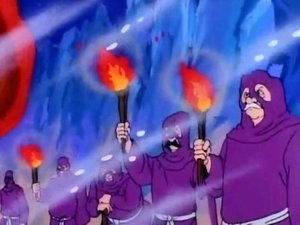 6x8 – Russian About
Gesehen von 4 Usern
6x9 – The Slob
Gesehen von 4 Usern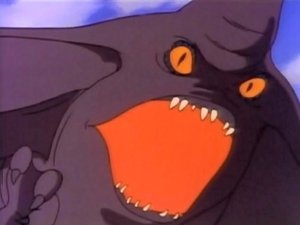 6x10 – Deja Boo
Gesehen von 4 Usern
6x11 – Afterlife in the Fast Lane
Gesehen von 4 Usern
6x12 – Guess What's Coming to Dinner
Gesehen von 4 Usern
6x13 – Stay Tooned
Gesehen von 4 Usern
6x14 – Very Beast Friends
Gesehen von 4 Usern
6x15 – Busters in Toyland
Gesehen von 4 Usern
6x16 – The Magnificent Five
Gesehen von 4 Usern
Quelle:
themoviedb.com