1x1 – Ghosts R Us
Slimer accidentally releases three ghosts from the containment unit and they set out to put Ghostbusters out of business by opening their own business, 'Ghosts R Us'.
Gesehen von 9 Usern
1x2 – Killerwatt
With New York being plagued by power outages, the Ghostbusters set about to capture Killerwatt, a ghost who has the ability to possess electrical devices. But things take a turn for the worse when Killerwatt takes control of the city's power grid.
Gesehen von 9 Usern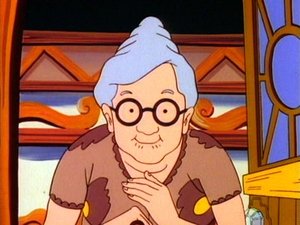 1x3 – Mrs. Roger's Neighborhood
A little old lady named Mrs. Rogers calls the Ghostbusters about her haunted house; once inside, Egon discovers the house is being controlled by a creature named 'Watt'.
Gesehen von 9 Usern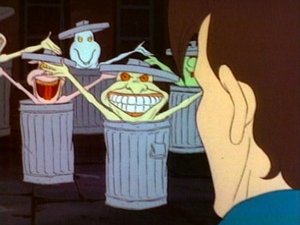 1x4 – Slimer, Come Home
Slimer leaves home after Peter yells at him for eating Winston's birthday cake, and the Ghostbusters set out to find him. But more problems arise when Egon discovers a poltergeist feeding off the power of ghosts in the local area; who only needs one more ghost to reach his full power.
Gesehen von 9 Usern
1x5 – Troll Bridge
Bunch of funky dangerous trolls take over the Queensboro Bridge with only one demand - the Ghostbusters must find and bring back their little cousin who ran away to party. They have 12 hours to get him back, or New York is toast.
Gesehen von 9 Usern
1x6 – The Boogieman Cometh
The guys are hired by a pair of young siblings to rid them of the Bogeyman, an entity Egon is quite familiar with.
Gesehen von 9 Usern
1x7 – Mr. Sandman, Dream Me a Dream
The Sandman is real and is putting all of New York City to sleep, but their dreams are running rampant in the real world.
Gesehen von 9 Usern
1x8 – When Halloween Was Forever
It is Halloween and New York is sent into chaos when two goblins release the spirit Samhain from a 7th Century relic. The Ghostbusters must work quickly to defeat Samhain & his minions and prevent the world from plunging into darkness forever.
Gesehen von 9 Usern
1x9 – Look Homeward, Ray
Ray's heading back to his hometown to be the grand marshal in the parade; but when he's called to get rid of the ghosts in a haunted house and they get away, he starts to question his ability as a Ghostbuster.
Gesehen von 9 Usern
1x10 – Take Two
The Ghostbusters head out to California to be technical assistants for the movie being made about them; but during the process, an old spirit is rudely awakened during renovations of the studio.
Gesehen von 9 Usern
1x11 – Citizen Ghost
Peter recounts to a reporter how Slimer came to live at the firehouse after helping the guys trap a group of ghostly impersonators.
Gesehen von 9 Usern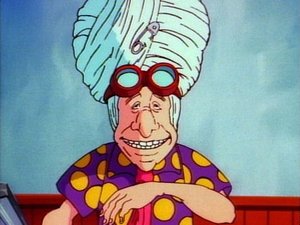 1x12 – Janine's Genie
Janine wants to go on a job with the guys and helps them catch a ghost. As payment, she takes a lamp that has a sinister genie in it that grants her the wishes of making her the boss over the Ghostbusters, and Egon fall in love with her.
Gesehen von 9 Usern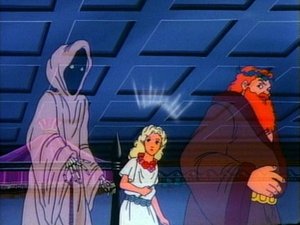 1x13 – Xmas Marks the Spot
The fate of Christmas depends on the Ghostbusters filling in for the ghosts of Christmas past, present and future while Egon attempts to retrieve the real ghosts from the containment unit.
Gesehen von 9 Usern
Quelle:
themoviedb.com