1x1 – Offred
Offred, one of the few fertile women known as Handmaids in the oppressive Republic of Gilead, struggles to survive as a reproductive surrogate for a powerful Commander and his resentful wife.
Gesehen von 29 Usern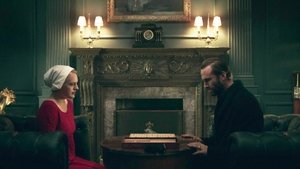 1x2 – Birth Day
June and her fellow Handmaids assist with the delivery of Janine's baby, prompting her to recall her own daughter's birth, and draws closer to Ofglen while dreading a secret meeting with the Commander.
Gesehen von 27 Usern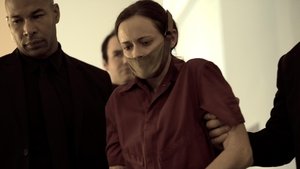 1x3 – Late
June visits Janine and her baby with Serena and remembers the early days of the revolution, before Gilead. Ofglen faces a difficult challenge.
Gesehen von 27 Usern
1x4 – Nolite Te Bastardes Carborundorum
Punished by Serena, June begins to unravel and reflects on her time with Moira at the Red Center.
Gesehen von 26 Usern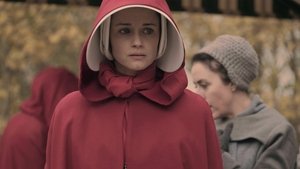 1x5 – Faithful
Serena makes June a surprising proposition, as June remembers the unconventional beginning of her relationship with Luke; Emily tries reintegrating into Gilead.
Gesehen von 26 Usern
1x6 – A Woman's Place
When a trade delegation from Mexico comes to Gilead, Offred discovers several shocking secrets.
Gesehen von 26 Usern
1x7 – The Other Side
Flashbacks show what happened to Luke after being separated from June and Hannah.
Gesehen von 26 Usern
1x8 – Jezebels
While his wife is away, Commander Waterford takes Offred on an excursion outside the walls of Gilead to a den of iniquity where she finds a familiar face.
Gesehen von 26 Usern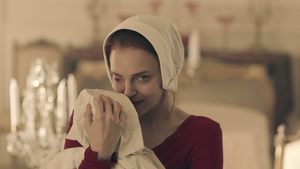 1x9 – The Bridge
June is tasked with going back to Jezebels to find a package. Meanwhile in Gilead, Janine has trouble relinquishing her newborn baby.
Gesehen von 25 Usern
1x10 – Night
Serena confronts June and Fred. June struggles with a complicated, life-changing revelation. The Handmaids face a brutal decision.
Gesehen von 25 Usern
Inhalt
Quelle:
themoviedb.org