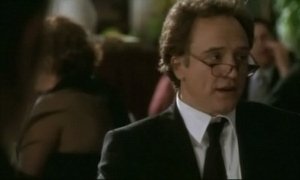 1x1 – Pilot
When the Executive Producer of sketch show 'Studio 60' has an on-air meltdown, new network president Jordan McDeere hires Danny Tripp and Matt Albie to replace him and save the show.
Gesehen von 2 Usern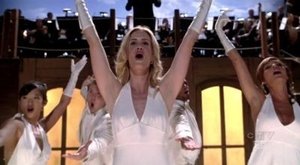 1x2 – The Cold Open
It's the week of Matt and Danny's first show. A Christian group is threatening to protest and boycott the show, the musical guest suddenly becomes unavailable, and Matt is obsessing over the show's opening skit.
Gesehen von 2 Usern
1x3 – The Focus Group
Focus group numbers have some people at the show and at the network up in arms, Matt seems apprehensive about airing skits that make fun of Republicans, and an embarrassing event from Jordan's past comes to light.
Gesehen von 2 Usern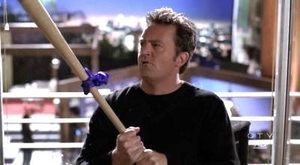 1x4 – The West Coast Delay
The show faces a legal nightmare when an viewer notices that a joke in the news segment was plagiarized from a stand-up comedian, and posts the clip on the Internet during the show.
Gesehen von 2 Usern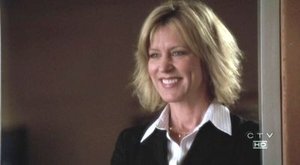 1x5 – The Long Lead Story
A magazine writer shows up to write a story about the show, but ends up focusing her questions on the hot-and-cold relationship between Matt and Harriet.
Gesehen von 2 Usern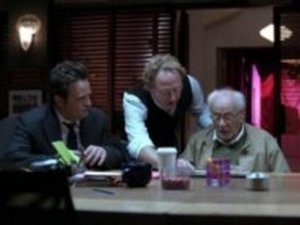 1x6 – The Wrap Party
Tom gets a visit from his uptight conservative parents, Matt and Simon go out to find new African-American writers for the show, and Cal tries to find the identity of a confused elderly man who wanders into the wrap party.
Gesehen von 2 Usern
1x7 – Nevada Day: Part 1
A sequence of peccadilloes lands Tom (and Simon's jacket) in front of a Nevada judge, making this "a bad day that's about to get worse." for a variety of reasons. It's show day, so the studio heavies (plus a wealthy business partner and Tom-fan daughter) fly to Nevada to throw their weight around. Danny and Jack play dueling agendas with Jordan's career as subtext. Back in LA, Matt and Harriet deal with censorship, public remarks half-quoted, and the possibility of writing a new show that doesn't use Tom or Simon.
Gesehen von 2 Usern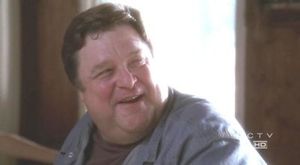 1x8 – Nevada Day: Part 2
Jack continues to plead with the judge to bail Tom out of jail before the show airs. Meanwhile, the ones left behind try to write an alternate show in case Tom and Simon don't return in time.
Gesehen von 2 Usern
1x9 – The Option Period
Matt discovers that Ricky and Ron are trying to get a sitcom deal, Jordan wants the producers to make staff cuts, and Harriet is considering appearing in a sexy magazine.
Gesehen von 2 Usern
1x10 – B-12
Matt tries to get a new show on air with just two staff writers, neither of whom have ever gotten a skit on air. Meanwhile, Jordan tries to soften her image with a magazine interview, but it doesn't go smoothly.
Gesehen von 2 Usern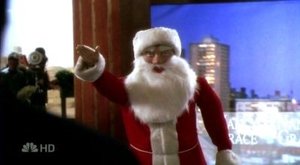 1x11 – The Christmas Show
Danny helps Jordan with her pregnancy--but what ulterior motives does he have? Meanwhile, Matt tries to put together a Christmas-themed show without being too L.A.-phony, and Harriet gets a movie offer that could advance her career.
Gesehen von 2 Usern
1x12 – Monday
After the Christmas hiatus, the cast and crew of Studio 60 are back in full force. Jordan must deal with both Danny's advances and Hallie, the new VP of Alternative Programming. Jack and Wilson White continue to fight against the FCC fines, and Jack goes to see Zhang Tao to ask for his help. Simon and Darius fight over a new sketch and Darius' lack of gratitude. And Tom asks Lucy out.
Gesehen von 2 Usern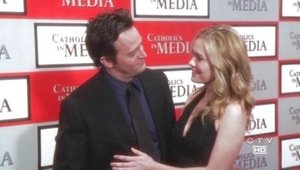 1x13 – The Harriet Dinner: Part I
Matt's bid to be Harriet's date to a dinner held in her honor ends in a tie--with a 15-year-old Star Wars-obsessed snowboarder. Cal films a promotion for a video game with live snakes, and one gets loose in the studio. When Danny tries to apologize to Jordan for his obsessive behavior, he accidentally locks them both on the roof. Tom breaks his date with Lucy so he can go to Harriet's dinner with Kim Tao on Jack's orders, only to find out that Lucy got an invitation too. Darius and Simon's feud continues.
Gesehen von 2 Usern
1x14 – The Harriet Dinner: Part II
Tom is stuck at the dinner with a drunk Kim Tao who keeps coming on to him. Jordan and Danny get rescued from the roof. Matt and Harriet's relationship falls apart.
Gesehen von 2 Usern
1x15 – The Friday Night Slaughter
Matt recalls how he met Harriet.
Gesehen von 2 Usern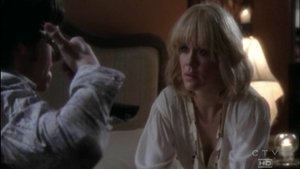 1x16 – 4 A.M. Miracle
Matt has writer block and must deal with a lawyer filing a sexual harassment suit. Harriet continues shooting her movie. Jordan and Danny enter into a contest to see who is the better parent.
Gesehen von 2 Usern
1x17 – The Disaster Show
A wildcat strike and a bomb scare combine to challenge the Studio 60 crew on show night.
Gesehen von 2 Usern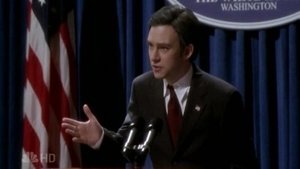 1x18 – Breaking News
Jordan faces a scare with her pregnancy. Tom must deal with a crisis. Matt's drug habit is no longer a secret.
Gesehen von 2 Usern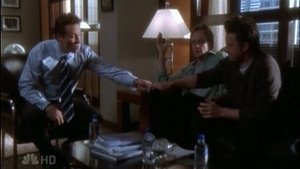 1x19 – K&R: Part 1
Jordan has surgery as the situation with Tom's brother grows more grim.
Gesehen von 2 Usern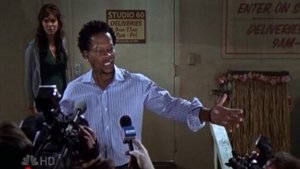 1x20 – K&R: Part 2
Tom's Brother is still captive; Simon talks to the press; the lawyer talks to the ransom liaisons. Matt flashes back to 9/11 censorship. Jordan has her baby.
Gesehen von 2 Usern
1x21 – K&R: Part 3
Jordan faces a new complication, Jack spends time with Simon following the actor's outburst and in flashback we finally see why Matt and Danny left the show five years previously.
Gesehen von 2 Usern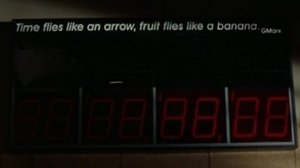 1x22 – What Kind of Day Has It Been
Dawn finally rises after the night from hell with some good news, new beginnings and new additions for some of the cast and crew of the show.
Gesehen von 2 Usern
Quelle:
themoviedb.org